Bodybuilding.com

(Tag Archives)
Subscribe to PricePlow's Newsletter and Bodybuilding.com Alerts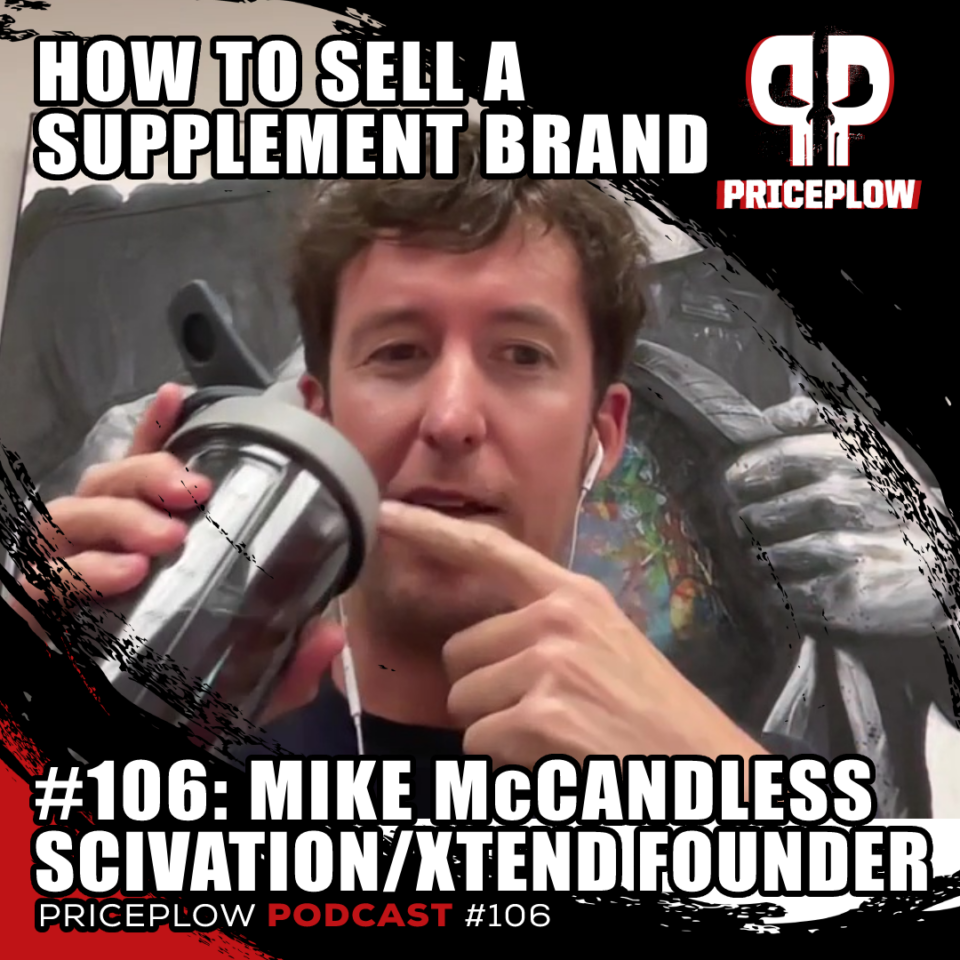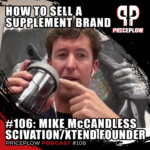 https://blog.priceplow.com/podcast/mike-mccandless-106
If you've been around the supplement industry the past decade or two, you've undoubtedly heard of Mike McCandless, the founder of Scivation and creator of the legendary Xtend BCAA formula that upended the entire sports nutrition industry.
Mike McCandless: A Master of Supplement Business Transactions
The last time we publicly spoke was when […]
Continue Reading →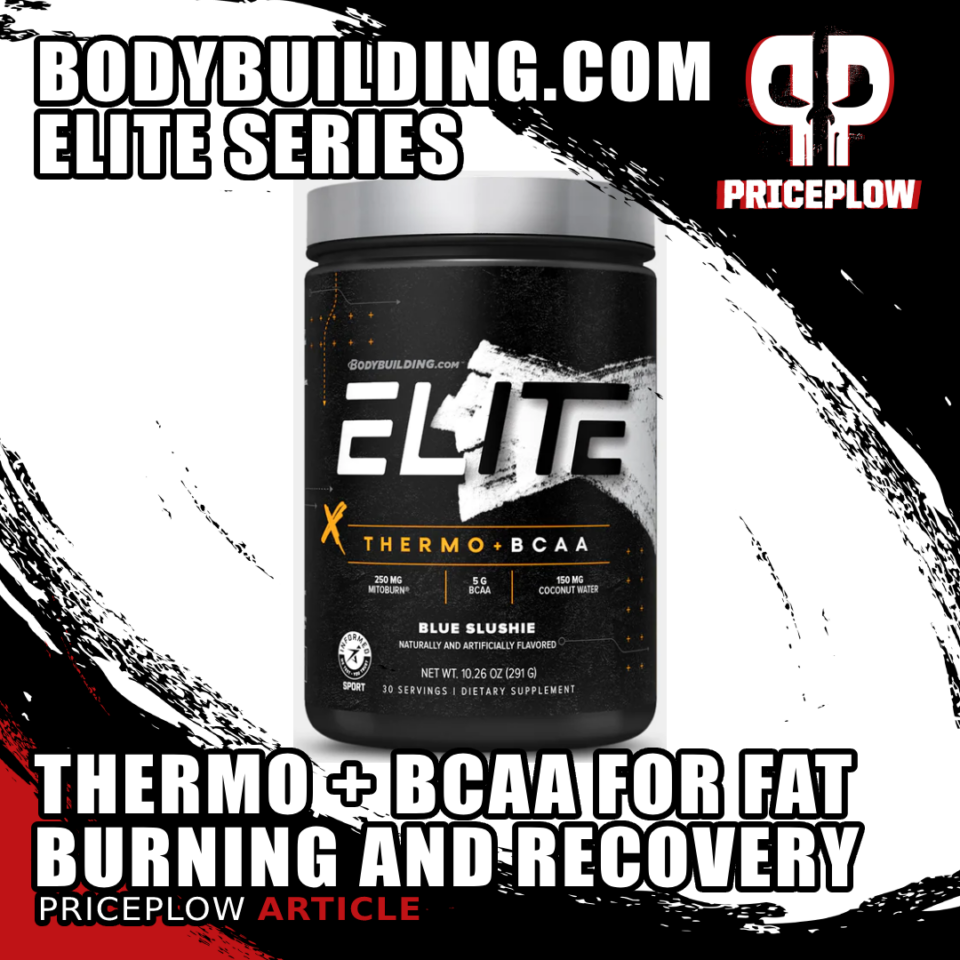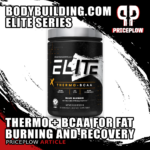 Bodybuilding.com has long been a trusted resource for fitness enthusiasts, providing expert advice on training and programming.
With their new Elite Series supplements, the company officially merges the same level of expertise and precision to their formulations. We recently covered the their Elite Ultimate Pre-Workouts, which showcase the company's commitment to delivering high-quality products […]
Continue Reading →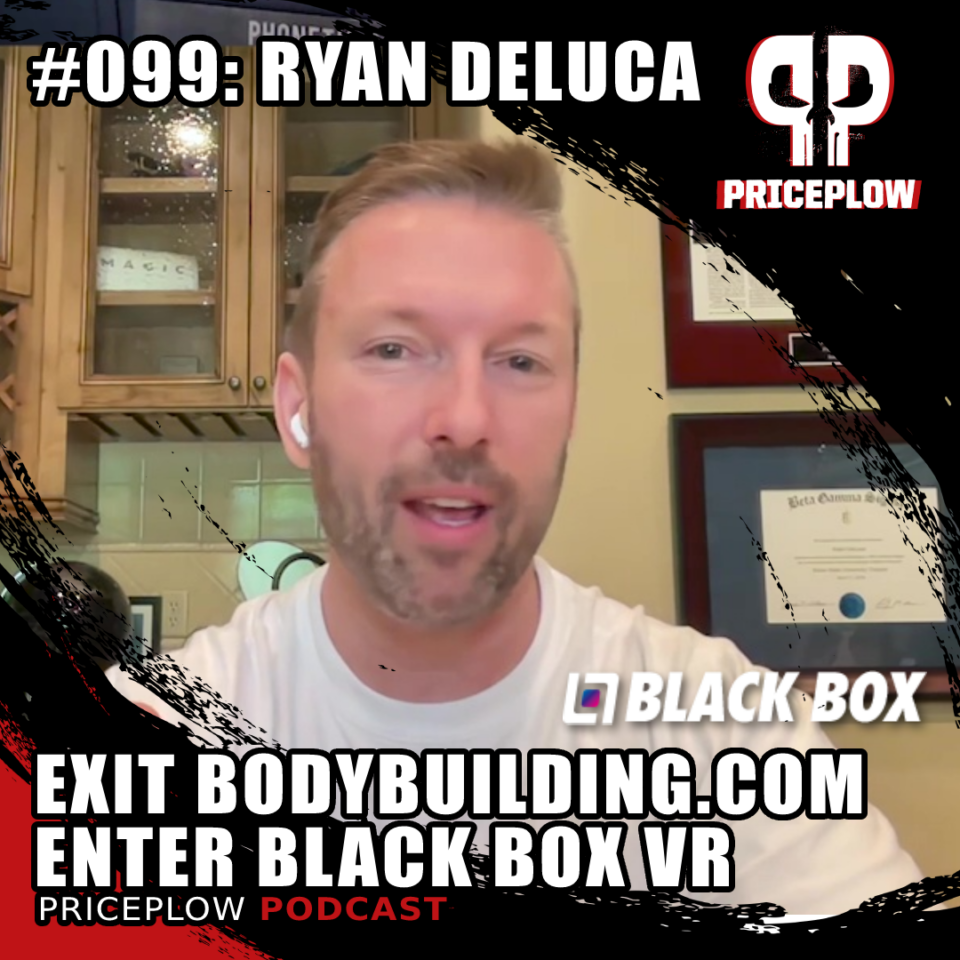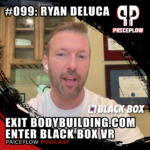 https://blog.priceplow.com/podcast/ryan-deluca-bodybuilding-black-box-vr-099
On Memorial Day of 2023, we had a fantastic podcast with Ryan DeLuca, the original founder and 17-year CEO of Bodybuilding.com… and current founder and CEO of Black Box VR, a virtual reality physical fitness company that's bringing an immersive, gamified workout experience to franchise gym locations.
Ryan DeLuca: Tech and[…]

Continue Reading →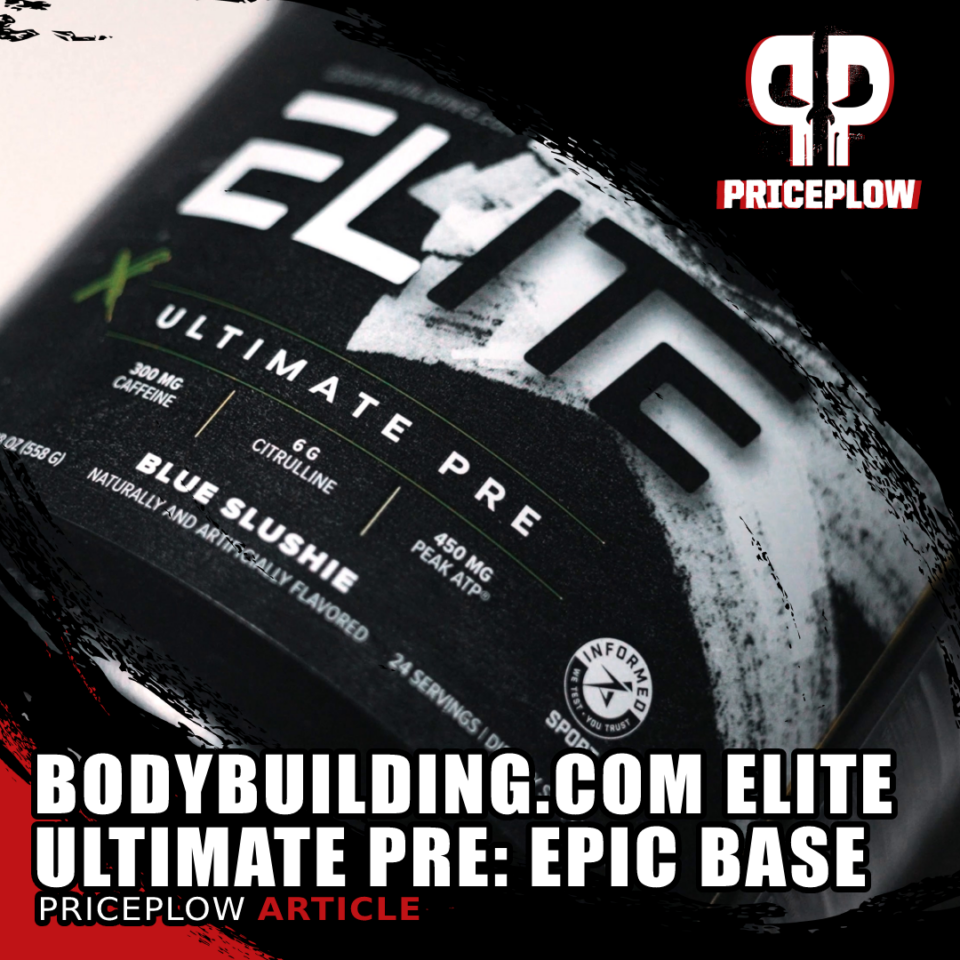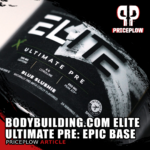 Bodybuilding.com is an institution in the fitness world. What weightlifter hasn't turned to its top-notch content for advice on programming and form? For over two decades, it's been the authoritative online source for training advice, with content produced by credentialed and experienced experts who know their fields backwards and forwards.
As such, you have to […]
Continue Reading →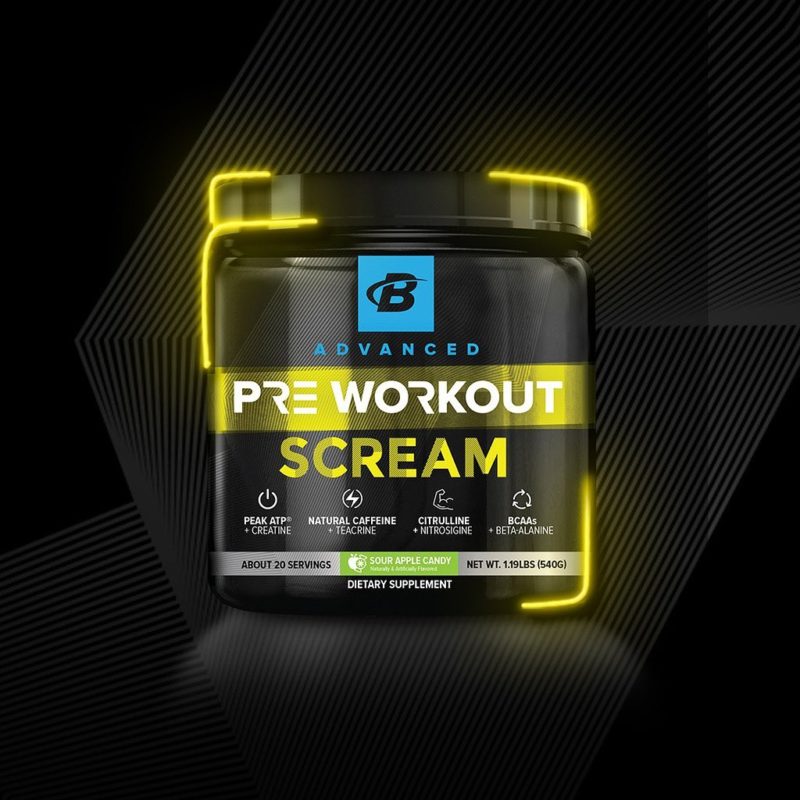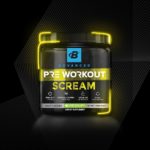 Bodybuilding.com is one of the OG's in the fitness industry — they've been around for years and several big names became who they are today with the help of this legacy brand. Known for their massive collection of articles on nutrition, training, and supplementation, "BBcom" really became a driving force behind the growth of health […]
Continue Reading →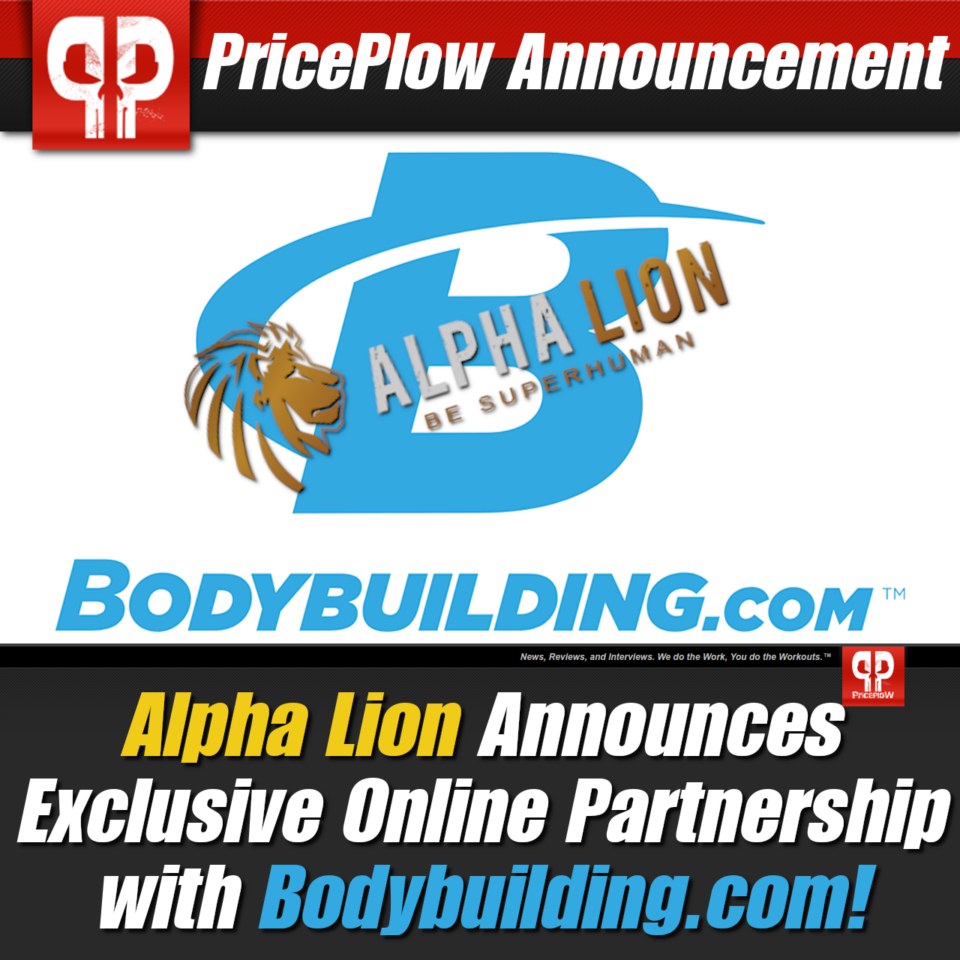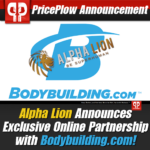 The SuperHuman Brand is making some super huge changes!
Alpha Lion Announces Partnership with Bodybuilding.com
On November 18, 2019, Alpha Lion announced a strategic online exclusive partnership with Bodybuilding.com. It's set to launch December 2019, which means we have some time to prepare for some hot new formulas that are about to hit the market.[…]
Continue Reading →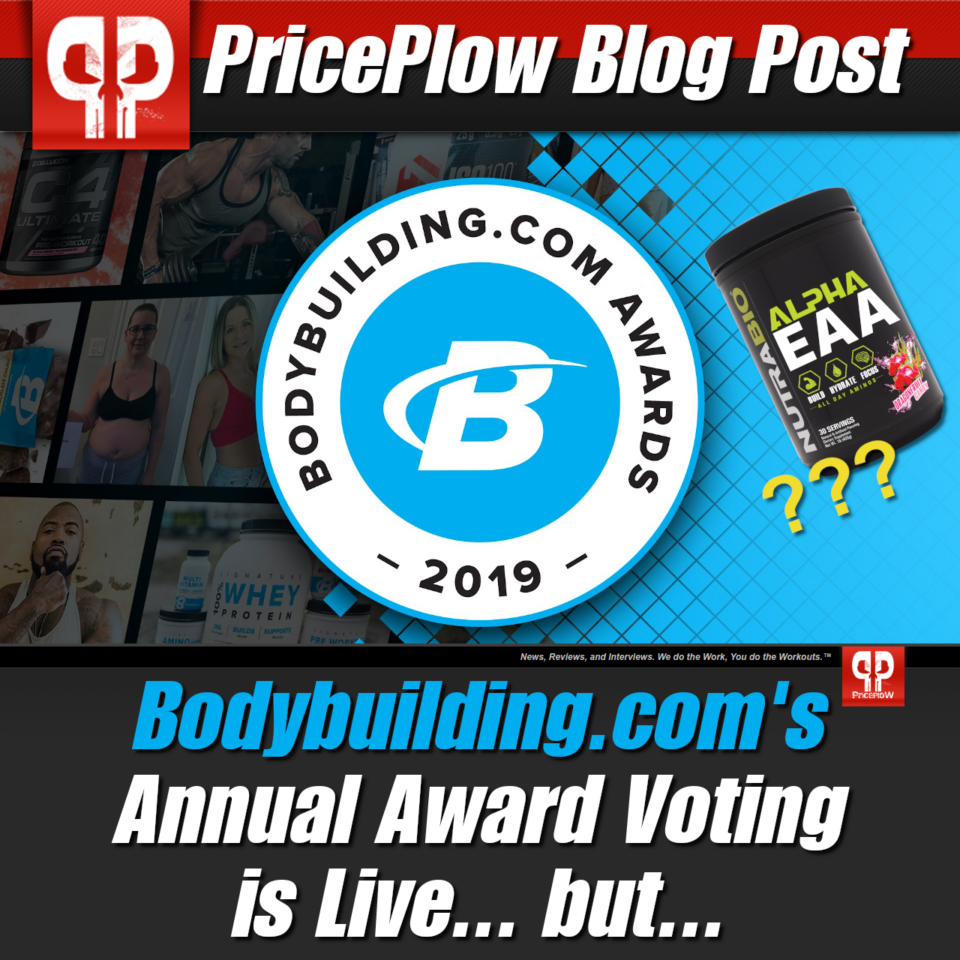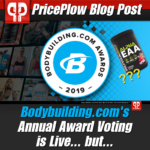 The season is upon us – the annual Bodybuilding.com Awards! Every year, the community gets to vote on the following awards:
Transformation of the Year Brand of the Year Breakout Product Top Protein Top All-Access Program Most Influential PricePlow's Ben Kane provides expert picks!
This is a very special year for Team PricePlow, because […]
Continue Reading →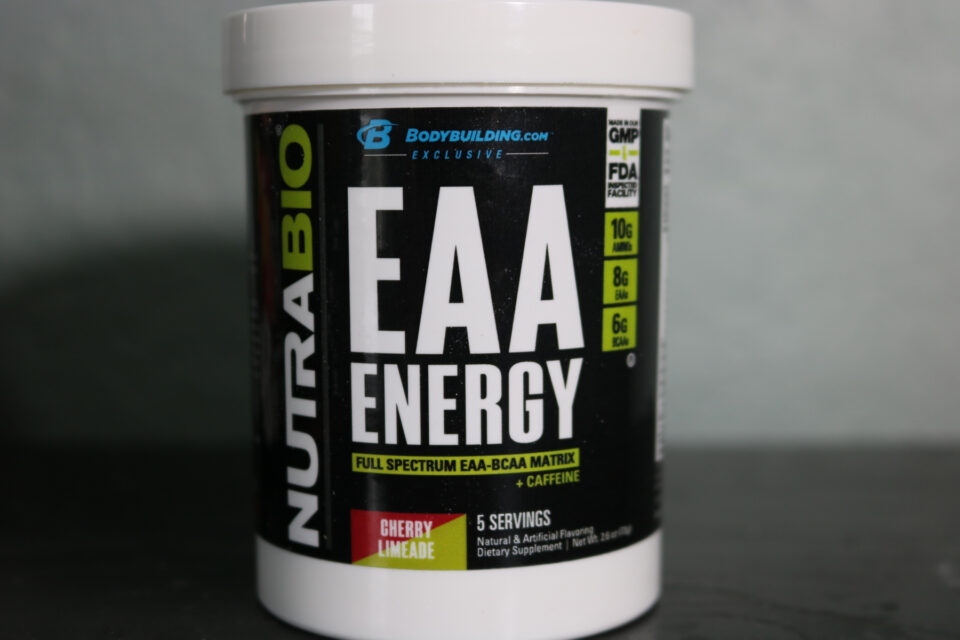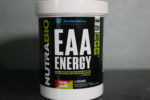 2022 Discontinuation Update: This product has been discontinued and will be replaced with Amino Kick. We're leaving the article up because of the lovely videos inside.
NutraBio is known for making fully-dosed and transparent products. Now they've partnered with Bodybuilding.com in a collaboration for their latest product, and it's bringing two things we love: […]
Continue Reading →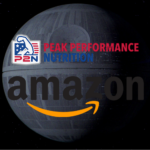 2021 Update: Most of the Amazon P2N Supplements discussed on this page have been deleted / discontinued from Amazon, so it seems like this project has been scrapped or failed (other Amazon brands are doing well though).
Everyone knew it would eventually happen, and the day has finally come. Amazon now has their own […]
Continue Reading →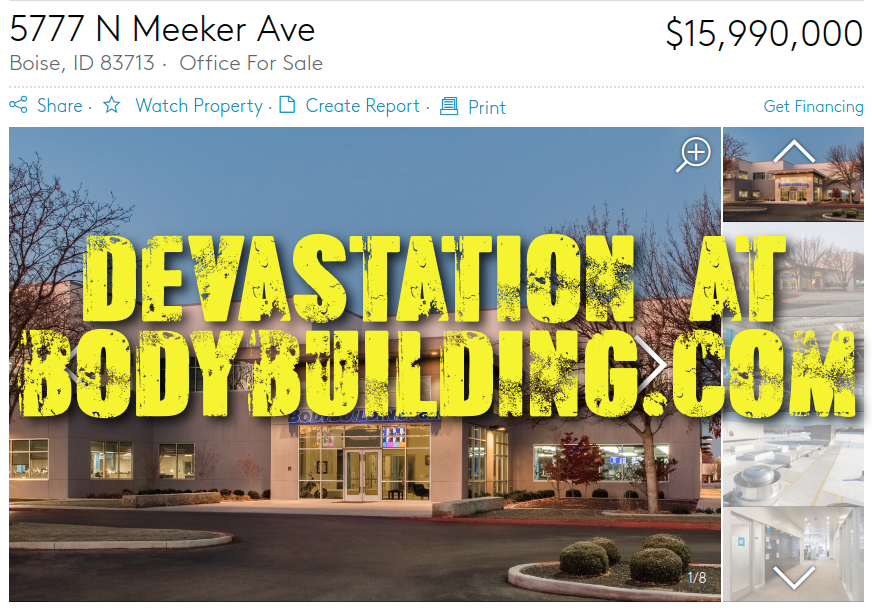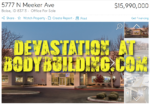 Last week, we learned that GNC was closing 200 stores in 2018 per their Q1-2018 quarterly earnings report… and it looks like they're not the only "industry giant" getting crushed at the hands of the 'death star' and changing retail business climate:
Click here
to see Liberty Expedia's Q1-2018 report (search for
Bodybuilding
). Other[…]

Continue Reading →