S7

(Tag Archives)
Subscribe to PricePlow's Newsletter and S7 Alerts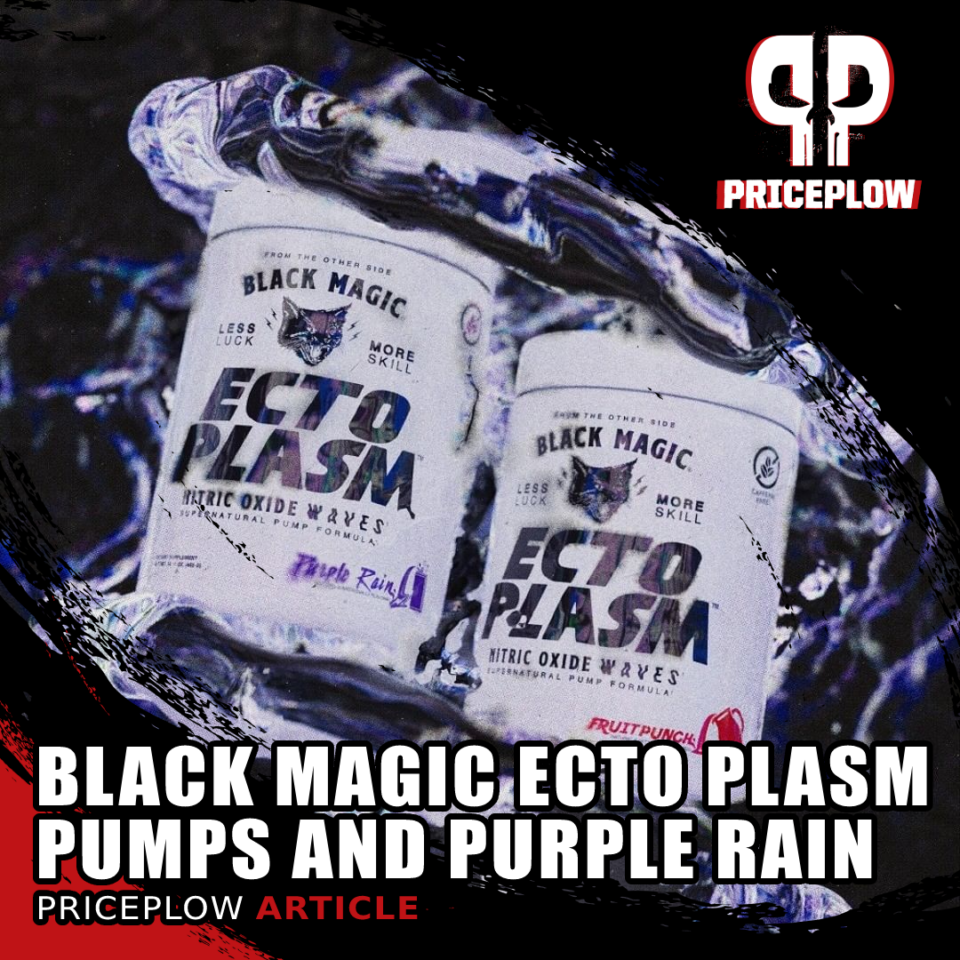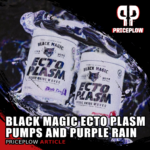 If you don't know what we're talking about, then it's time you check out Ecto Plasm, Black Magic Supply's incredible stimulant-free pre-workout supplement that plays numerous nitric oxide / pump angles. Aside from a Fruit Punch flavor, it also has a unique Purple Rain flavor that has become a fan (and PricePlow) favorite.
Ecto[…]

Continue Reading →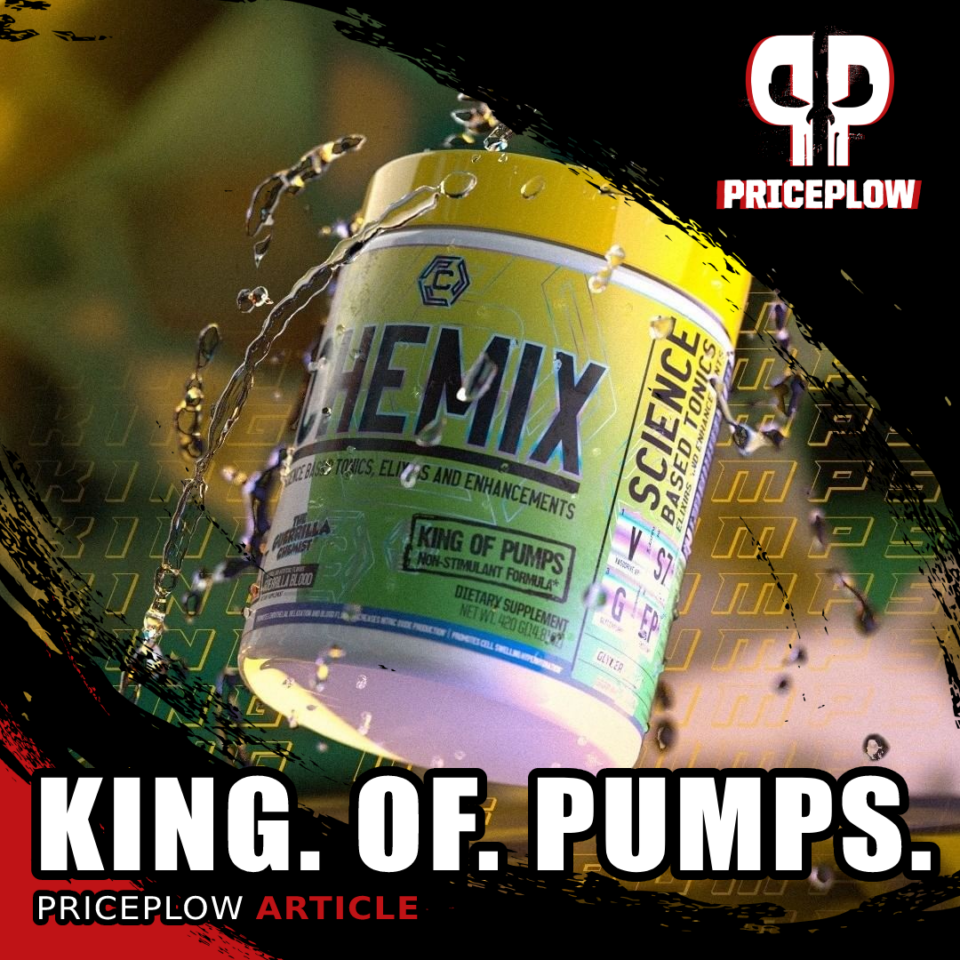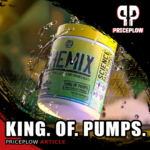 Followers of The Guerilla Chemist know that when he formulates a supplement, he's going to go big and novel. When he first launched the Chemix brand, we saw that in a major way with the stim-driven Chemix Pre Workout.
The
King of Pumps
But after that came King of Pumps, the Chemix […]
Continue Reading →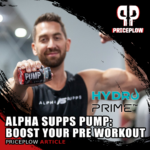 In an industry where companies often copy-and-paste their competitors' work or attempt to innovate just for the sake of saying they did something different, the results can be questionable. That's why we appreciate Alpha Supps Pump, a simple formula based on a no-nonsense, back-to-basics approach to build a stackable pre workout capsule to include […]
Continue Reading →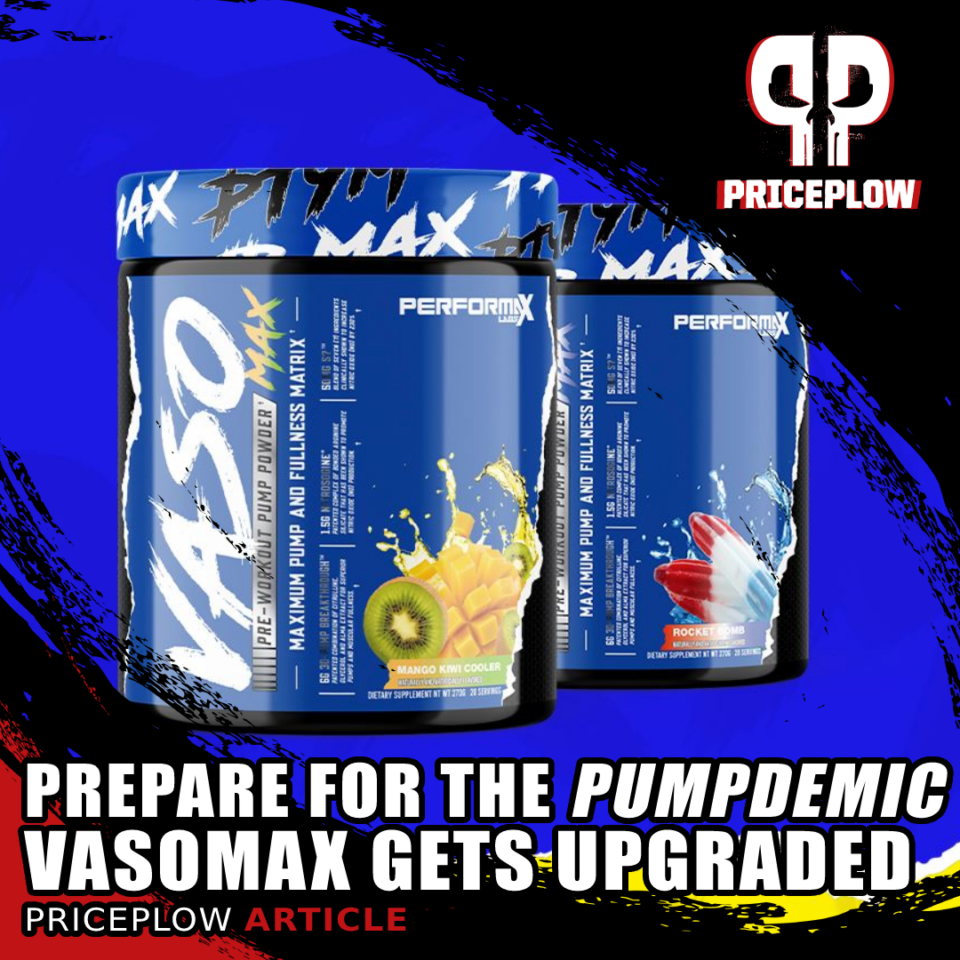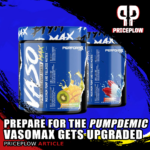 In 2021, Performax Labs announced a rebrand, and hasn't disappointed this far. While many brands weaken their formulas due to cost or "mainstreamization", Performax Lbas decided to stay true to their brand, by keeping it aggressive.
They blew the doors down with an all new version of their stim-based pre workout, HyperMax Extreme, […]
Continue Reading →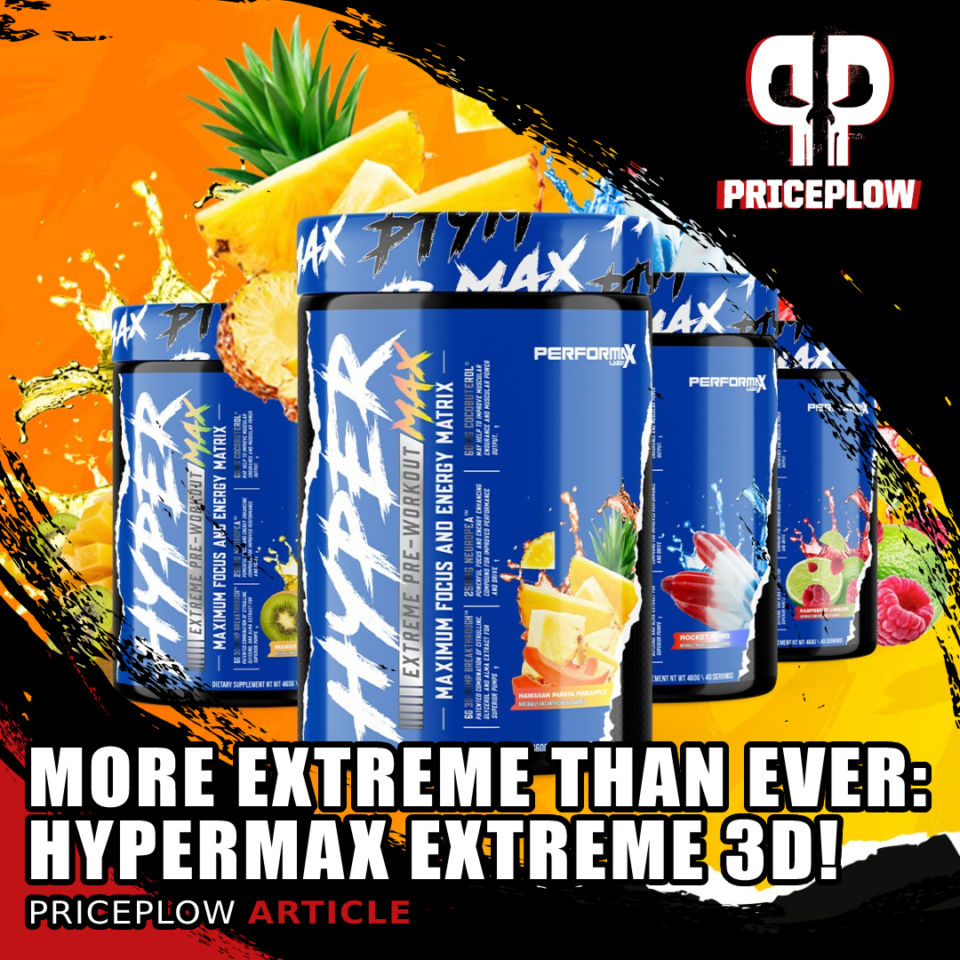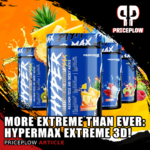 It's here by September 10th of 2021, and it's more extreme than ever. We're talking about the next generation pre workout supplement from Performax Labs, HyperMax 3D.
Performax Labs Keeps it
Extreme
This comes with Performax Labs' major rebranding and reformulation effort, where they've decided to keep their ultra-aggressive formulas. This should […]
Continue Reading →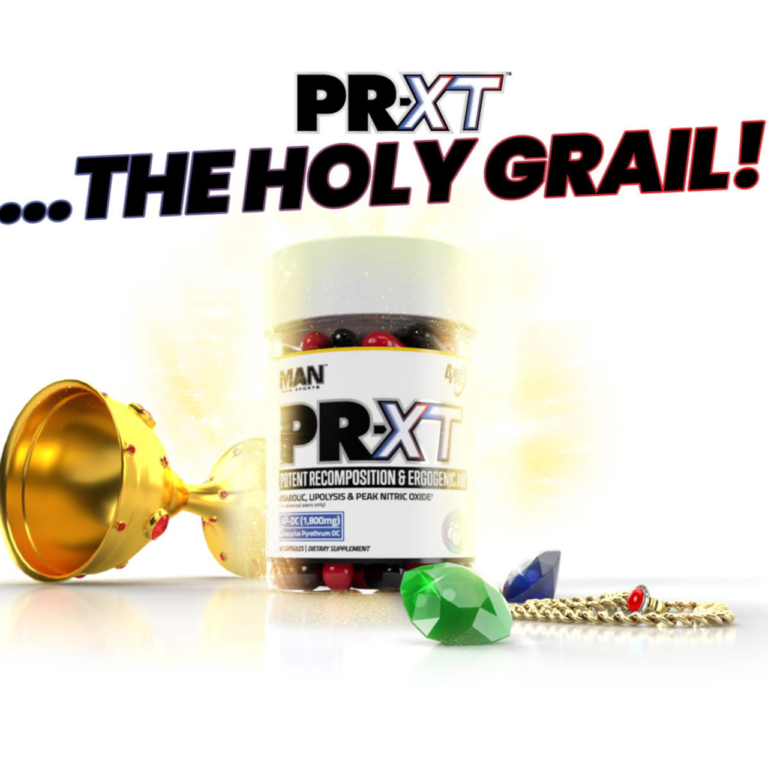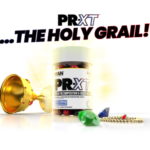 MAN Sports PR-XT is a simple, powerful recomposition agent and ergogenic aid. While it's been around for a number of years and has been popular with customers, MAN Sports decided to revamp the formula with some new and innovative ingredients.
New and improved PR-XT features three fully-dosed ingredients:
MitoBurn (?-aminobutyric acid) – a patented form[…]

Continue Reading →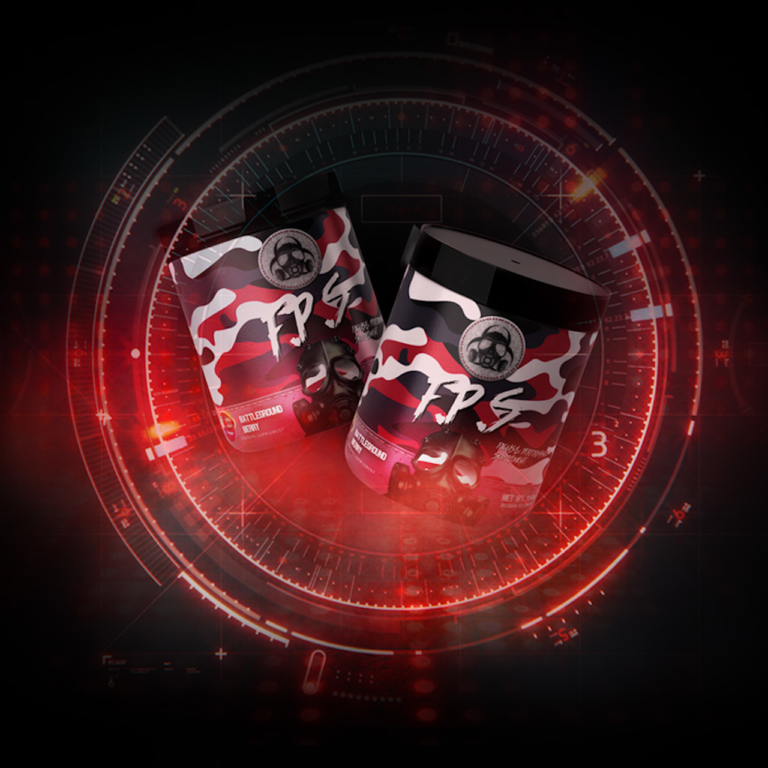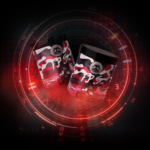 For well over a decade, gamers and energy drinks have gone hand in hand. But have you ever wondered why?
Truth be told, the average energy drink is mostly water, caffeine, and maybe some "focus" ingredients so under-dosed they can't even elicit a measurable effect (we call this "pixie dusting"). And maybe loads of completely […]
Continue Reading →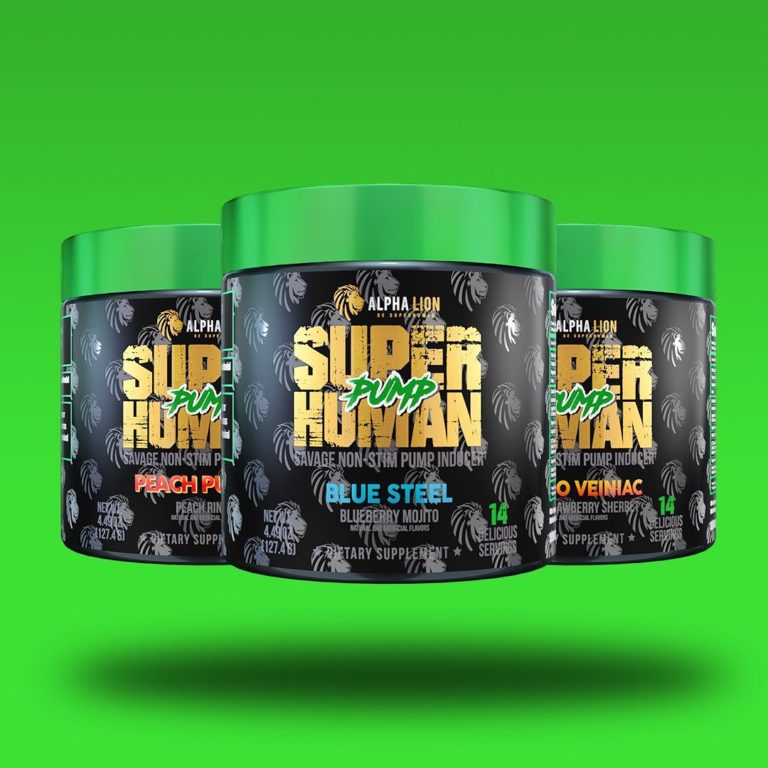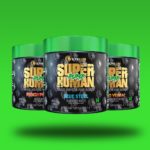 Alpha Lion,'s Komodo Pump is back, this time with a new name, new formula, and updated look. In case you're not familiar with the stimulant-free pre-workout, Komodo Pump is known for helping lifters achieve enhanced muscular pumps, performance, and focus.
Over the past year, Alpha Lion has been dramatically expanding their line of SuperHuman […]
Continue Reading →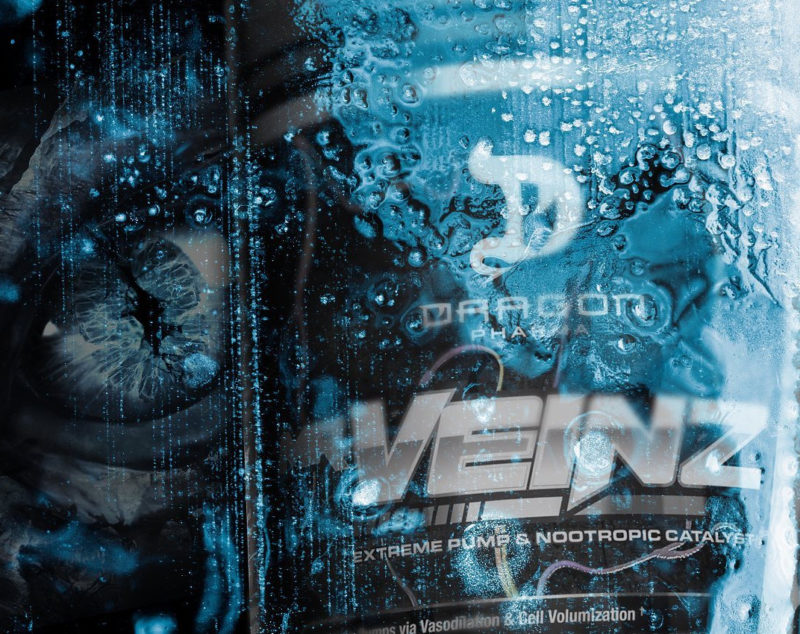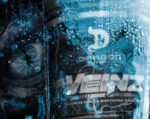 The dragon represents a mythical creature that's strong, powerful, and nearly unstoppable. It's also a symbol of good luck, vitality, and inspiration. But how does a dragon relate to supplements, health, or fitness?
Who is Dragon Pharma?
When the team behind Dragon Pharma was deciding their company's name, a dragon was […]
Continue Reading →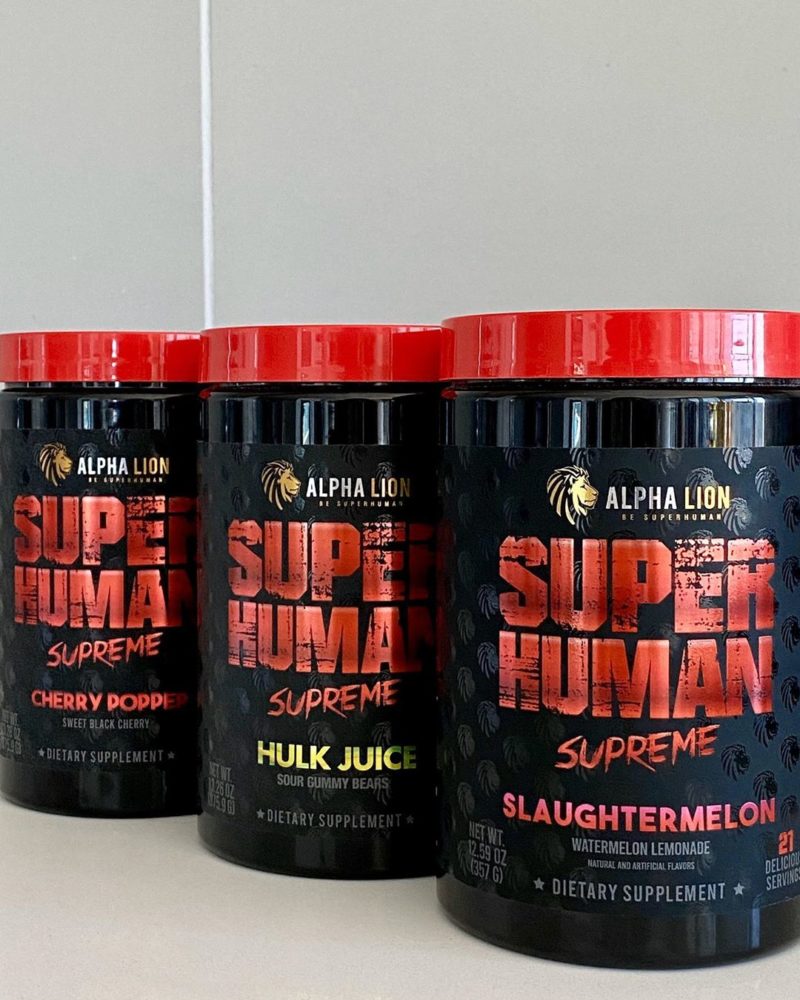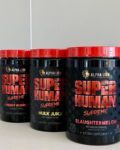 You asked for it, and Alpha Lion delivered! SuperHuman Supreme is back with an updated formula, it's available online and at select retailers!
If you've been keeping up on the PricePlow YouTube Channel and PricePlow Instagram, you know that we recently published our "late to the game" Alpha Lion SuperHuman Review, which tagged on to […]
Continue Reading →