Michael Perez

(Tag Archives)
Subscribe to PricePlow's Newsletter and Michael Perez Alerts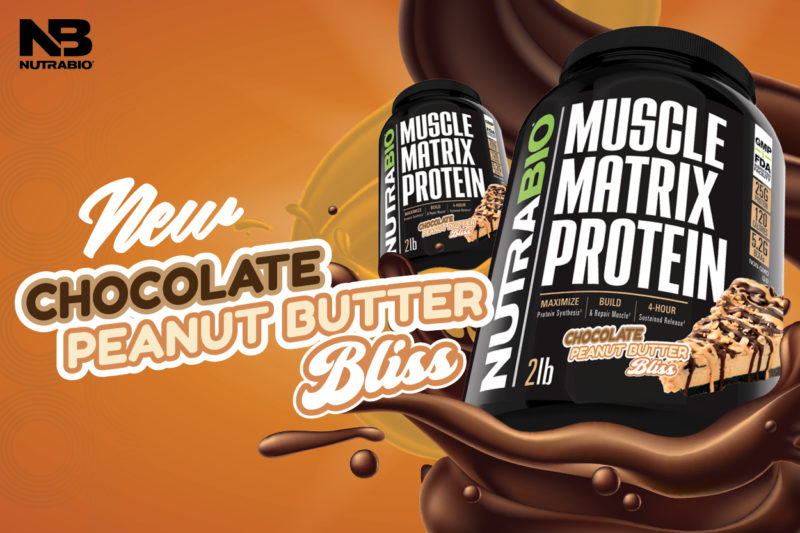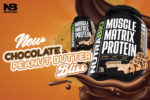 NutraBio is known for complete transparency, third party testing, and unmatched quality. Mark Glazier, CEO and founder of NutraBio, started the company back in 1996 and he quickly learned that in order to do things right, he had to build his own facility. Fast forward 20 years later, NutraBio is one of the […]
Continue Reading →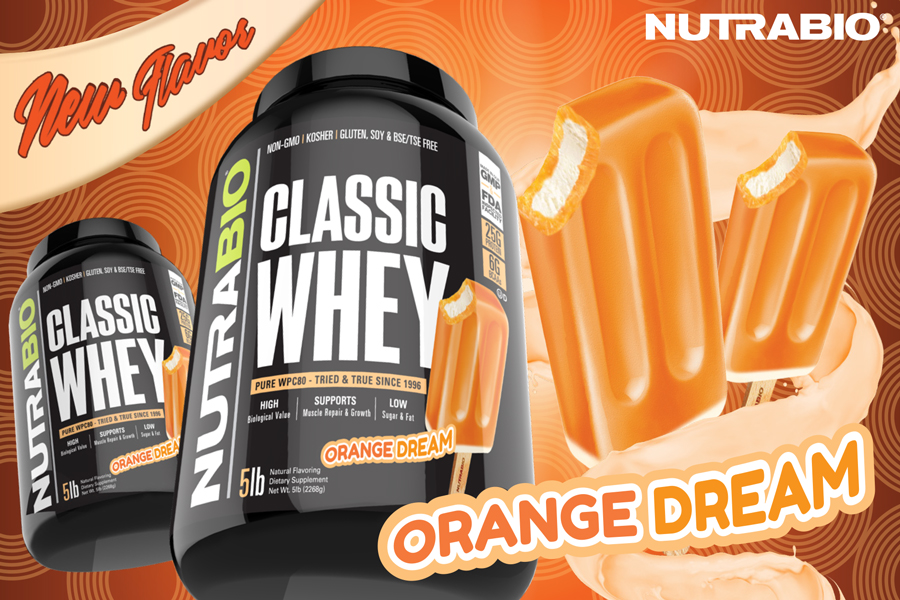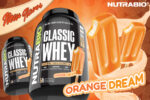 Just a couple weeks into the new decade, and we're already at NutraBio's second flavor launch of the year. Quickly following Alpha EAA's New York Punch flavor, it's time to get back to NutraBio's roots: protein!
In 2019, the brand launched a flurry of new products and flavors (see them on our NutraBio news feed)[…]
Continue Reading →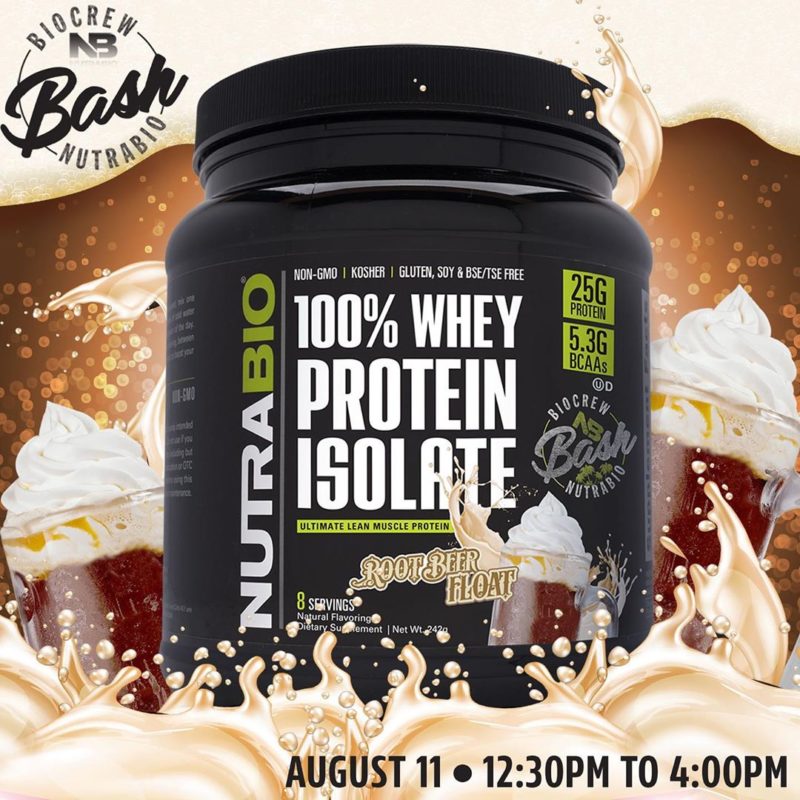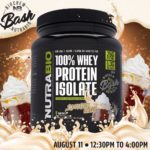 You know it's about to get real when you receive the following text message regarding a new flavor that's coming out:
"The flavor is killer. way better than I thought it would be. Michael killed this and decapitated the competition by far better than any root beer I've had."
That's what Dan Margolis, Vice […]
Continue Reading →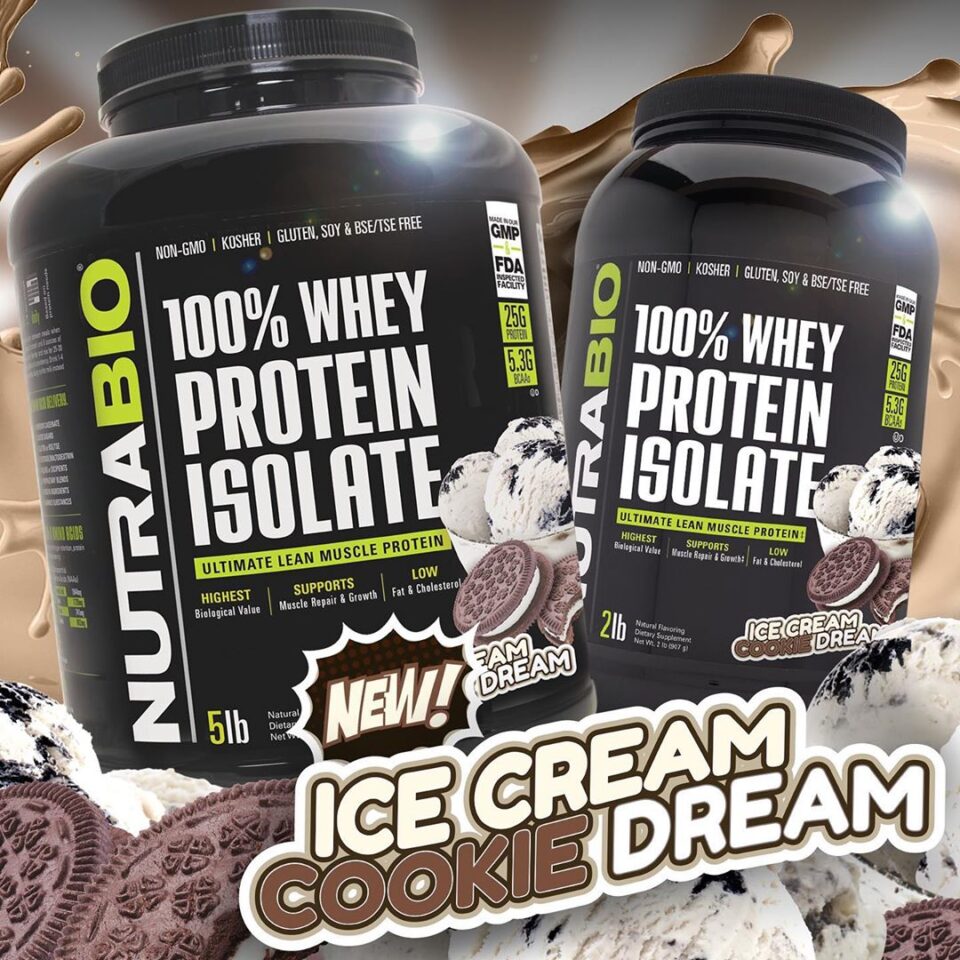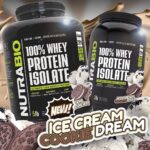 NutraBio has been a long-time favorite of ours at PricePlow, thanks to their well-formulated and fully-transparent product profile. Launching back in 1996 with those priorities in mind, NutraBio CEO Mark Glazier has cultivated a company that has remained steadily at the forefront of the industry, pacing the competition when it comes to putting out quality[…]
Continue Reading →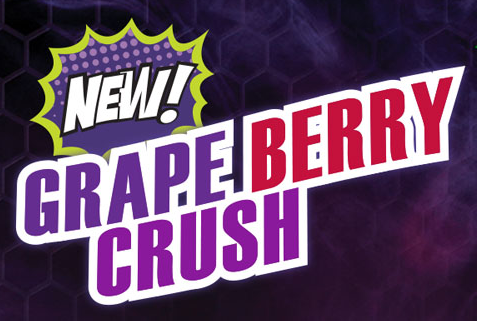 Note: This article was originally posted on May 23, 2019 and updated on June 7 (Alpha EAA), June 21, 2019 (PRE Extreme), and June 28, 2019 (BCAA 5000 + EAA Pure)!
Just two months after the initial Strawberry Lemon Bomb flavor was released (in the glorious Alpha EAA supplement, […]
Continue Reading →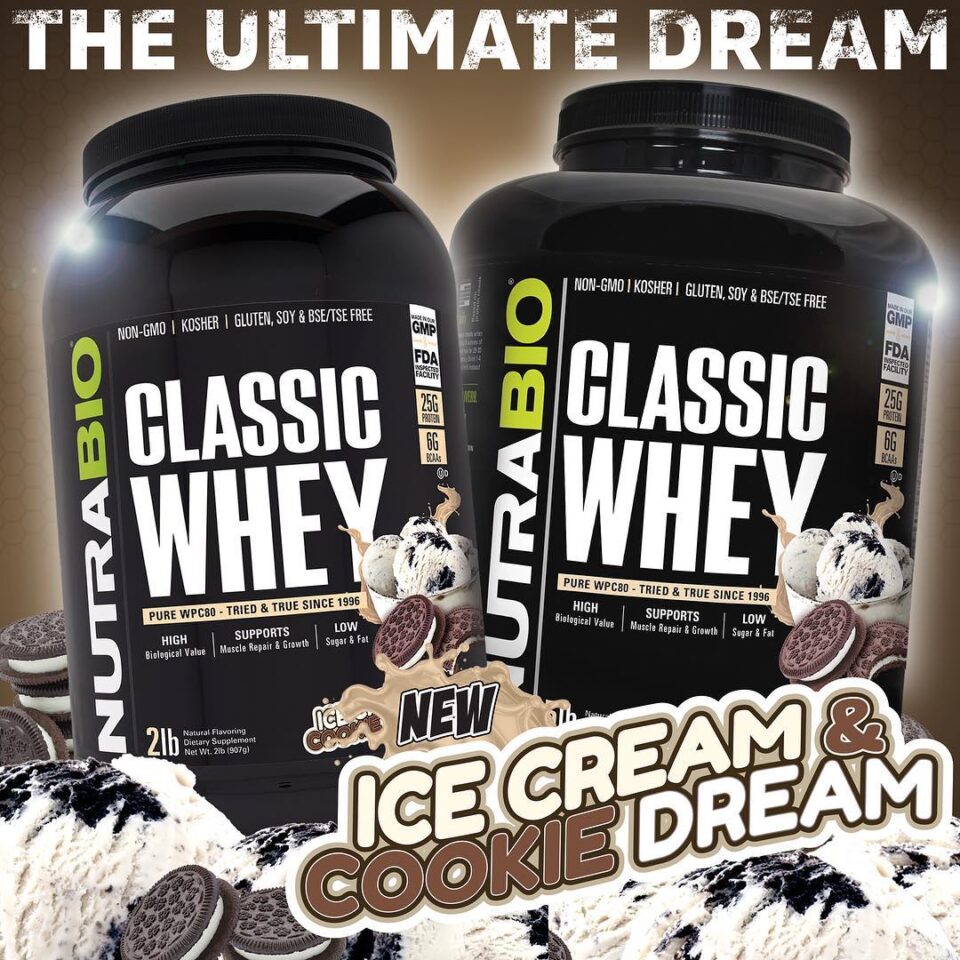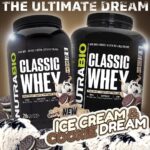 The onslaught of delicious flavor upgrades from NutraBio continues! Things are keeping busy up in New Jersey, where Mark Glazier and the Dream Team have taken the initiative to improve their flavor systems in both their proteins and sports supplement series. It's tough to do when you have monstrous formulas and clean protein labels that […]
Continue Reading →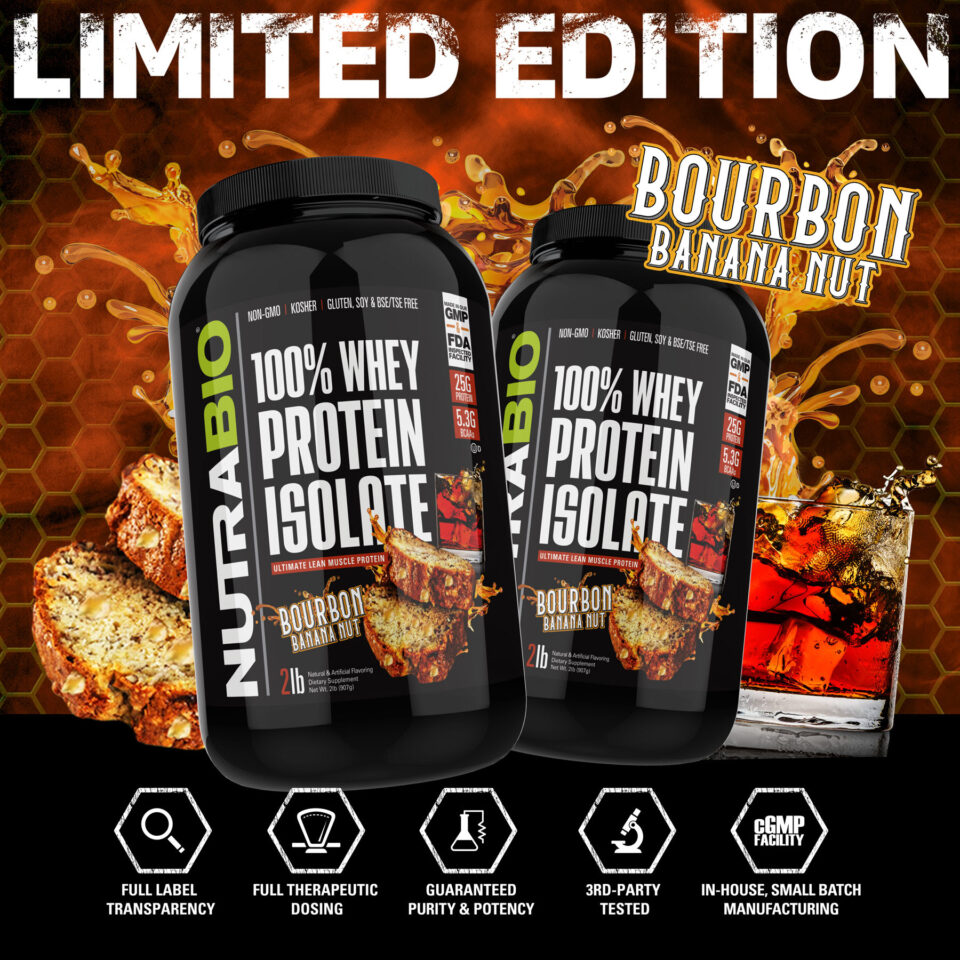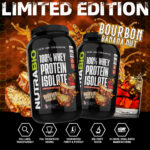 Want to know Mark Glazier's favorite flavor of NutraBio's 100% Whey Protein Isolate?! It's right here — their newest flavor, and we got the inside scoop from Michael Perez, the brand's insanely skilled flavorist:
NutraBio announces
Bourbon Banana Nut
Whey Protein Isolate!
This limited edition flavor has quite the backstory to it, and is said […]
Continue Reading →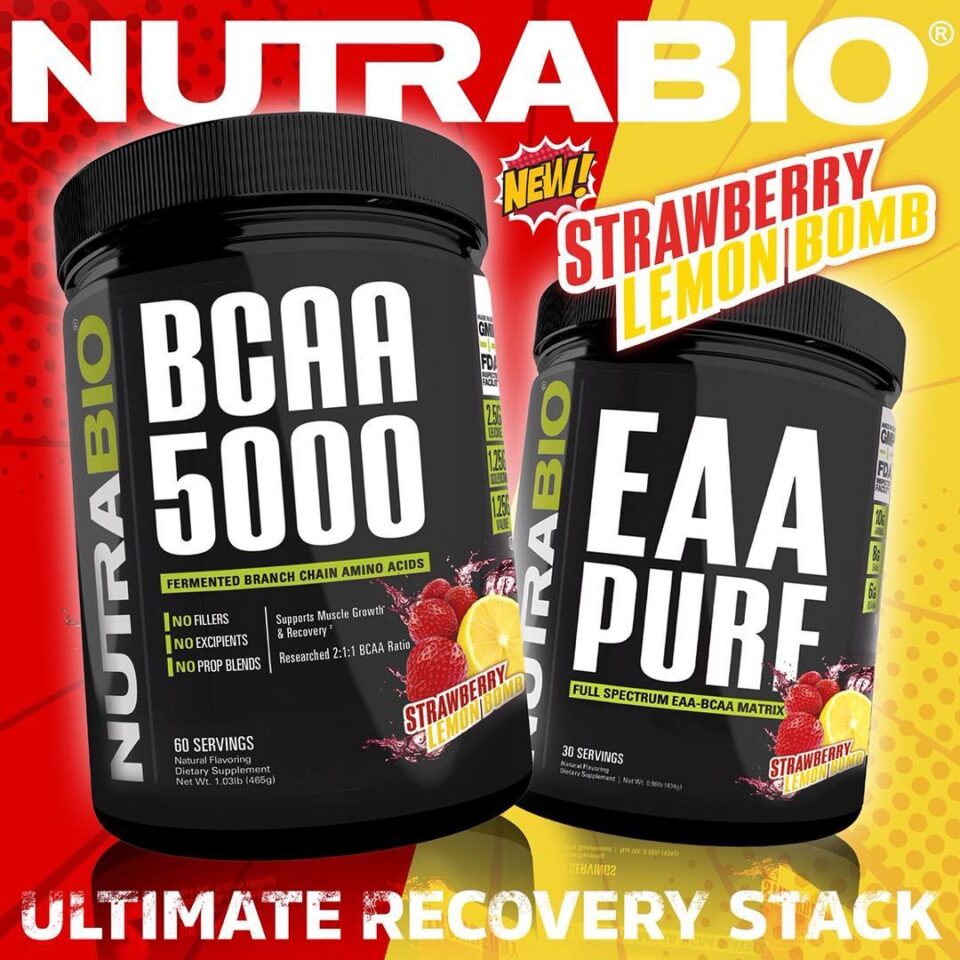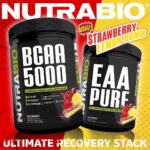 On March 1, 2019, NutraBio enhanced their amazing nootropic-enhanced essential amino acid supplement, Alpha EAA intra workout supplement with a third flavor system:
Strawberry Lemon Bomb!
Now, it's available in the rest of their "Sports Nutrition Series" of supplements:
NutraBio Pre Workout
(#1 rated pre workout – no 'hardcore' stimulants needed!)
NutraBio Intra Blast
(muscle-building
[…]

Continue Reading →