L-Theanine

(Tag Archives)
Subscribe to PricePlow's Newsletter and L-Theanine Alerts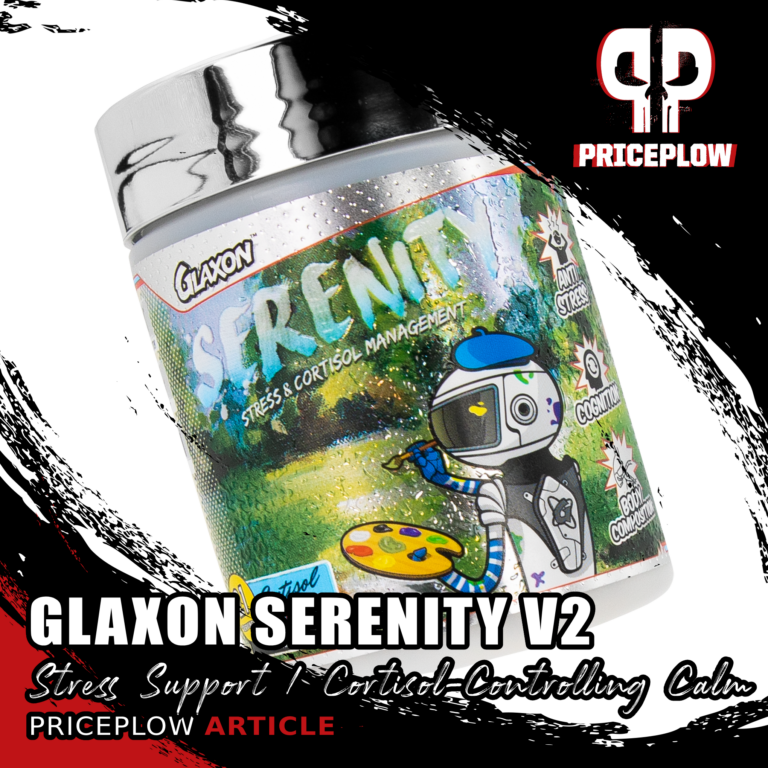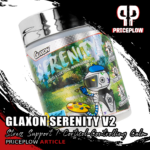 "Serenity now!"
The Glaxon Goons are back on the PricePlow Blog, with a 2021 update to a formula that was a total hit in 2020. The team has been researching, testing, and formulating a product that nearly everyone can benefit […]

Continue Reading →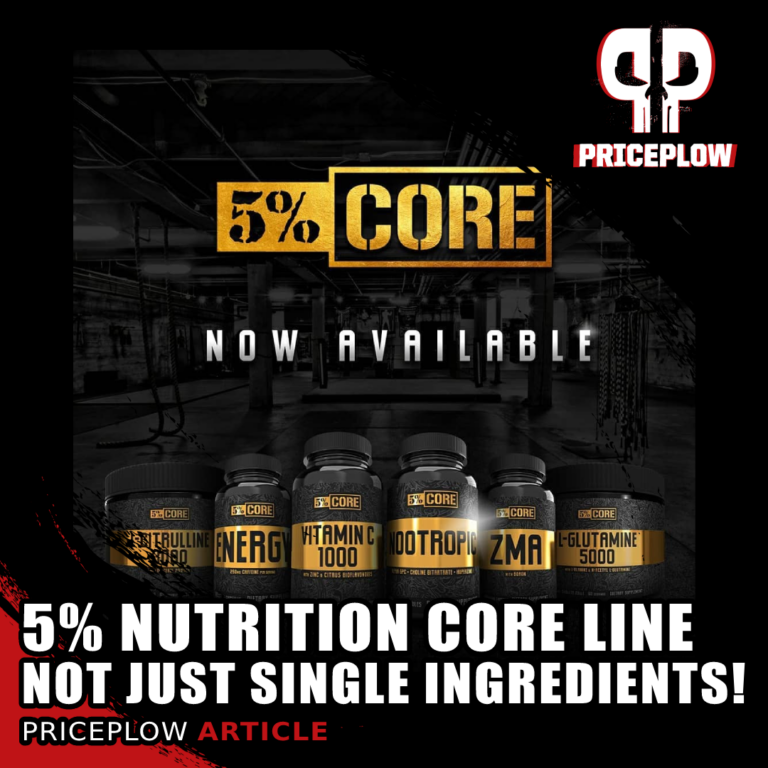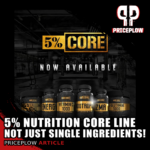 5% Nutrition's "Go big or go home" philosophy is on display with their newly-launched Core Line. "Core Series" supplement lineups are common in many brands, who use them to deliver additional standalone ingredients to bolster their supplement stacks. However, […]

Continue Reading →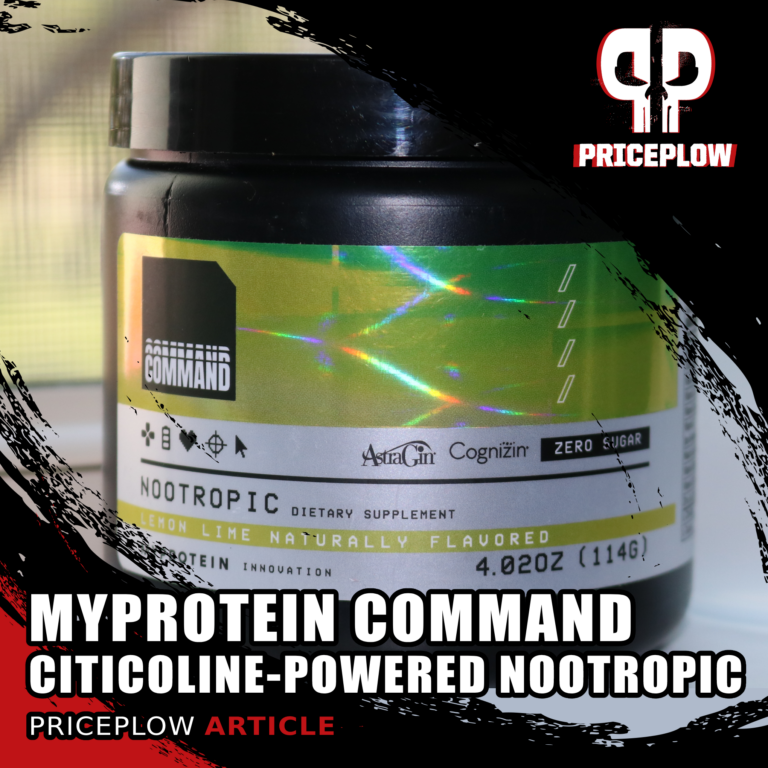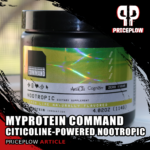 The past decade has seen an intersection of two major areas of growth:
The massive popularity increase in gaming and esports Significant advancements in nootropic focus supplements
The cross-section of these two has created an incredible field of gaming supplements[…]

Continue Reading →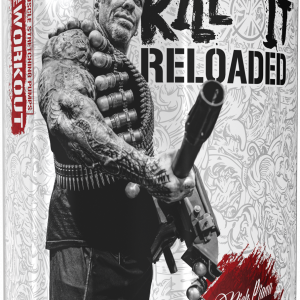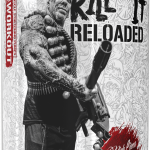 Legendary bodybuilder Rich Piana began 5% Nutrition with one mission — to provide high-quality sports supplements for "the 5% of us who are willing to give whatever it takes to reach their goals." This motivating, relentless determination is what made […]

Continue Reading →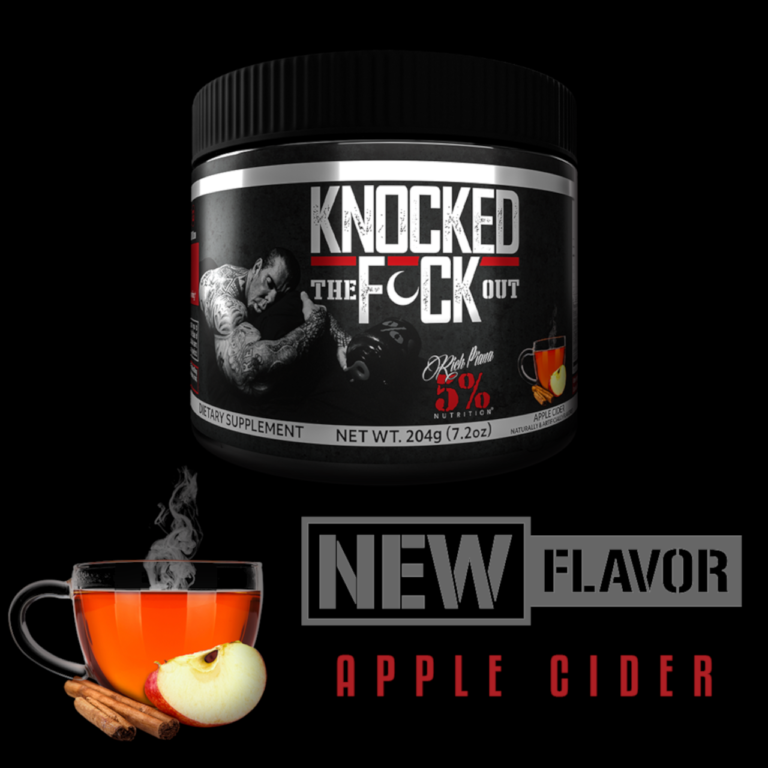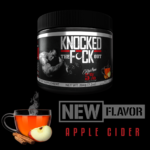 Whether your goal is to build muscle, get stronger, lose fat, step on stage, or run a marathon, getting adequate sleep is essential. Rich Piana once said, "There's no such thing as overtraining. You're either undereating or undersleeping." Regardless of […]

Continue Reading →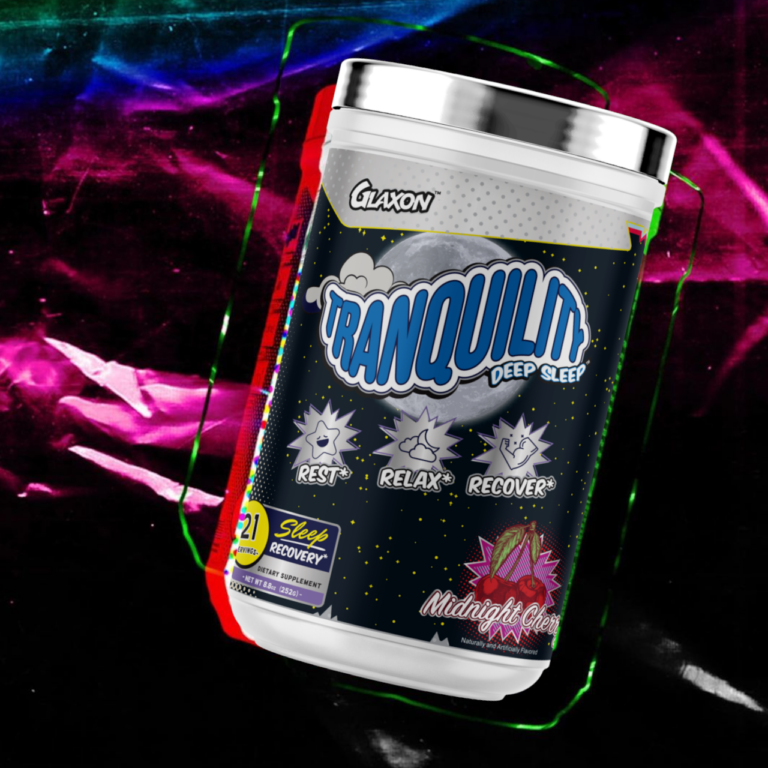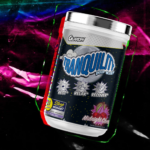 The last time Glaxon was featured on the PricePlow Blog, we covered Plasm Surge V2, its revamped, stimulant-free pump product that had all of the "Goons" talking! Shortly after, the company dropped another innovative product called Astrolyte, a […]

Continue Reading →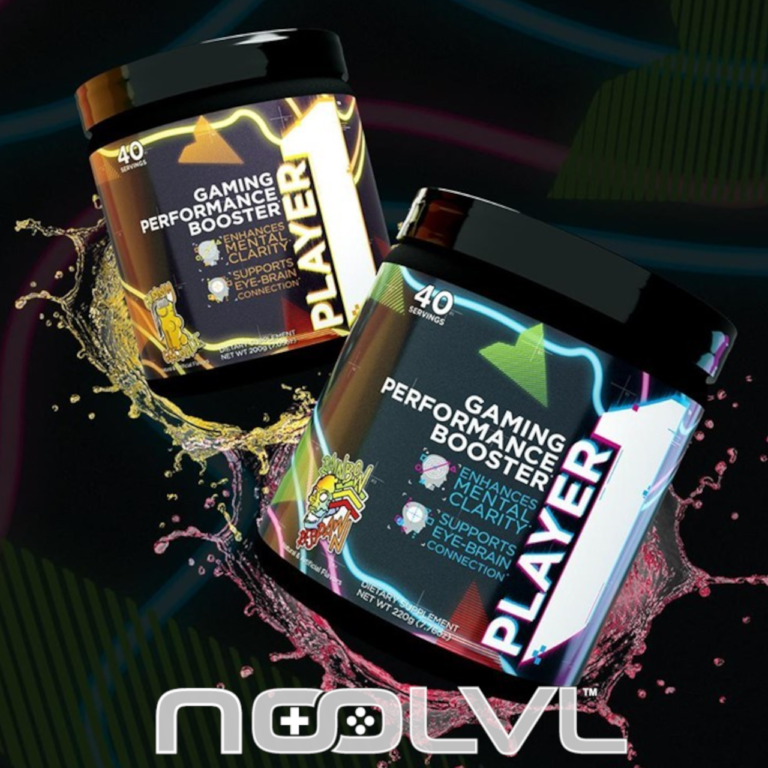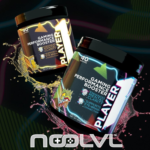 Rule One Proteins was founded in 2014 by the Costello family. It was the same family who owned and ran Optimum Nutrition, one of the largest sports nutrition brands in the industry The Costello'ssold Optimum Nutrition in 2008, and seven […]

Continue Reading →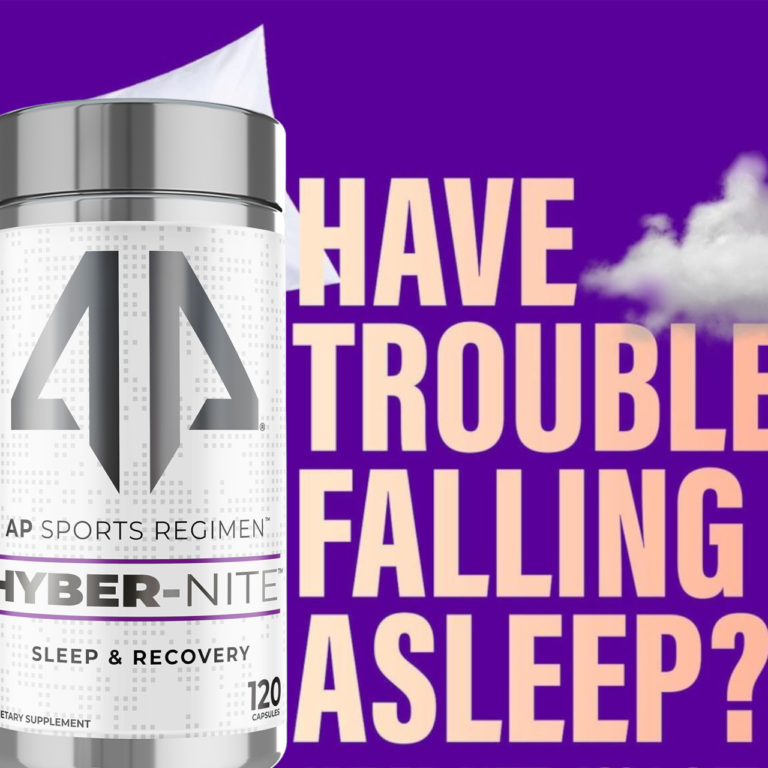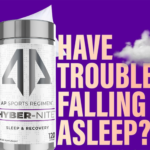 Instead of reaching for another energy drink, a cup of coffee, or a high-stimulant pre-workout, have you considered trying a sleep-aid, such as AP Sports Regimen Hyber-Nite? If you truly want to perform at your best, then prioritizing rest […]

Continue Reading →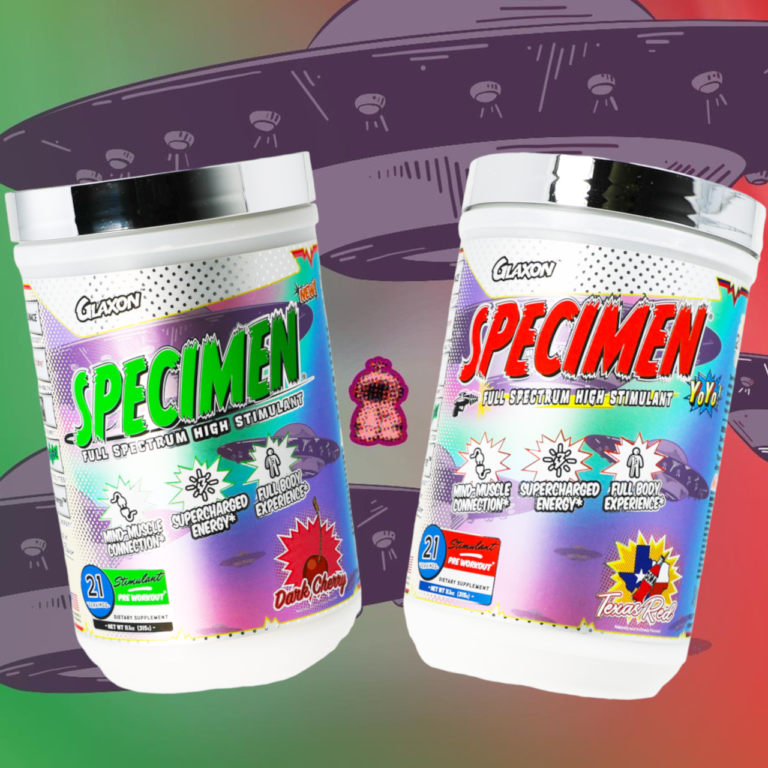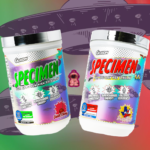 Glaxon entered the supplement industry in November 2019. Despite just one year of incredible success, the "Goons" decided to do a complete rebrand — or what they like to call "season two." The goal is to make things even better[…]

Continue Reading →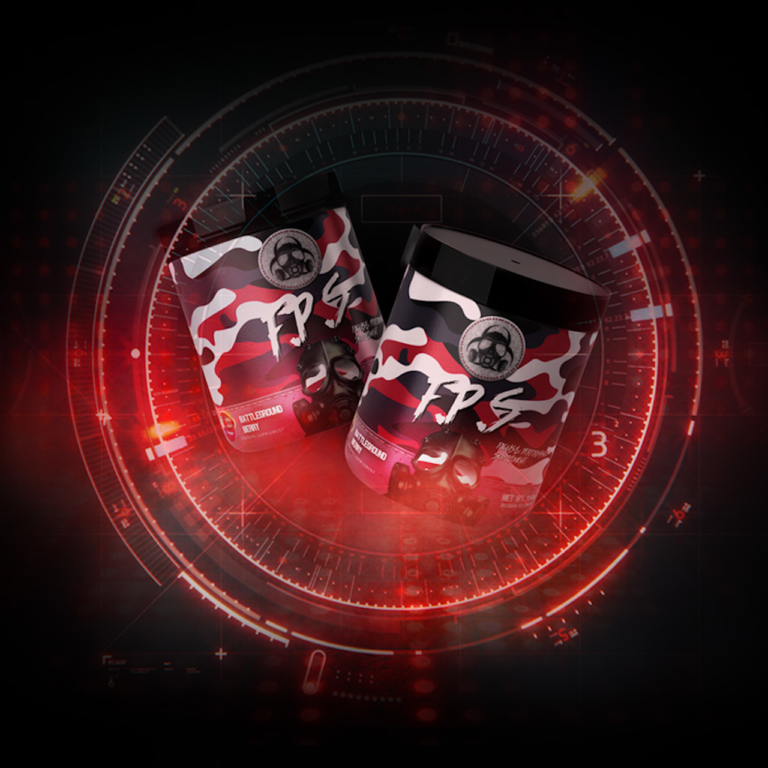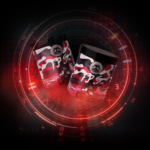 For well over a decade, gamers and energy drinks have gone hand in hand. But have you ever wondered why?
Truth be told, the average energy drink is mostly water, caffeine, and maybe some "focus" ingredients so under-dosed they can't […]

Continue Reading →