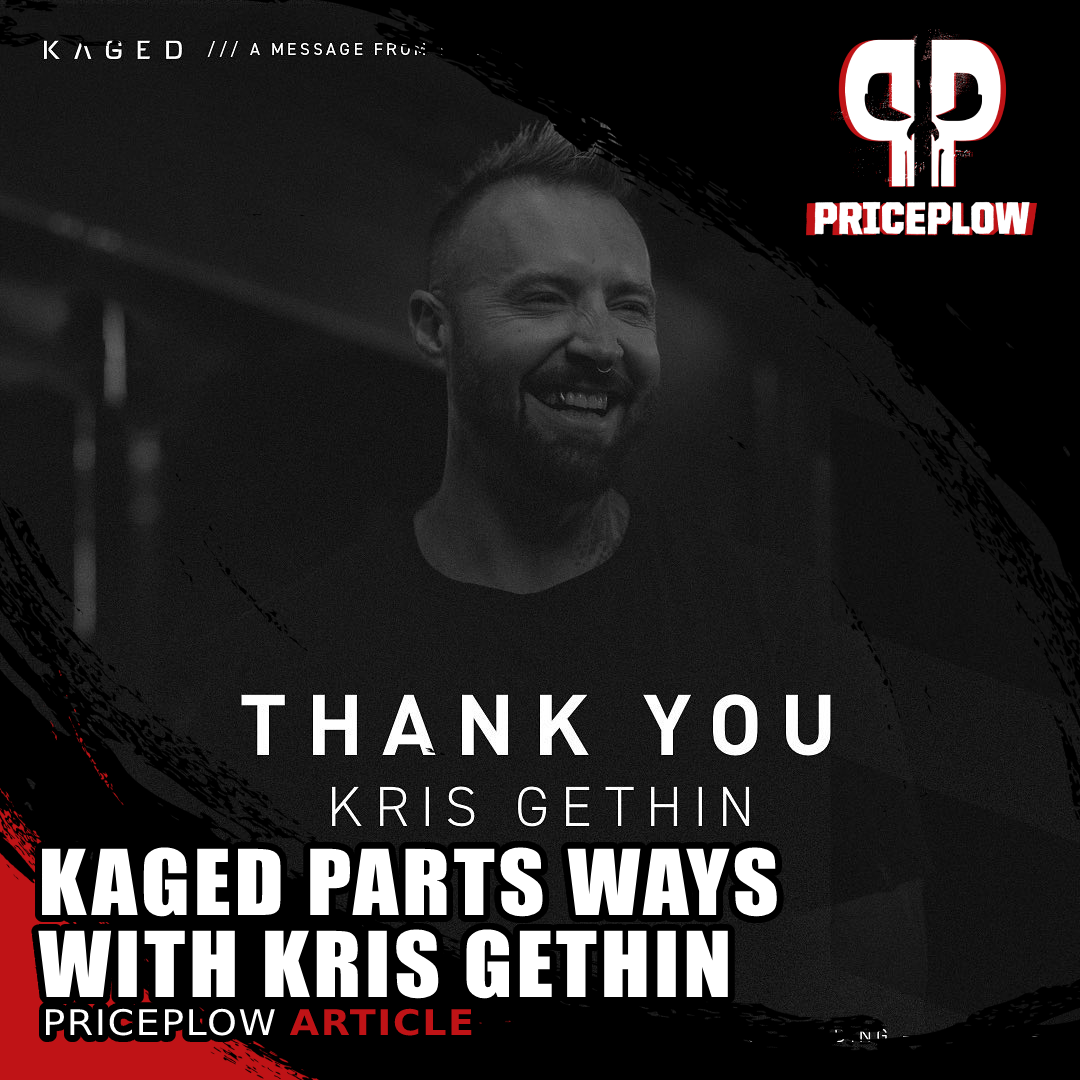 On March 22, 2023, it was formally announced that Kris Gethin and Kaged were separating.[1] The partnership lasted nearly a decade, and was successful beyond all expectations.
To emphasize that Kaged's product development, quality, and testing would continue to be world class, the brand's leadership put out the following statement on Instagram:[1]
On behalf of the entire team and community here at Kaged, we want to express our deepest gratitude for everything Kris has done over the years. His dedication, passion, and commitment have been invaluable to our mission and inspired countless transformations around the world.

As co-founder and world-renowned trainer, Kris has been a driving force behind our mission to help people become the best version of themselves through health and fitness. His innovative programs, inspiring content, and unwavering commitment to excellence has set a high bar for all of us to follow.

While it is sad to see Kris depart, we are excited about what he will do next. Kris is a man of deep integrity, honor, and ambition. We know he will continue to be a voice for positive change in the health and fitness space.

Kaged was founded on quality, integrity, and transparency. Our commitment to those values is as true today as it was on day one. We will always source the highest quality ingredients. We will always be tested and true. And we will never sacrifice our values to make a quick buck. So rest assured, you will continue to have the supplements you love, the way you love them.

Thank you to the Kaged community for sticking with us all these years. We couldn't be more grateful for your love and support, and are excited to show you what's to come.

— Kaged[1]

PricePlow put out the following video to add greater explanation:
PricePlow's response to the changes at Kaged
What will change at Kaged?
The biggest questions are whether this will affect product quality, or if this was a separation due formulation disputes. These are fair questions, too — longtime industry consumers have certainly seen other companies cheapen their formulas after a key contributor leaves the company.
However, with Kaged, that's simply not the case:
Especially in the several few years, we are told that Kris had nothing to do with product development or testing.
The actual formulator / product developer and quality assurance manager is founding partner Brian Rand.
Brian Rand is the product developer at Kaged
Brian keeps a low profile, so if you're not sure who he is, you must listen to Episode #081 of the PricePlow Podcast, where Brian explains his decisions behind the Kaged Mindset formula. For example, in this episode, he explains that he's on version 176 of the upcoming Kaged Protein Bar!
That is the kind of man who develops formulas at Kaged, and who demands they be third-party tested. He's not leaving, and he's the one in charge of quality – something he's done impeccably well.
Interestingly, Brian was also the formulator behind the original Pre-JYM. Other individuals may have taken credit for that formula publicly, but just like the formulations at Kaged, it was actually Rand behind the wheel in terms of development of that product while at Bodybuilding.com – just .
So rest assured, quality and formulation will remain top notch at Kaged.
Kaged Executive Aaron Heidebreicht Discusses Further
In Episode #097 of the PricePlow Podcast, Aaron Heidebreicht weighed in on the situation. Here's a clip of what he said:
Never stop evolving
We're not sure what Kris will do next, but you can rest assured that he's staying true to Kaged's slogan to Never Stop Evolving.
On that note, another great podcast to listen to is Episode #058 with Kaged CEO Michael McClane and Darin Decker. This was the episode where they announced their name change from Kaged Muscle to Kaged, while unveiling the new slogan.
Michael continues to be the CEO and driver of the Kaged ship (he's been co-founder and President since 2013 and CEO since 2020).[2] But if you watch Episode #081, you'll see that the team has also brought Aaron Heidebreicht in, a retail expert in consumer product goods (CPG) who drove C4 energy drink sales with NutraBolt / Cellucor.
Put simply, this is a powerhouse team – and you'll be seeing a lot more Kaged – with Brian Rand's same incredible formulas. We're excited to see what comes out in the rest of the year, and if you are too, then sign up for our Kaged news alerts on PricePlow:
Kaged – Deals and Price Drop Alerts
Get Price Alerts
No spam, no scams.
Disclosure: PricePlow relies on pricing from stores with which we have a business relationship. We work hard to keep pricing current, but you may find a better offer.
Posts are sponsored in part by the retailers and/or brands listed on this page.