Hydrolyzed Whey Protein Isolate

(Tag Archives)

This is the PricePlow blog's tag page for hydrolyzed whey protein isolate products.
To see all products in this category, see the PricePlow Hydrolyzed Whey Protein category
Click here to see our protein buyer's guide – see what's best for you.
Subscribe to PricePlow's Newsletter and Hydrolyzed Whey Protein Isolate Alerts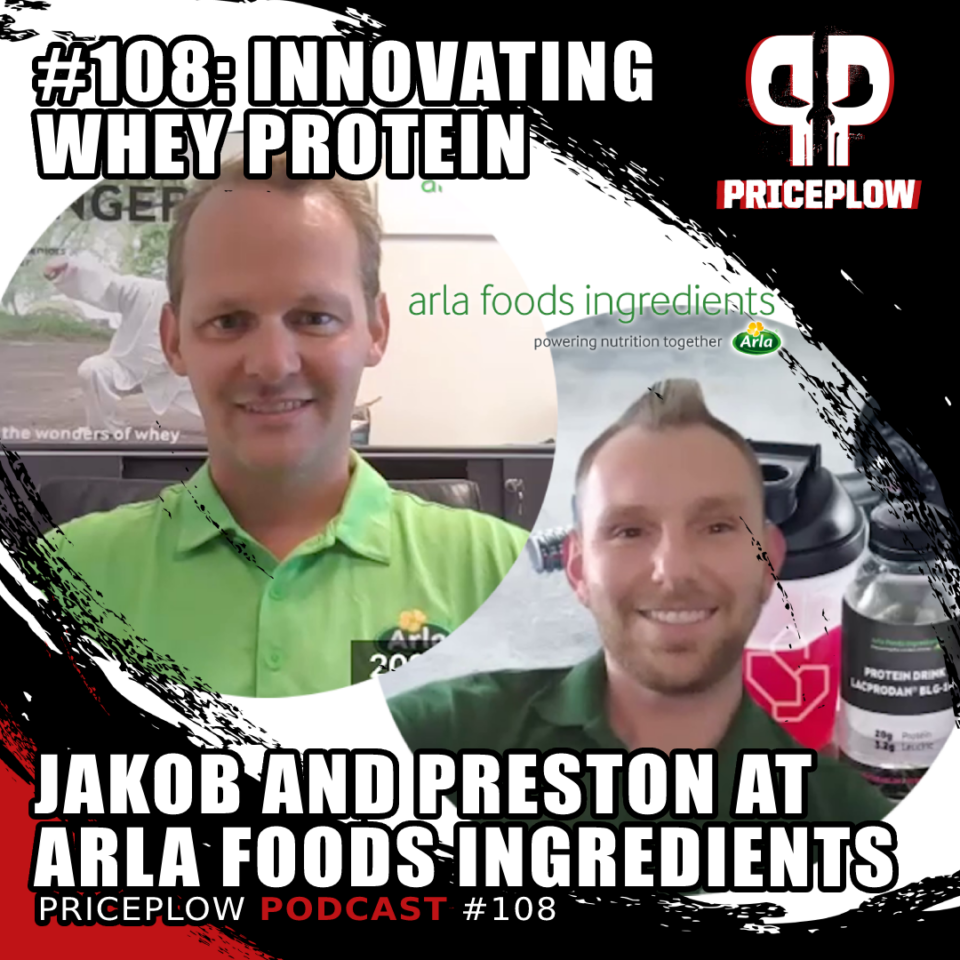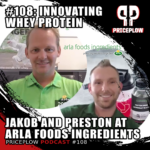 https://blog.priceplow.com/podcast/arla-foods-ingredients-whey-protein-108
Here on PricePlow, we're happy to eat some crow. We recently mentioned that there hasn't been much innovation in protein itself, and that most innovation has been coming in the add-on ingredients and protein enhancement technologies.
It turns out that we were wrong — there's plenty of protein innovation coming, especially in the field […]
Continue Reading →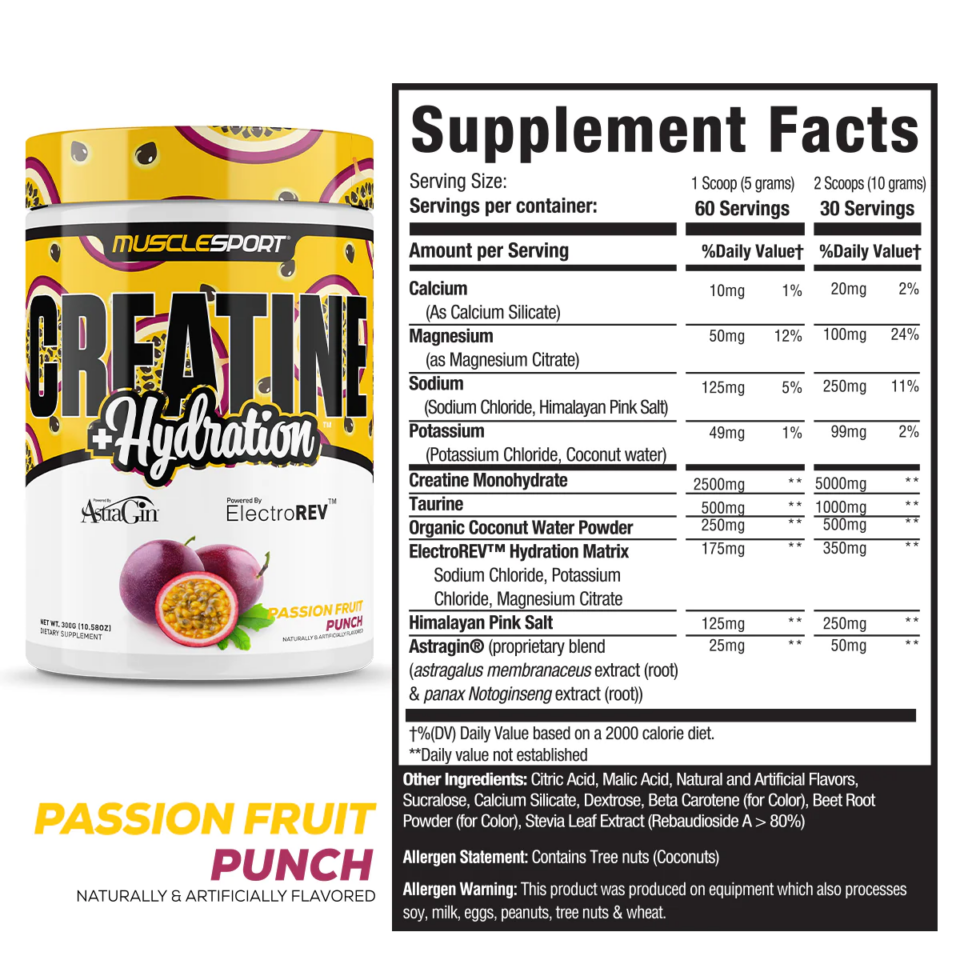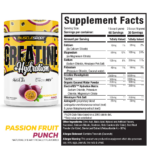 Headed by Jason Mancuso, Musclesport has made a name for themselves not only by virtue of their formulation, but even moreso for their creative flavors. In particular, we've had a lot of fun with their Summer Scoops series of Lean Whey flavors, with Apple Pie a La Mode, Toasted Almond, Ice Cream […]
Continue Reading →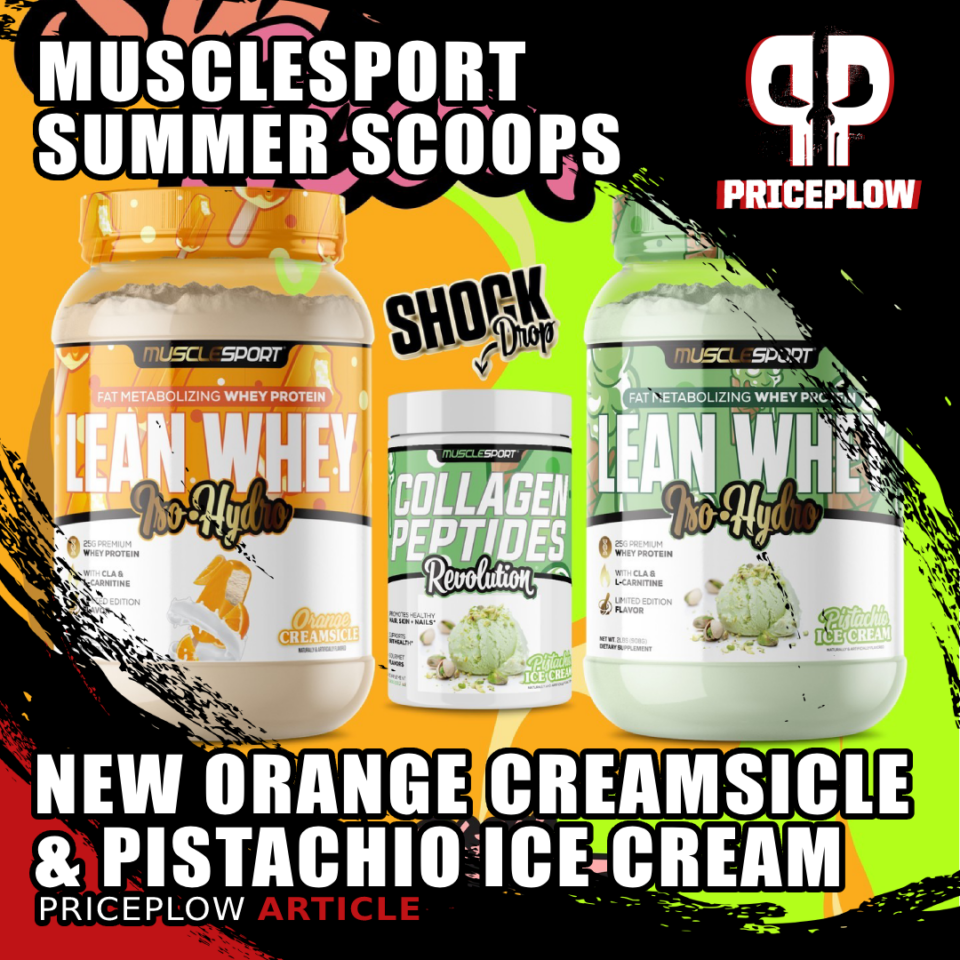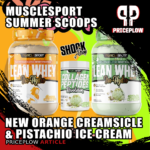 Summer Scoops time continues for Musclesport, the brand led by Jason Mancuso, aka the "Supp Chef", who's been living up to his name and far more with an insane slew of new flavors.
We recently covered a Root Beer Float flavor of Lean Whey (their flagship protein) for Father's Day, a Toasted Almond[…]
Continue Reading →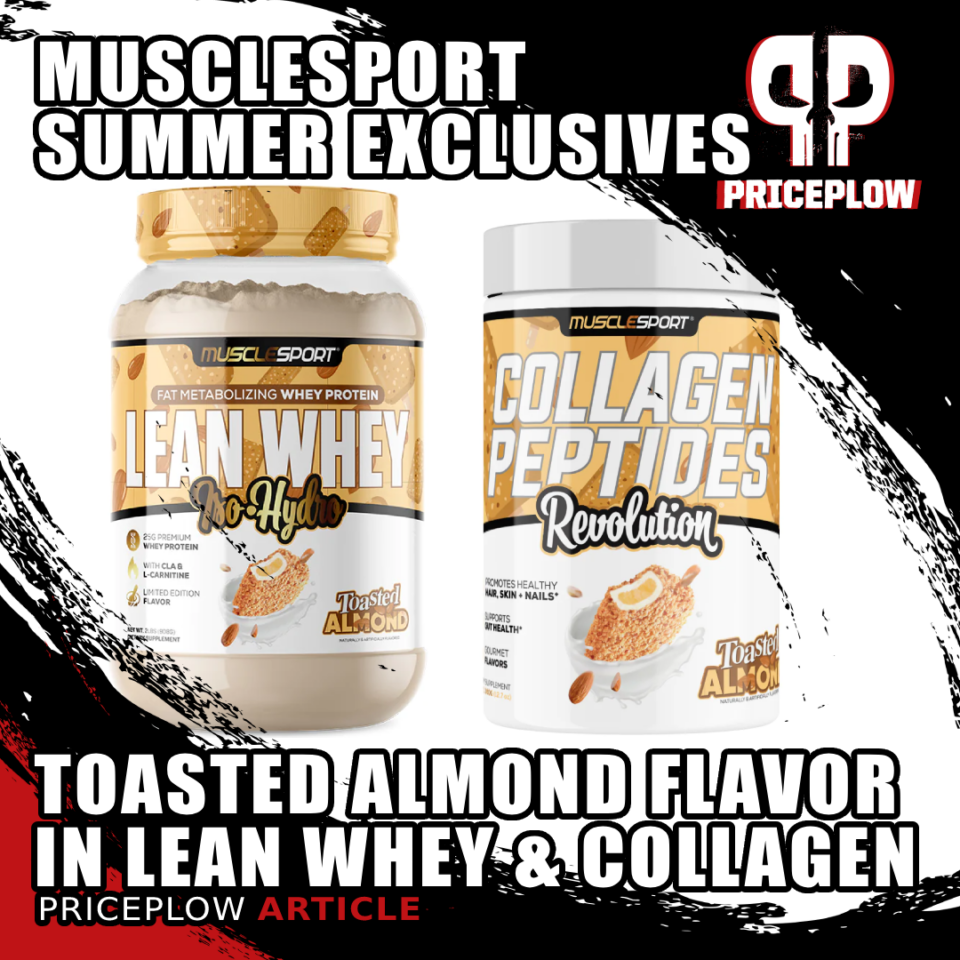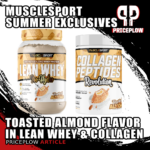 It's easy to underestimate the importance of flavors in the athletic supplement industry. For years now, MuscleSport has been setting themselves a cut above the rest when it comes to the arcane art of flavoring. We recently covered the release of a Root Beer Float flavor of their excellently-formulated Lean Whey protein powder, but MuscleSport […]
Continue Reading →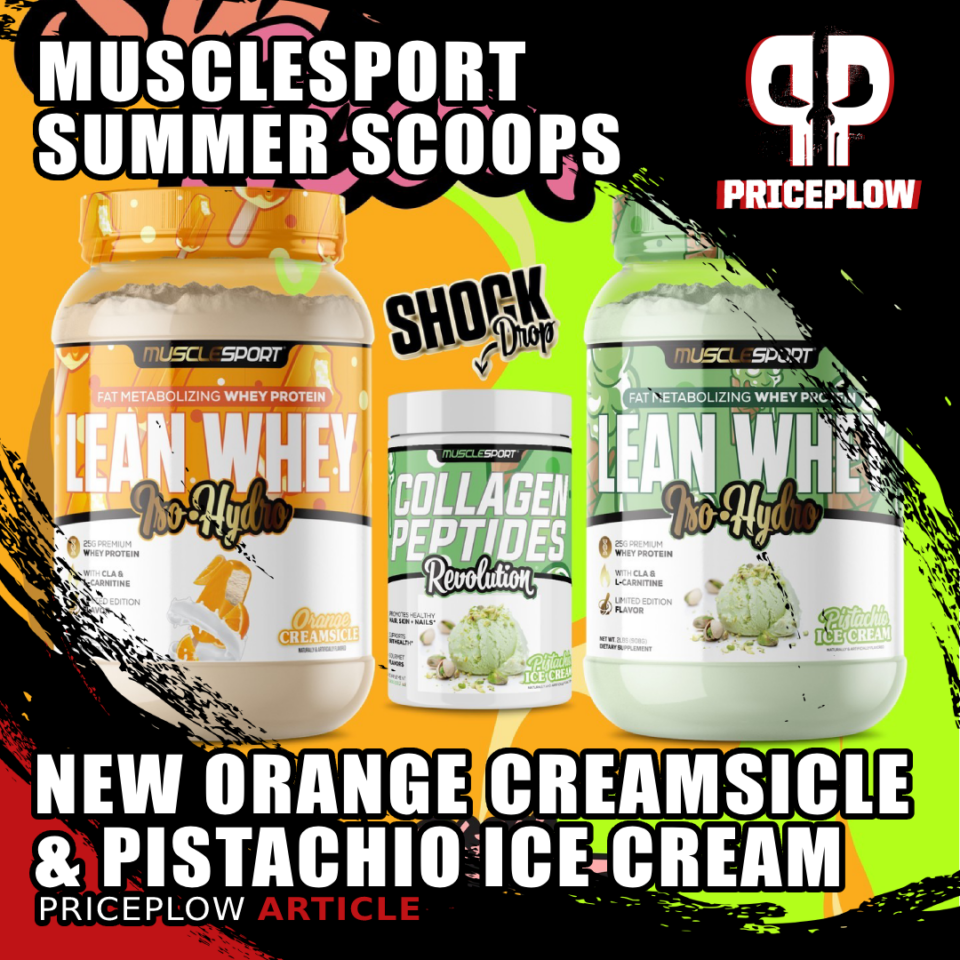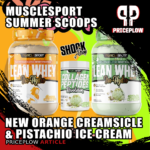 Musclesport's Lean Whey has been an industry standard in the protein supplement market since 2013. Far from being a run-of-the-mill 100% whey protein offering, Lean Whey is a showcase of Musclesport's attention to detail. Crafted to create the best environment for absorption and utilization, Lean Whey puts function first.
Of course, Musclesport has […]
Continue Reading →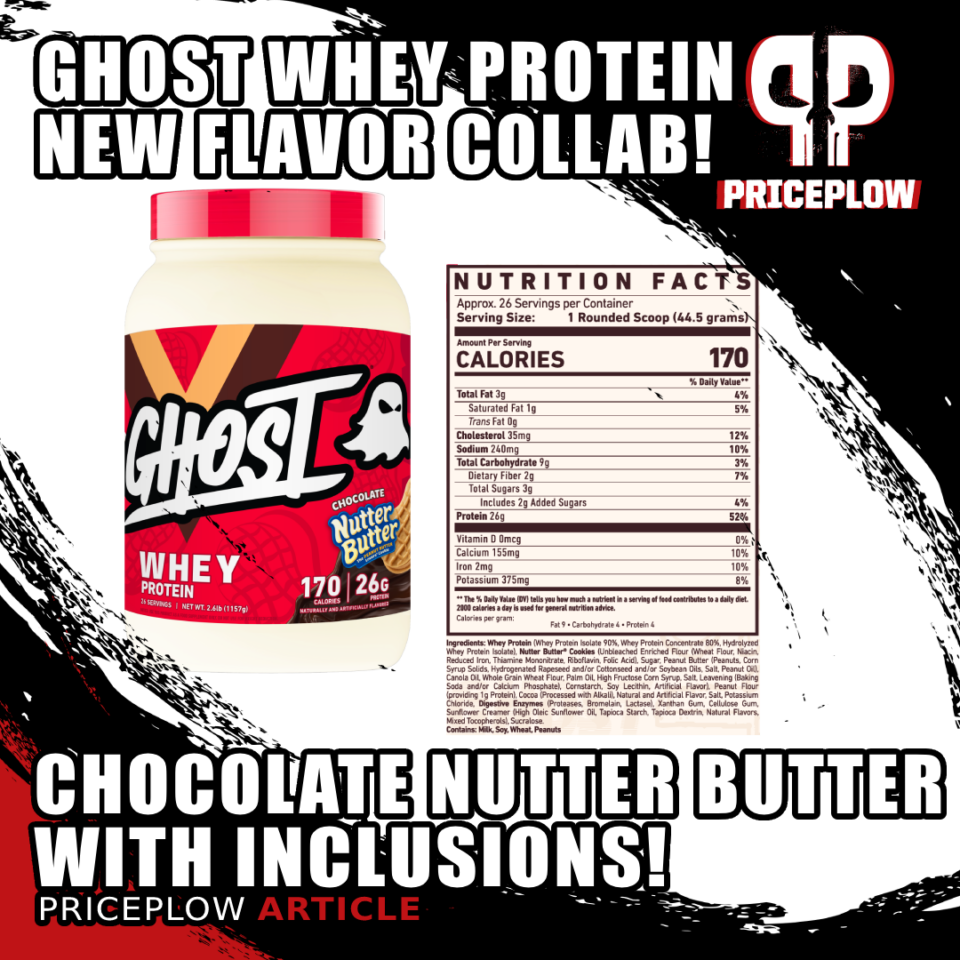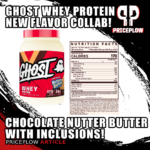 It seems like just yesterday we were talking about the GHOST x BUBBLICIOUS collab for Ghost Lifestyle's 7th birthday, with new flavors coming to Gamer, Legend All Out, and Energy. With no signs of slowing down, we already have another new collab launching today, June 12th, 2023:
Ghost is teaming up with their friends over […]
Continue Reading →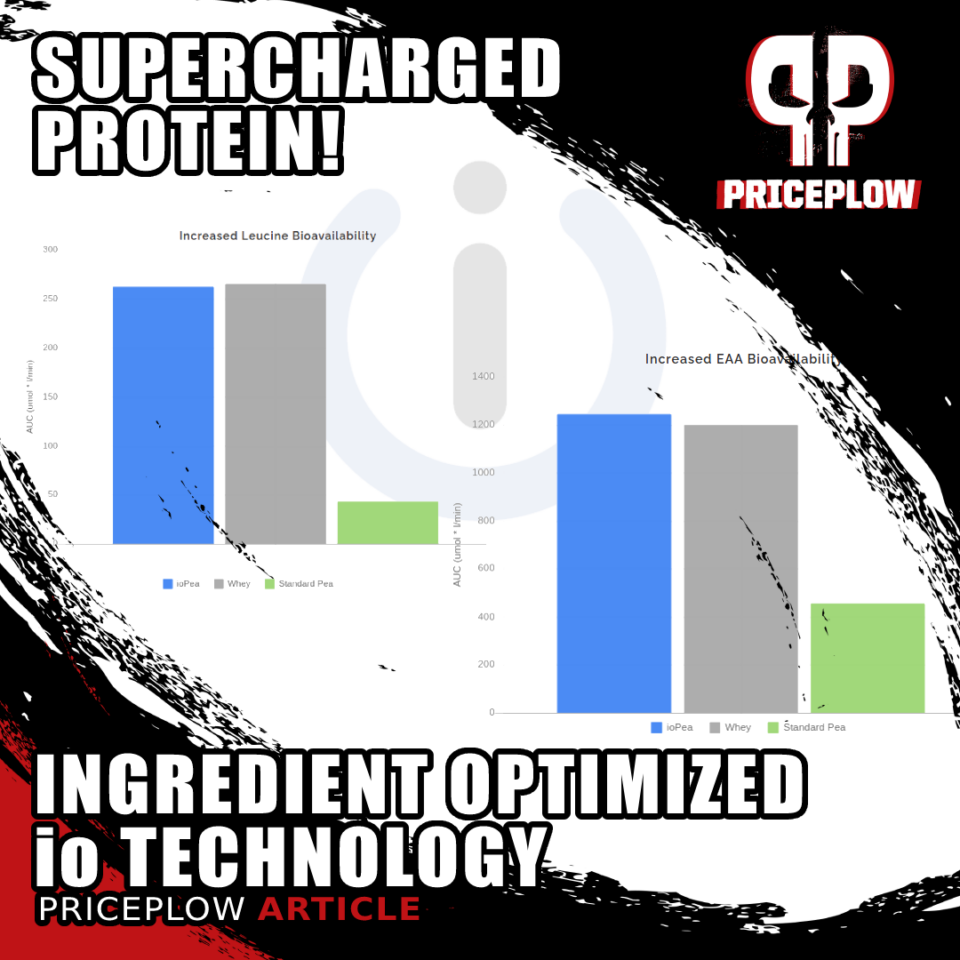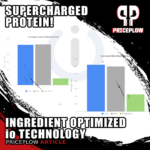 In December of 2022, Ingredient Optimized (io) announced a partnership with Austin, TX supplement contract manufacturer Nutrabound Labs to bring their new ioCollagen™ technology to the market.[1] Nutrabound's leadership sent us the following video if io Technology in action, permitting us to share it on social media:
View this post on Instagram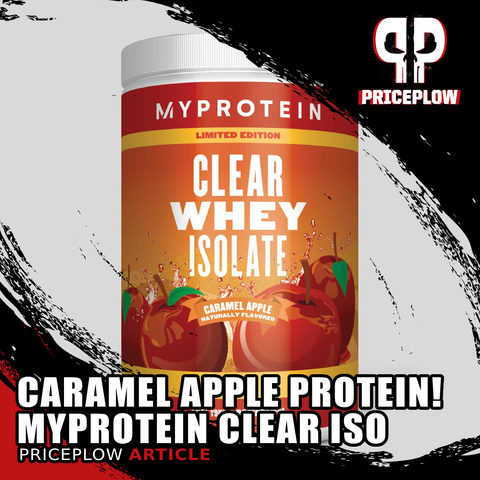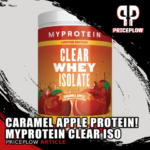 It's that time of the… month… again! Myprotein has yet another wildly unique Clear Whey Isolate flavor. Unlike the recent Jelly Belly Clear Whey Isolate collab, this one's not with a candy company, it's with tradition:
Clear Whey Isolate
Caramel Apple
Flavor
You've probably never had a protein powder like this! Myprotein's latest and […]
Continue Reading →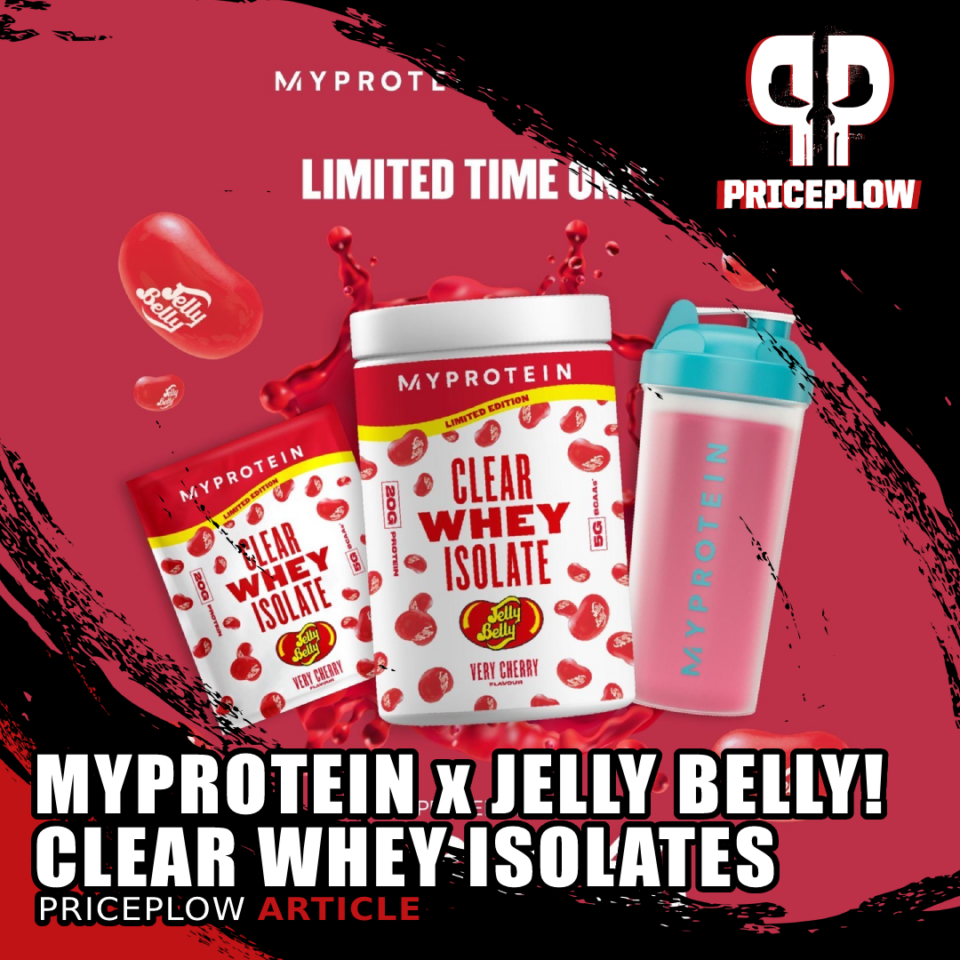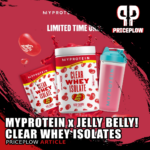 Myprotein has become a nutrition company synonymous with non-stop product launches and partnerships. We were excited when the massive international brand collaborated with World's Strongest Man Eddie Hall (for an All-in-One Protein and an amped up Eddie Hall Pre-Workout), and the Mike and Ike Clear Whey Isolate and Pre-Workout series has been phenomenal.
But […]
Continue Reading →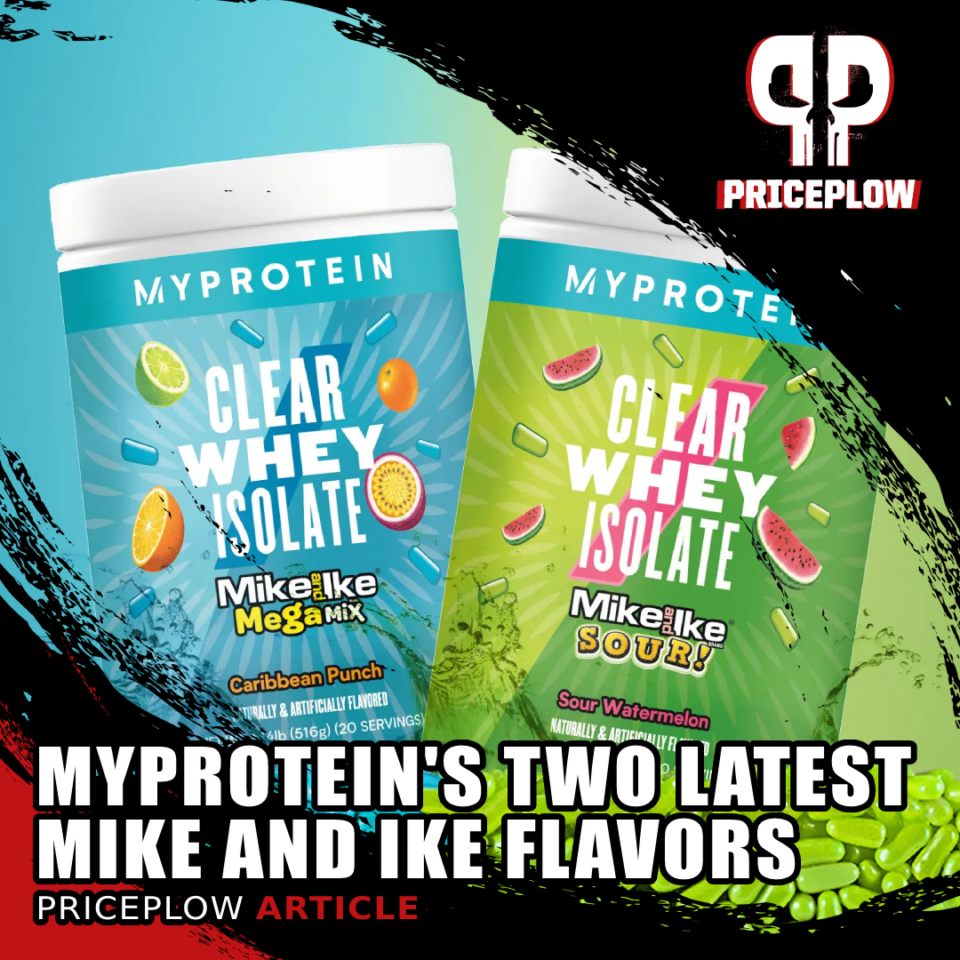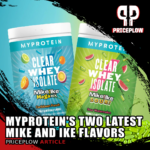 Myprotein is keeping the collab release cadence going strong – alongside a monstrously-dosed post-workout collab with Eddie Hall's All-in-One Protein, the supplement behemoth is getting back to their favorite product – Clear Whey Isolate – re-igniting another major collaboration with two flavors.
New Myprotein
Mike and Ike
Clear Whey Isolate Flavors!
In May of […]
Continue Reading →