Dicaffeine Malate

(Tag Archives)
Subscribe to PricePlow's Newsletter and Dicaffeine Malate Alerts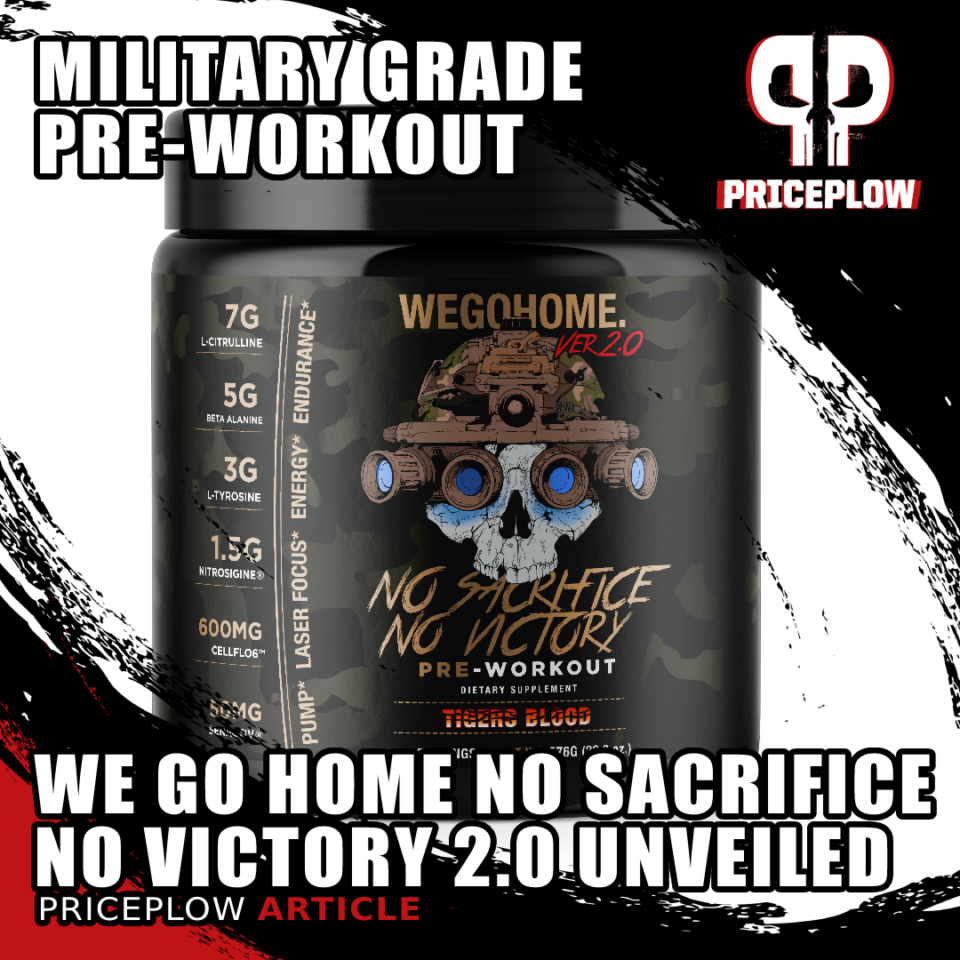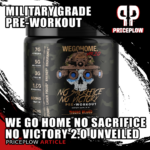 We all have a new brand we've got our eye on, and we think we've hit the jackpot with this one. We Go Home is an action-packed supplement company founded by Trung Nguyen, an extraordinarily talented US Army Ranger who deployed twice to Iraq and worked as a SWAT officer in the Chicago Police Department.[…]
Continue Reading →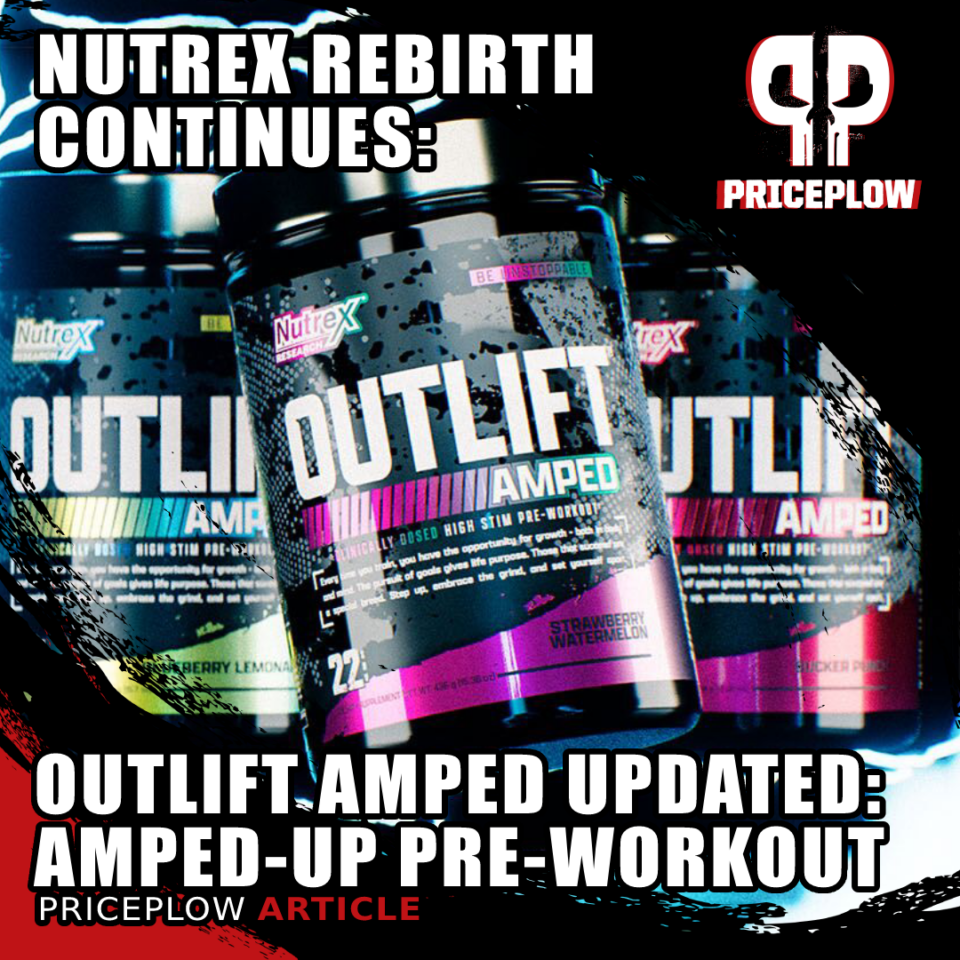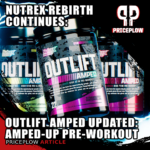 Hot off the heels of the epic launch of Outlift Burn, the Nutrex Research Rebirth under the tutleage of Chris Waldrum, we have more coming from the resuring brand:
Nutrex Outlift
Amped
Updated!
Outlift Amped is the higher-energy, higher-stim pre-workout supplement from Nutrex that takes the Outlift platform to a whole new level. […]
Continue Reading →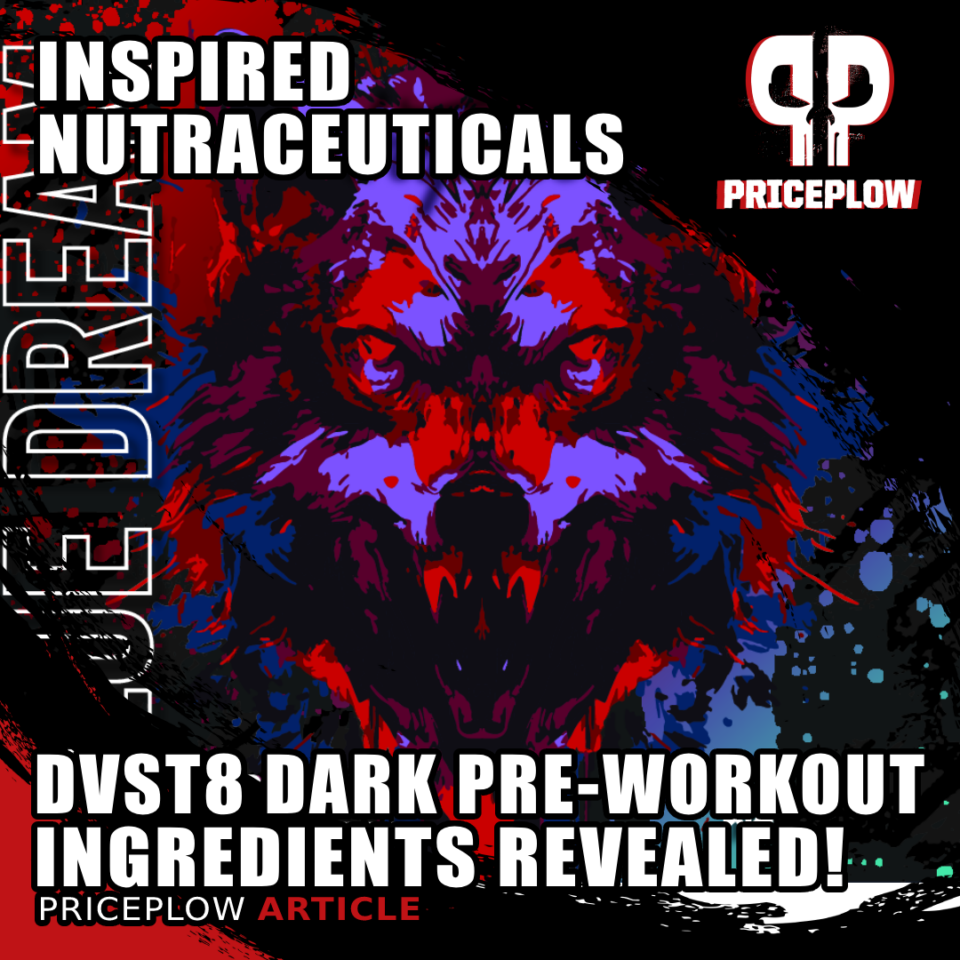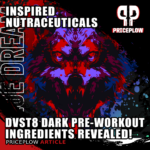 You might want to make the world a better place, a safer place, a place where goodness reigns supreme, but…
As famed psychologist and cultural critic Jordan Peterson points out, a good man is not a harmless man. Rather, a good man is a dangerous man who has his dangerous side under voluntary control.
This […]
Continue Reading →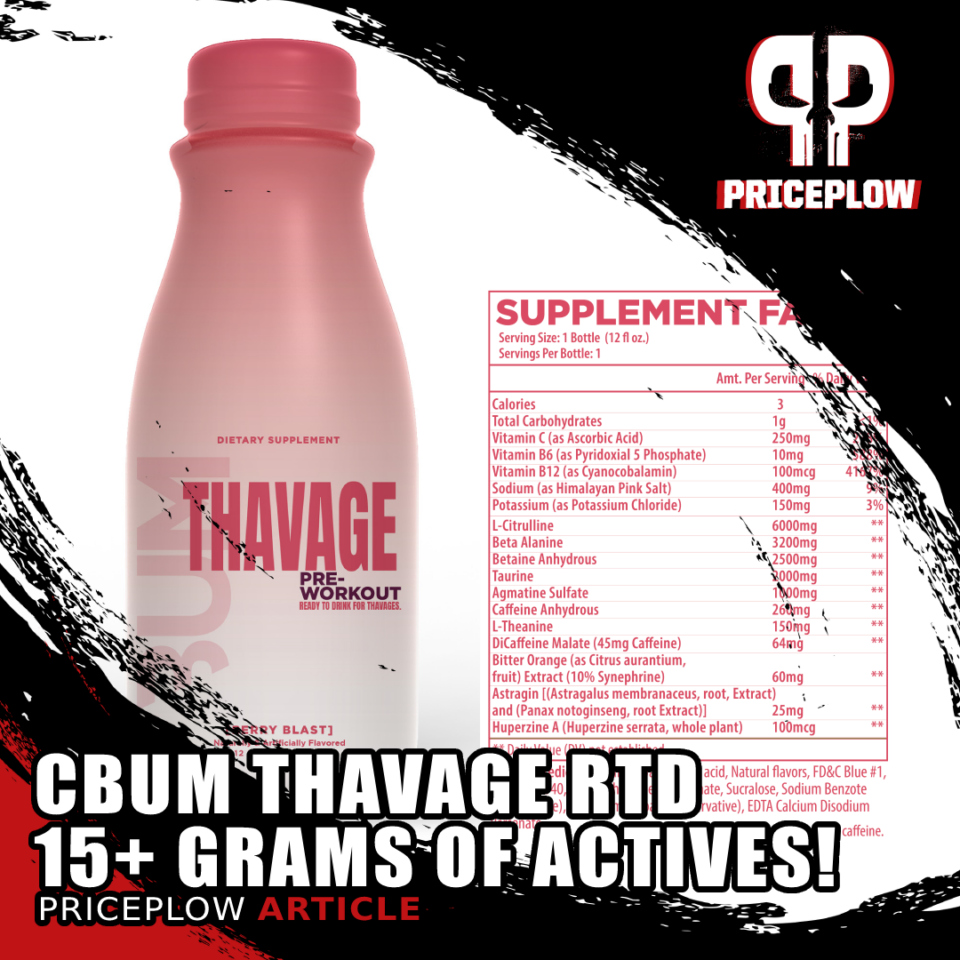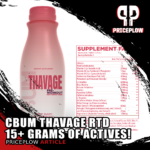 You have not seen an RTD (ready-to-drink) pre-workout supplement like this one.
When Chris Bumstead joined Raw Nutrition and launched his CBum line, one of his first actions was to release the Thavage Pre-Workout Supplement. It's had a couple of tweaks (all updated in the article linked above), but has inarguably remained one of […]
Continue Reading →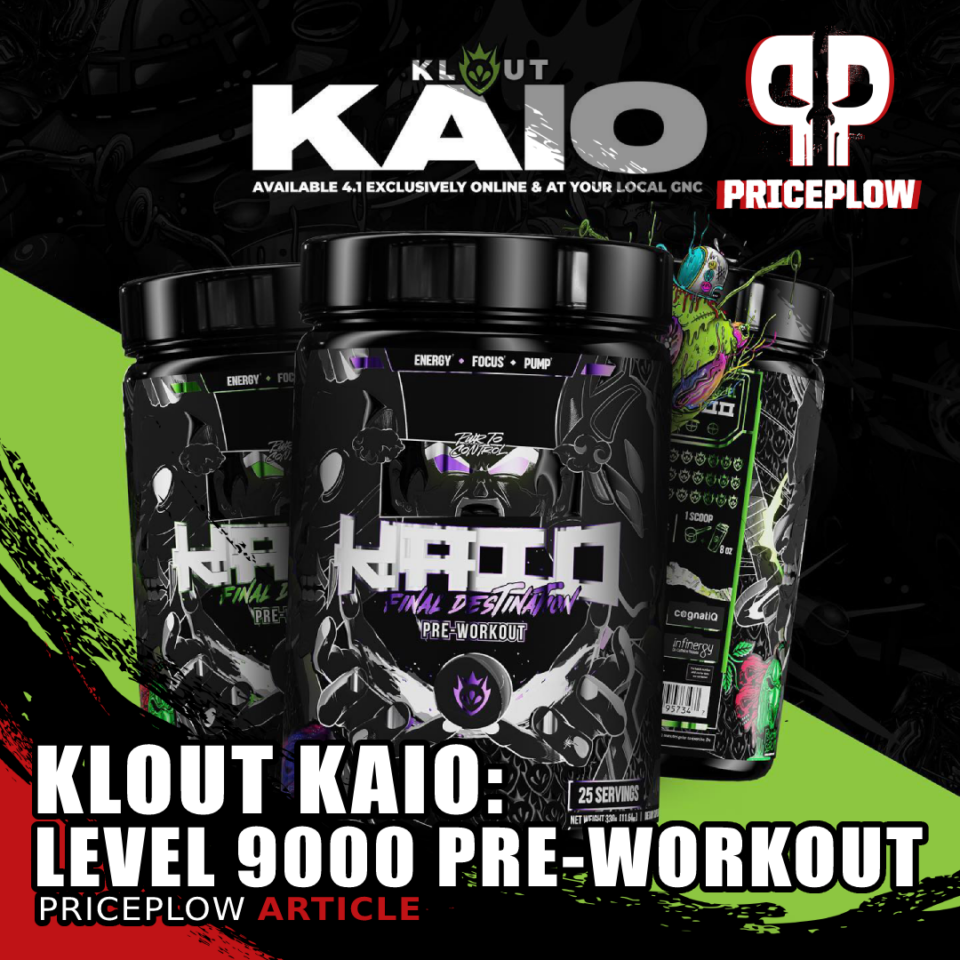 Klout has officially stormed the gates of the supplement industry, with a frenzy of supplement releases that can only be called an onslaught. PricePlow's brand to watch in 2023 is on a tear for their sophomore season, and up until now, they haven't even released their biggest and most aggressive label!
The big reveal […]
Continue Reading →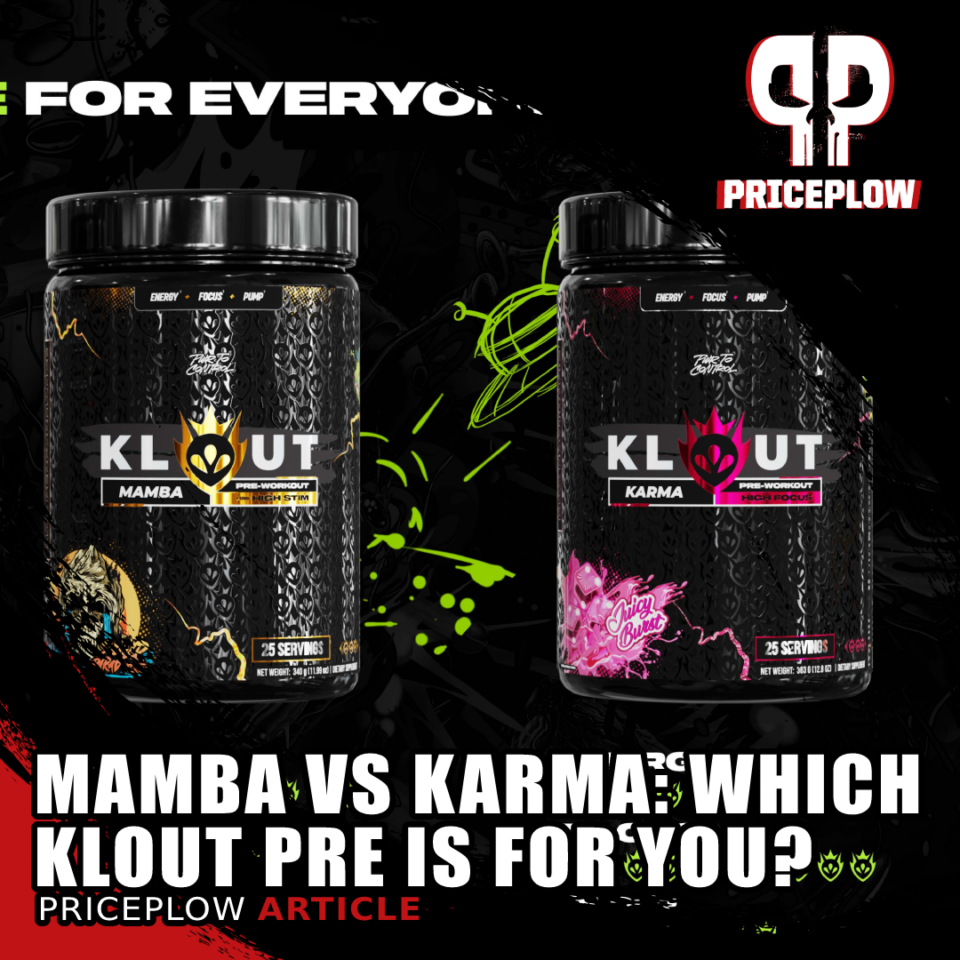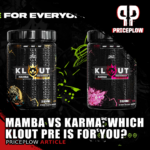 Last week, we were excited to introduce readers to the onslaught of new supplements coming in early 2023 from Klout, the young brand dubbed our "Brand to Watch for 2023". We then covered the labels of their new PWR Burn (fat burner), Aminos, and PWR Off (sleep aid) formulas.
Today, we get […]
Continue Reading →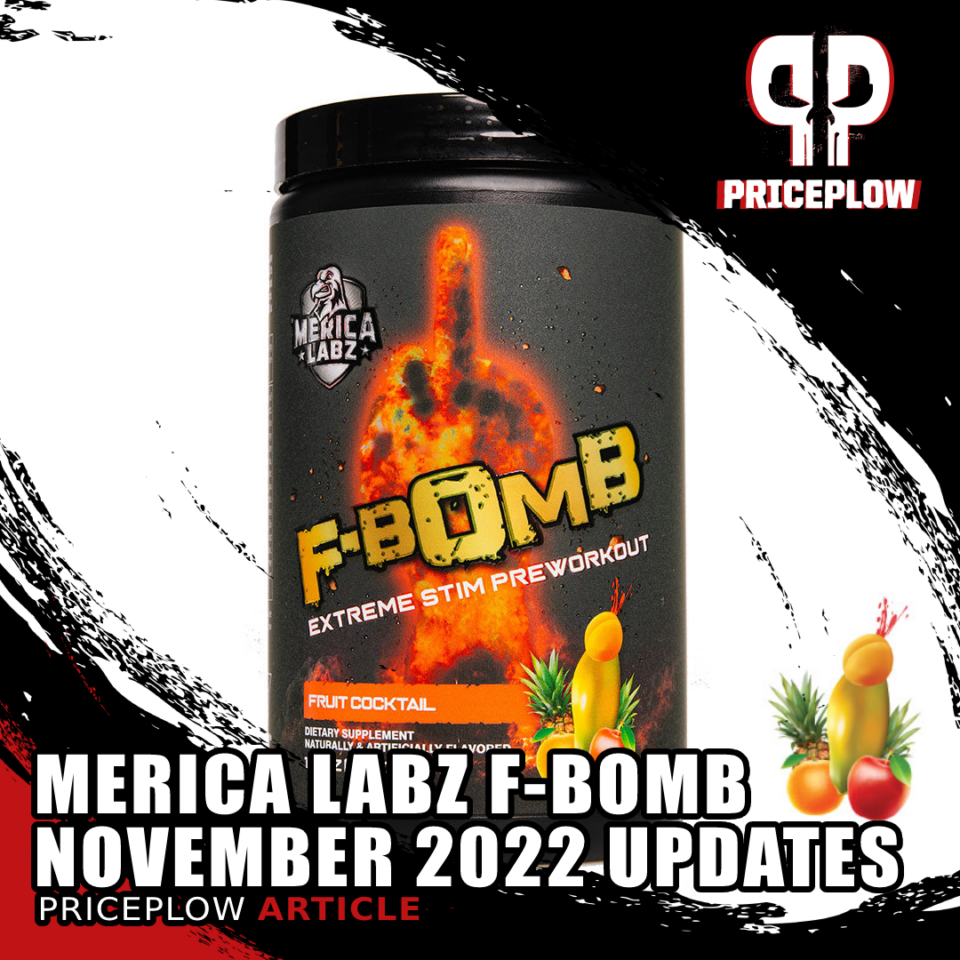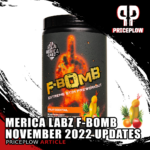 We love the guys at 'Merica Labz for doing everything American style – that means going big and pushing the boundaries of convention in the best tradition of American ingenuity.
To celebrate Black Friday 2022, they've really outdone themselves with an updated version of F-BOMB, an absolute monster of a stimulant-based workout whose […]
Continue Reading →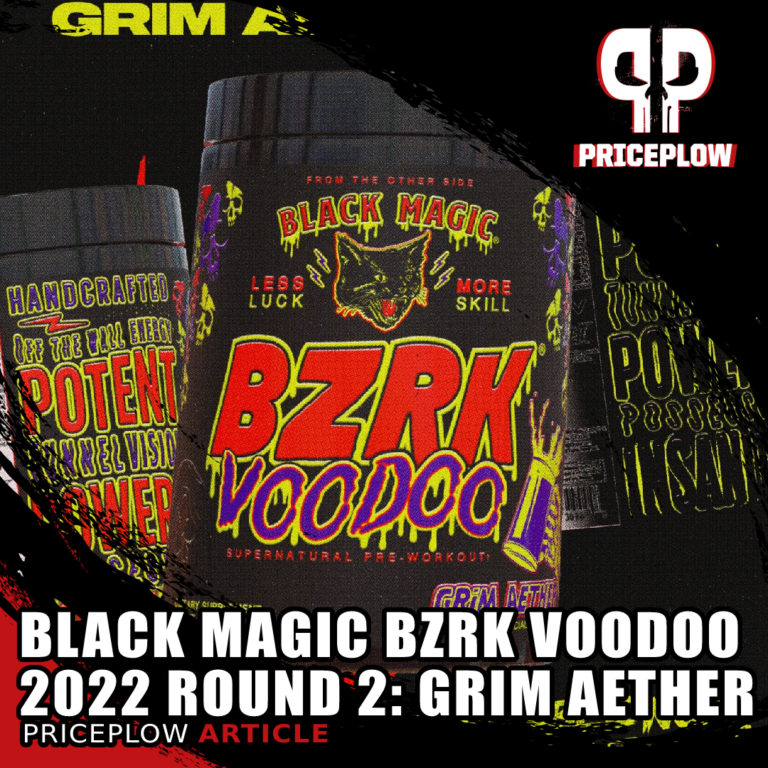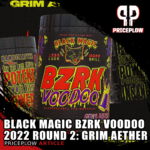 The new Fall 2022 BZRK Voodoo flavor is out —
Grim Aether
— with some slight changes to the previous Mad Sour Melons release. This article is now updated with the changes.
We warned you that Black Magic Supply was hitting it hard in 2022… and now, here's our proof: a Limited Edition BZRK VOODOO […]
Continue Reading →