Chris Bumstead

(Tag Archives)
Subscribe to PricePlow's Newsletter and Chris Bumstead Alerts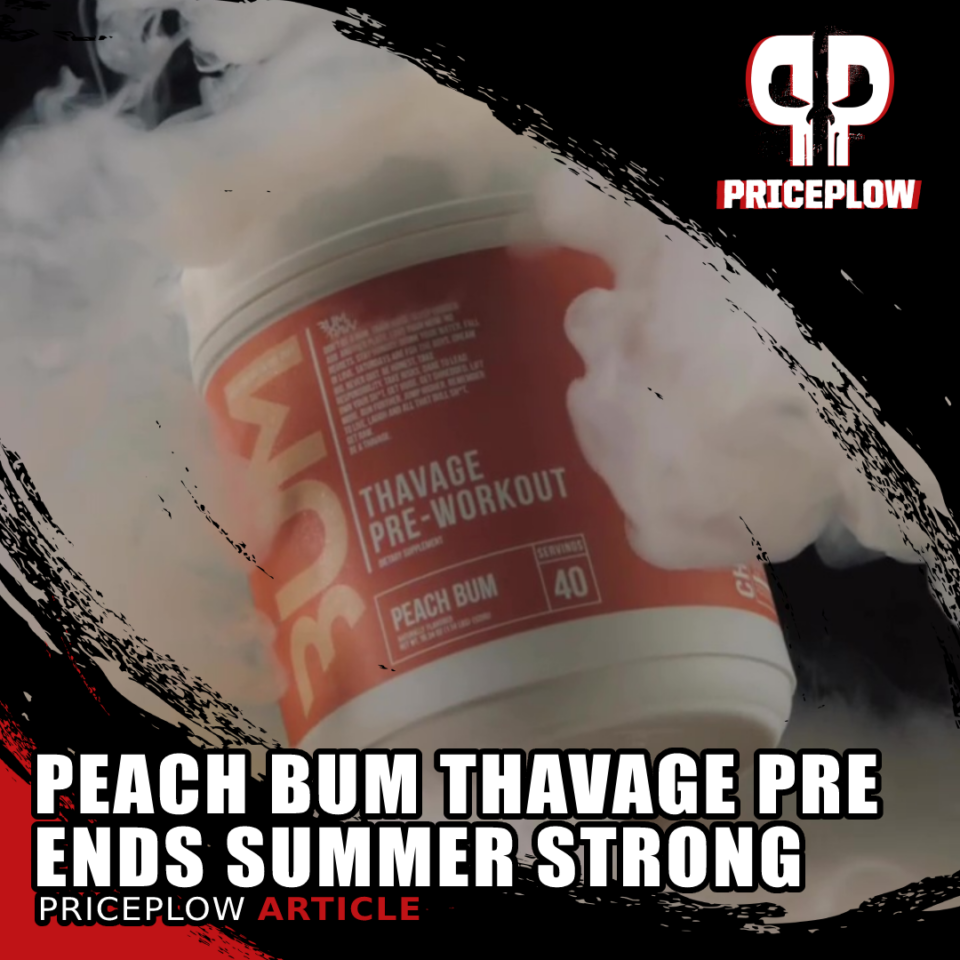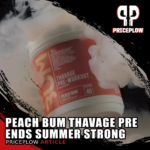 Chris Bumstead is back with another flavor of his insanely hot CBUM Thavage Pre-Workout Supplement. As part of a massive product and apparel drop, Raw Nutrition is keeping the Thavages stocked and loaded up.
At the end of August 2022, where end-of-year goals are now in sight, there's simply no time to be a […]
Continue Reading →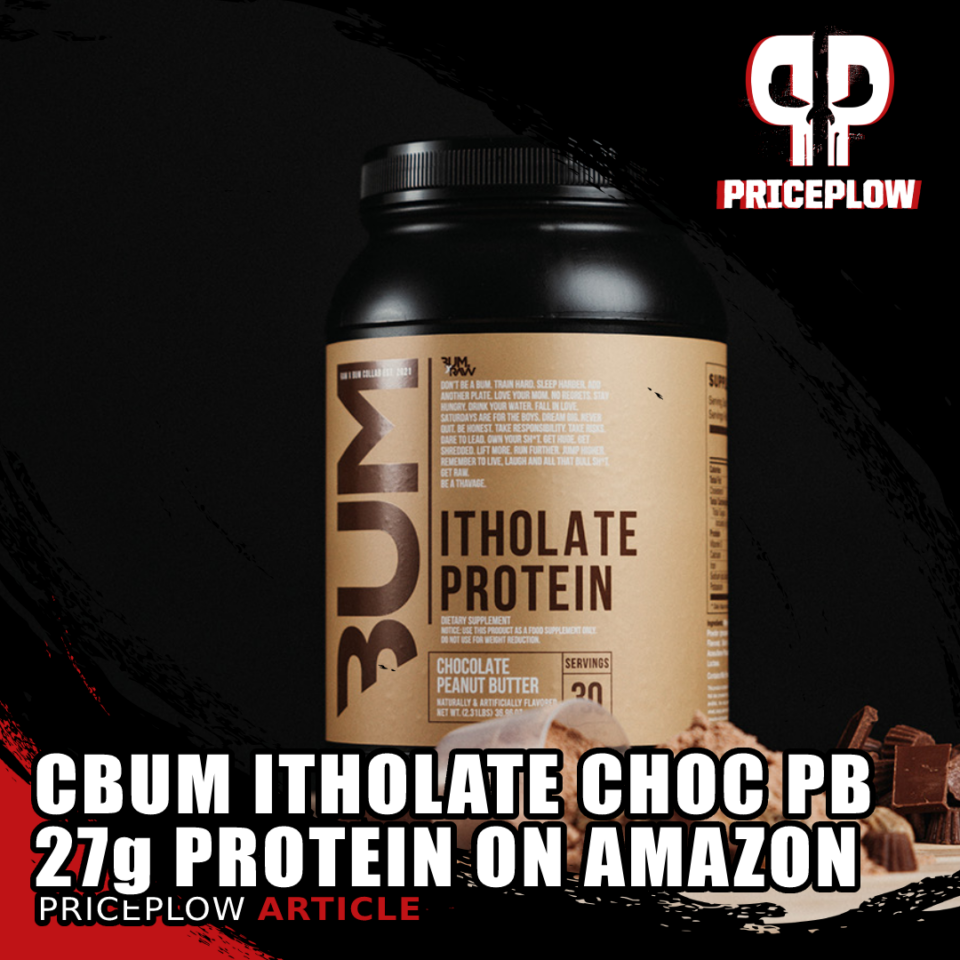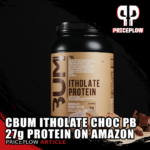 Alongside the recent Thavage Pre-Workout RTD release, Chris Bumstead and the team at Raw Nutrition have also put out a new flavor of their CBUM Itholate whey protein isolate powder – chocolate peanut butter! It's pretty thick for a pure isolate, too.
In our Episode #052 interview with Chris Bumstead on the PricePlow Podcast, […]
Continue Reading →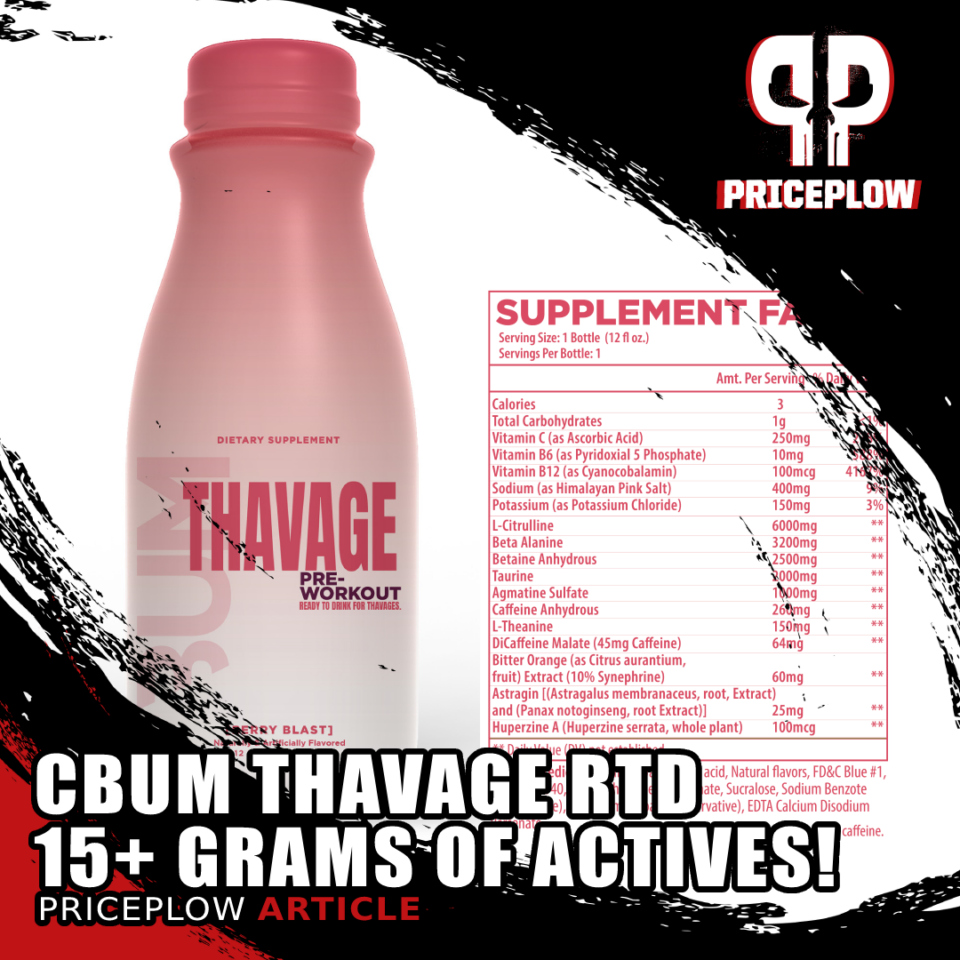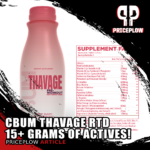 Trust us on this one — you have not seen an RTD (ready-to-drink) pre-workout supplement like this one.
When Chris Bumstead joined Raw Nutrition and launched his CBum line, one of his first actions was to release the Thavage Pre-Workout Supplement. It's had a couple of tweaks (all updated in the article linked above), […]
Continue Reading →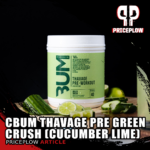 Last October, for PricePlow Podcast #052, we sat down with the Raw Nutrition team to discuss their partnership with Mr. Olympia winner Chris Bumstead.
If you didn't catch that episode of the podcast, or just need a refresher, check it out here:
Chris Bumstead Joins Raw Nutrition Ownership Team, Launches Product Line | #052[…]
Continue Reading →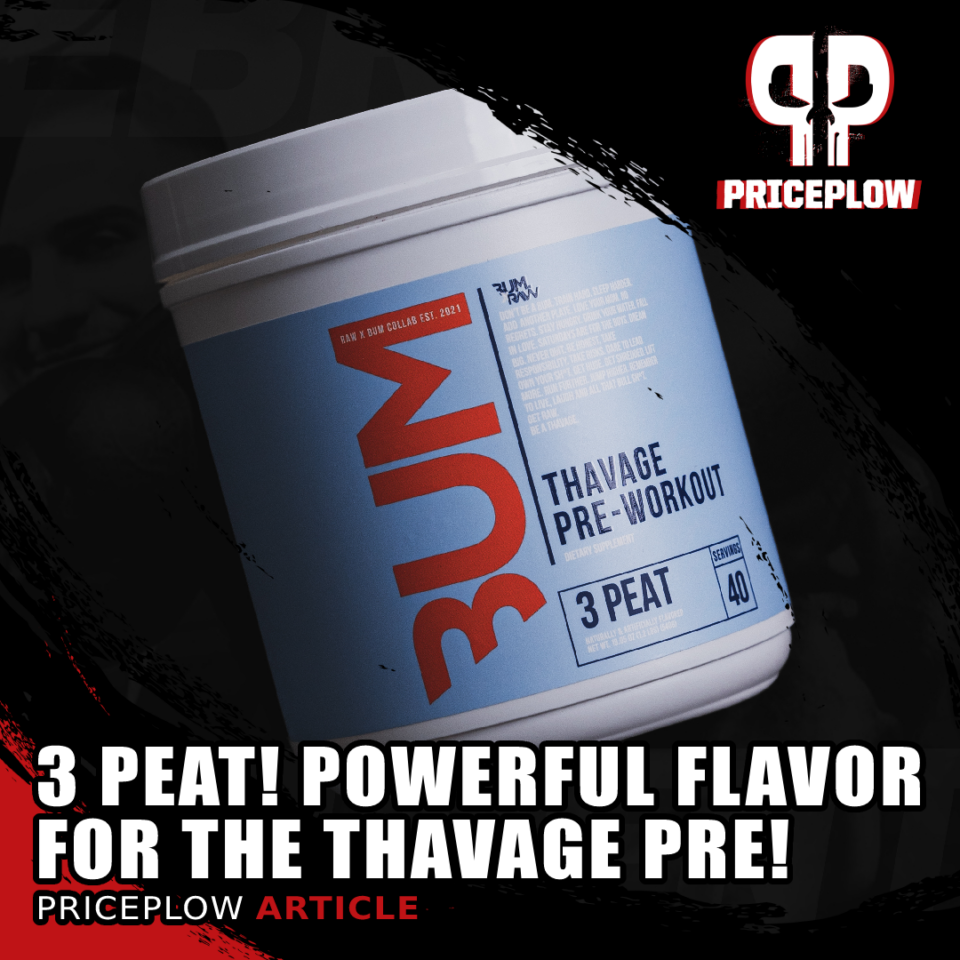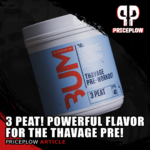 Update:
As many expected, a
4 Peat
flavor is now available to celebrate CBum's 4th straight victory! It uses the same flavor system as 3 Peat described below.
You could say that things have been looking up for Chris Bumstead. The three-time Classic Physique Mr. Olympia not only became a Raw Nutrition equity partner alongside […]
Continue Reading →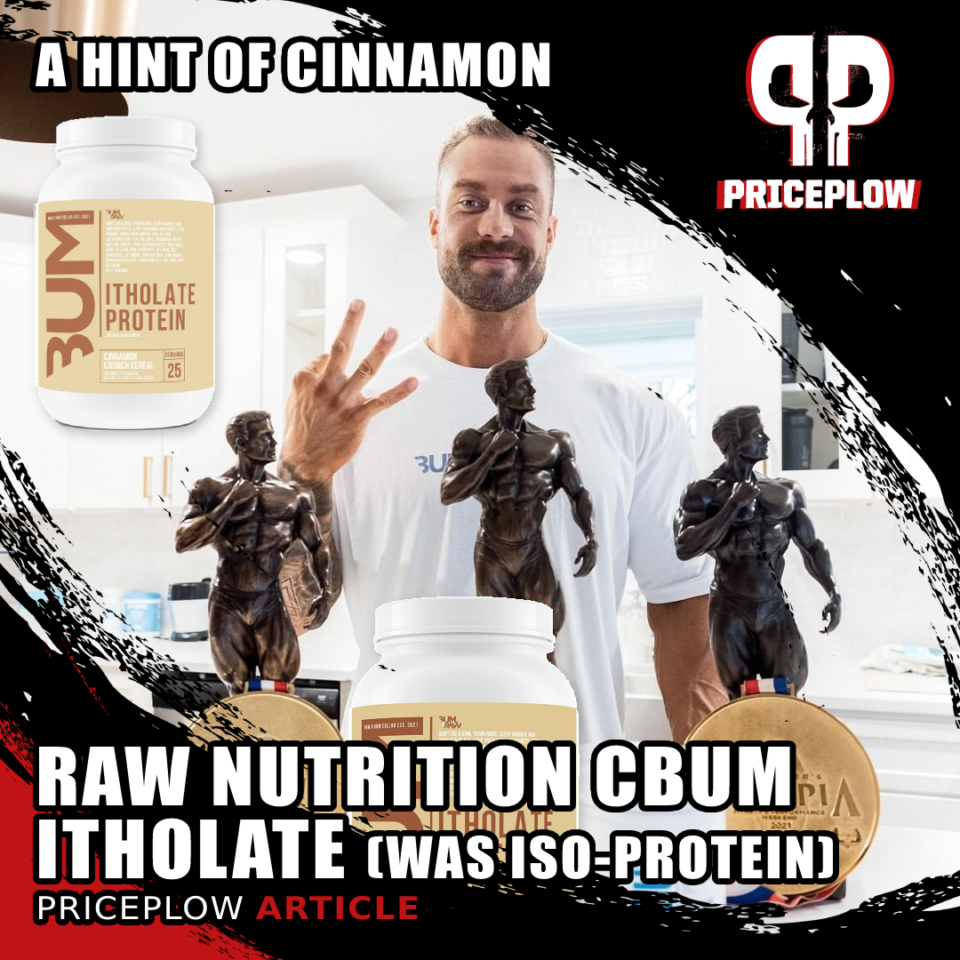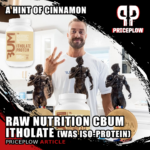 Nowadays, Chris "Cbum" Bumstead, a professional bodybuilder hailing from Ottawa, Canada, is a guy who needs no introduction. He is the reigning Mr. Olympia, having won the iconic bodybuilding competition in 2019, 2020, and 2021.
Not one to rest on his laurels, Chris has ventured into the nutritional supplement market with his own line of […]
Continue Reading →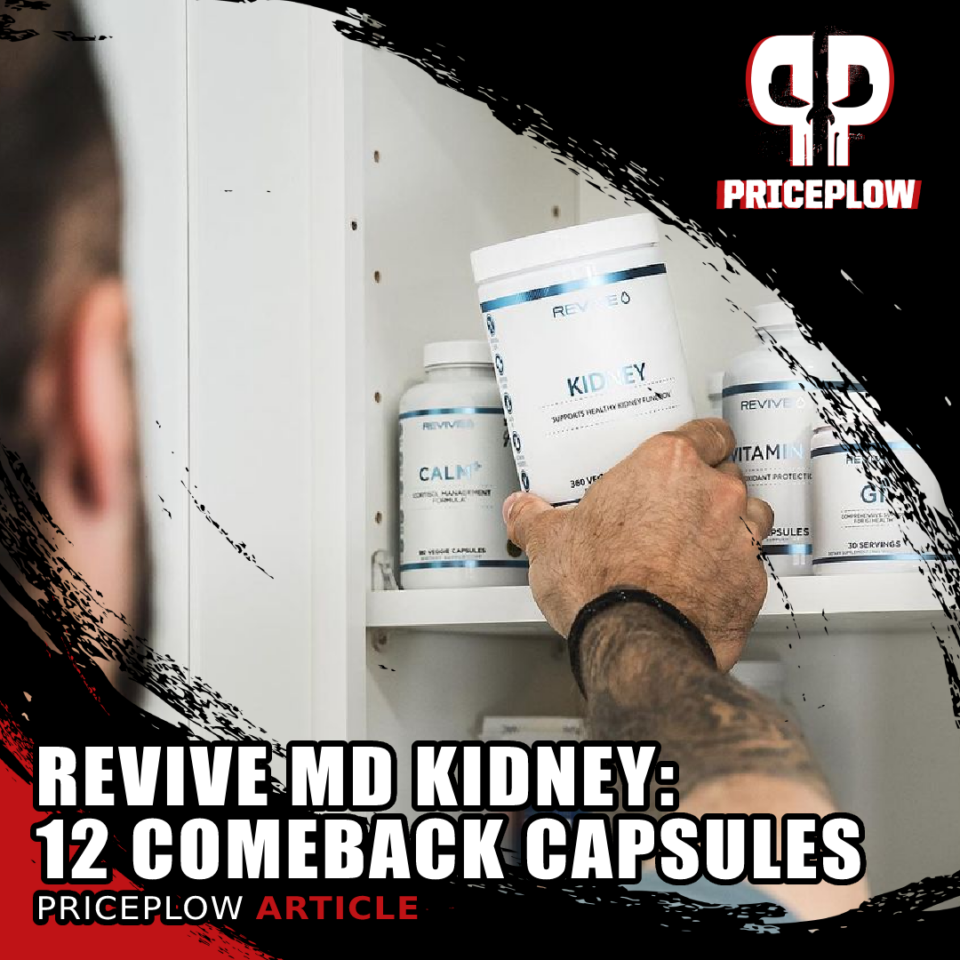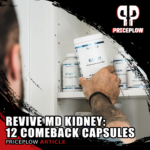 Launched by Matt Jansen and Dr. Domenic Iacovone — two highly-respected businessmen in the health and fitness industry — Revive MD has blown the doors down on the sports nutrition industry with health-based formulations that go well beyond what anyone has done anywhere in the industry.
While some brands were attempting to fit formulas into […]
Continue Reading →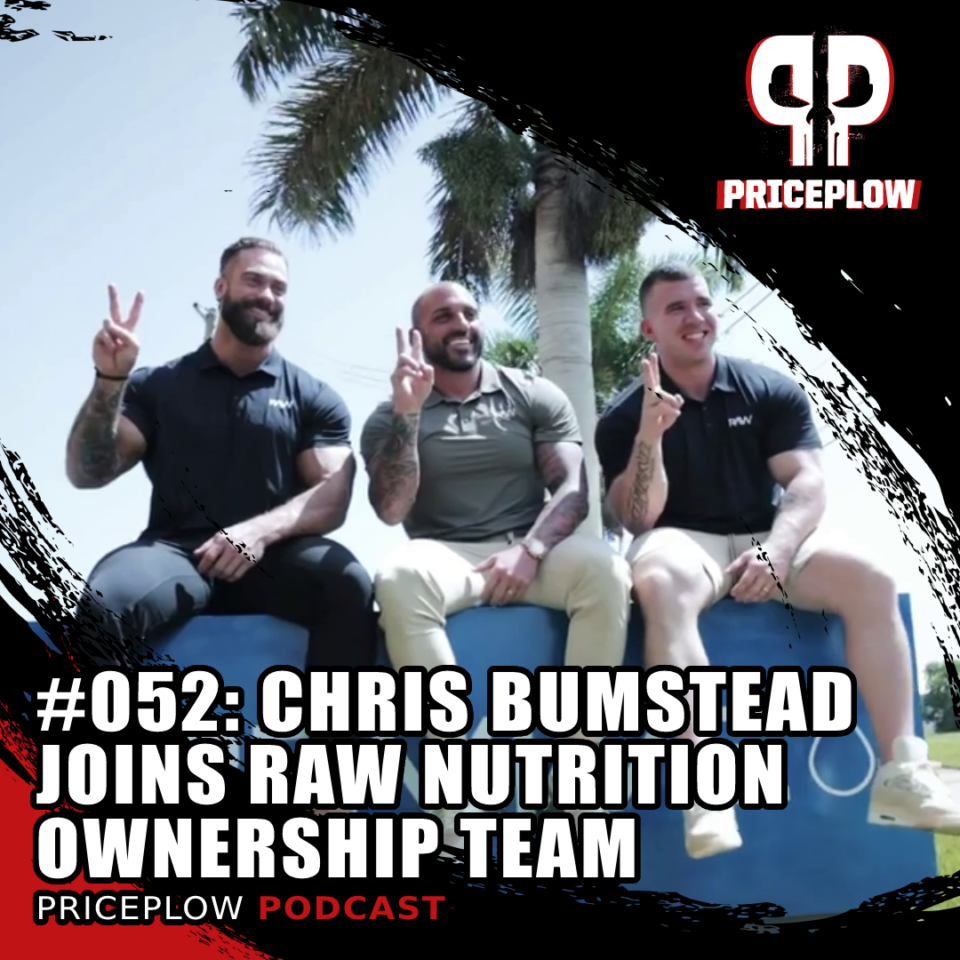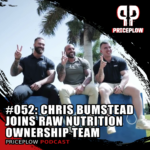 On September 13, 2021, Raw Nutrition announced that they added a new partner to their ownership team — the 2019 and 2020 Classic Physique Mr. Olympia himself, Chris Bumstead!
Chris had already been a sponsored athlete on the Revive MD team, and we covered his story (and his love for Revive MD Kidney) in […]
Continue Reading →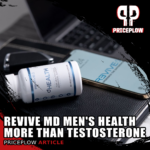 Revive MD has been one of the most promising and intelligent supplement brands to watch, given their incredibly well-formulated health-specific supplements. We've recently covered Revive MD's BRAIN+ daily focus enhancer, their GI+ gut health supplement, and many more listed on our Revive MD news page.
But now it's time to get back to the team's […]
Continue Reading →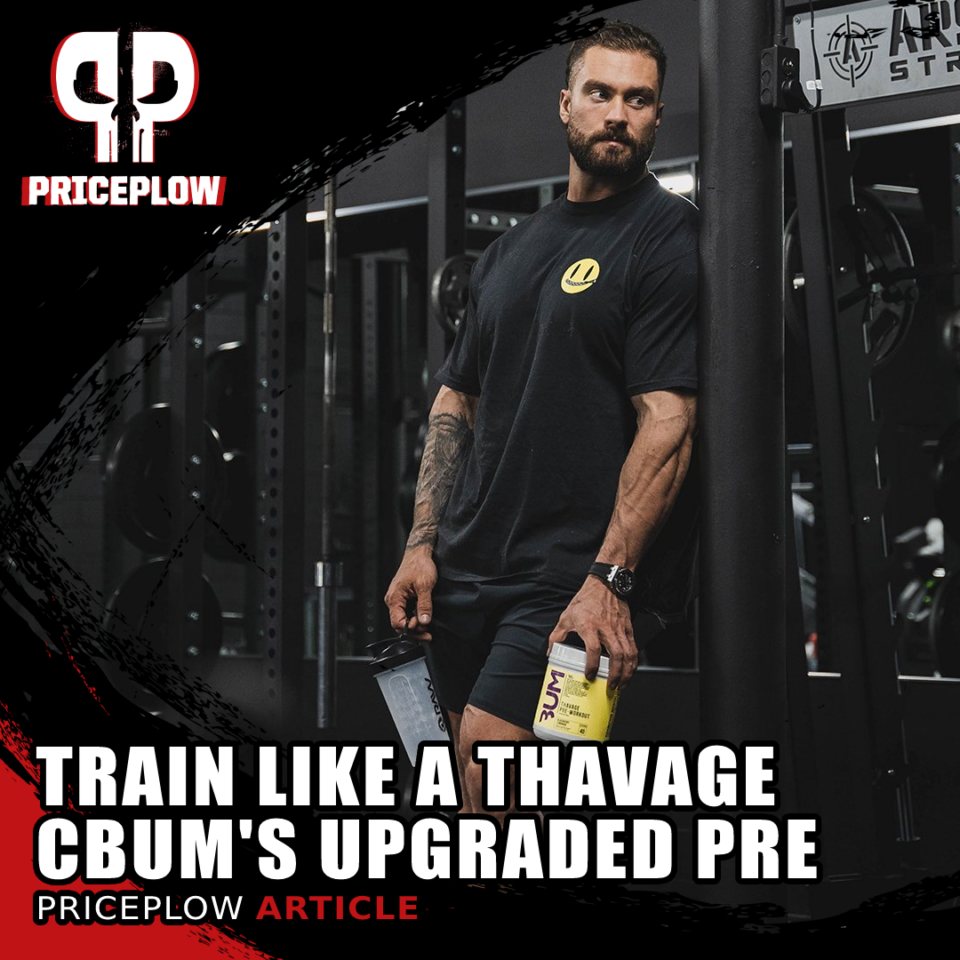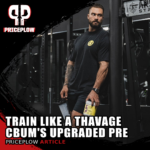 In Episode #052 of the PricePlow Podcast, we interviewed the leadership team at Raw Nutrition, which includes Matt Jansen, Dr. Domenic Iacovone, and their newest partner, Chris Bumstead. They detailed how Classic Physique Mr. Olympia was joining the team, and discussed the CBUM product line launch, which is starting with two products […]
Continue Reading →