On March 7, 2019, after a grand jury convened with charges of Conspiracy, Distribution of Controlled Substances, and Money Laundering, the United States District Court of Southern Florida unsealed an indictment against six individuals for actions committed between 2012 and 2016.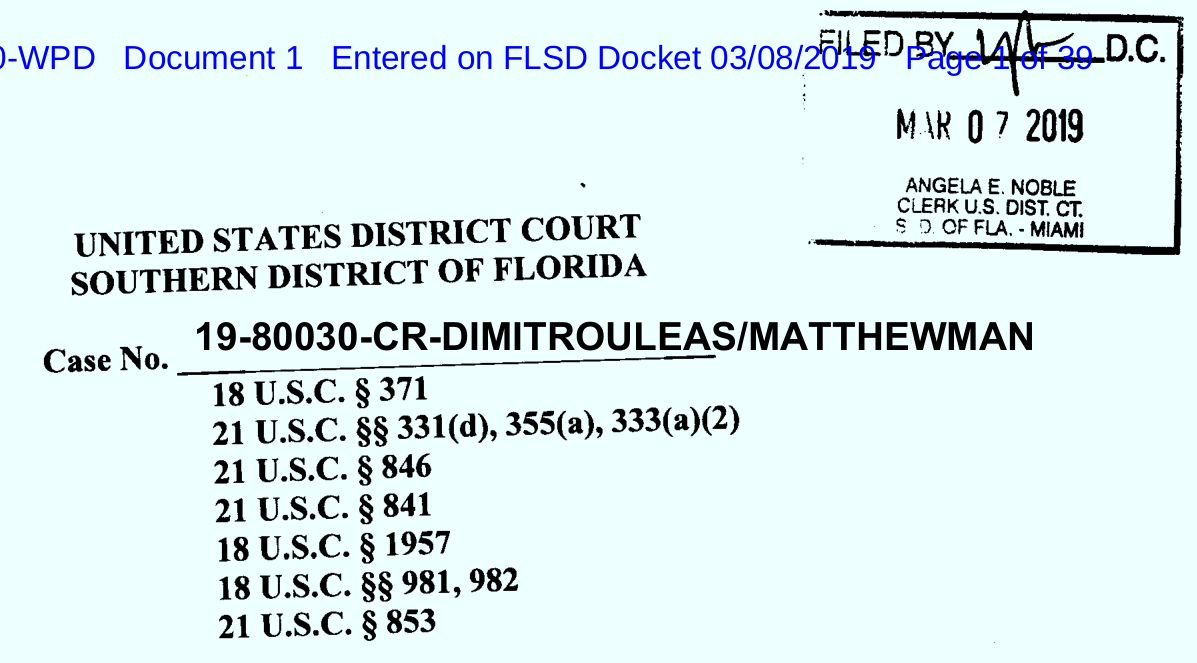 The charges, which were brought against Aaron Singerman, Robert DiMaggio, Anthony Ventrella, James Boccuzi, Phillip Braun, and David Winsaer, primarily stem from the sales of a steroid known as DMZ, but also include ingredients such as the SARM known as ostarine, the stimulant known as AMP Citrate, and even picamilon (an ingredient whose legality we still believe in, as it is a combination of two DSHEA-compliant ingredients, thus arguably making it DSHEA-compliant itself).
A noteworthy industry comment comes from Marc Lobliner:
Over 90,000 Sealed Indictments in the US?
Conspiracies have been floating across the political landscape regarding a storm of over 90,000 sealed indictments across the United States, with the most coming from the State of California (over 15,000 at time of publishing). We cannot be sure how many are related to this industry, but since we've now seen at least one, and there may be more on the way.
This story is developing. Until then, the indictment is linked above.