Whey Protein Isolate

(Tag Archives)

This is the PricePlow blog's whey isolate tag page.
To see all products in this category, see the PricePlow Whey Protein Isolate category
Check out the Best Whey Protein Isolate products on our protein buyer's guide. It lists what's best for lactose intolerant individuals.
Subscribe to PricePlow's Newsletter and Whey Protein Isolate Alerts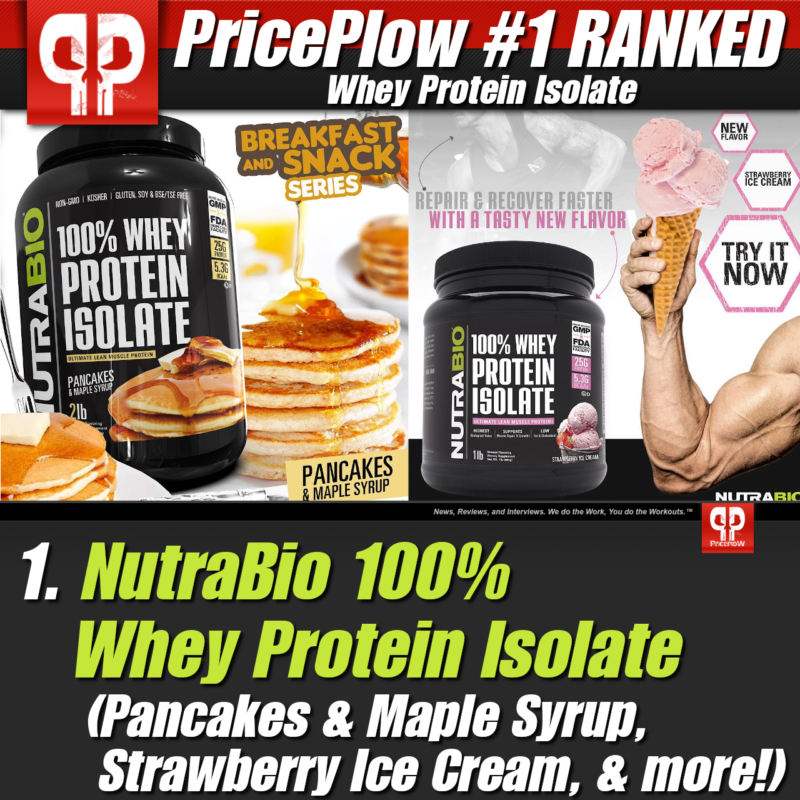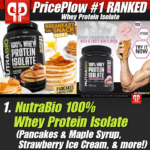 Finally! After tons of extensive tasting, testing, and analyzing, Team PricePlow is getting back to its "Best of" lists.
Current Version
This is v1.0 – Q2-2019. Last change: June 24, 2019. This document is not set in stone and will […]

Continue Reading →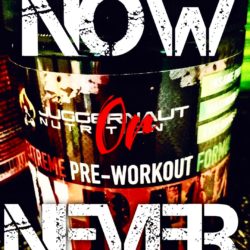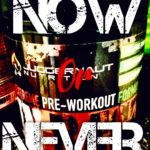 Strong athletes like strong supplements. And gym juggernauts love Juggernaut Nutrition.
Every epic brand has an epic story behind it. Most often, those stories revolve more around the people building the brand.
This one is a story of strength […]

Continue Reading →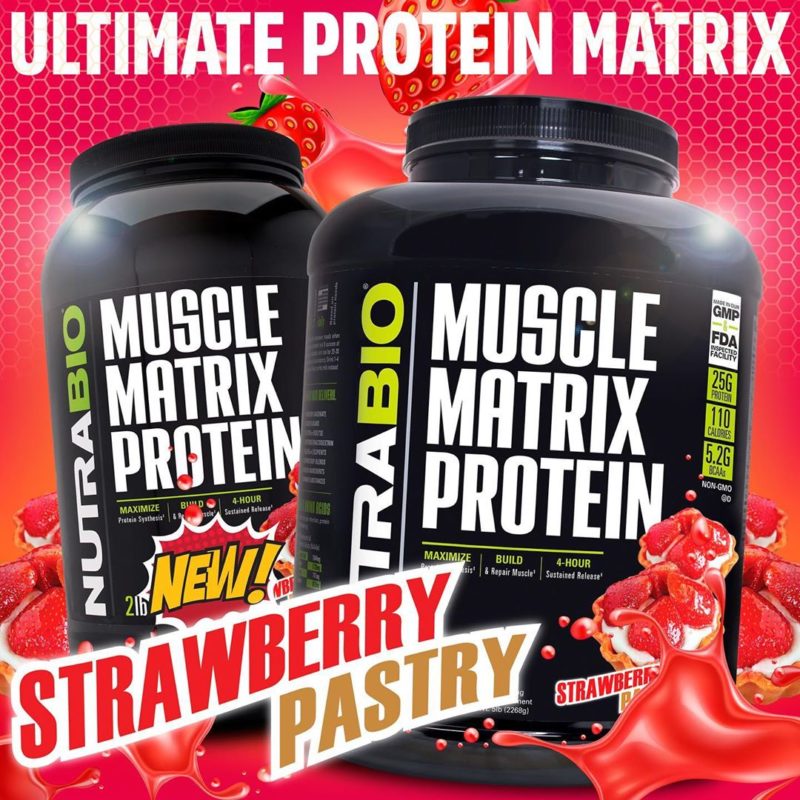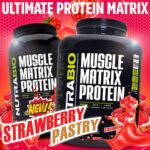 When on the topic of fully-disclosed protein blends, one of the first products to come to mind is NutraBio Muscle Matrix, which sports a simple yet very underrated blend of ~55% whey protein isolate and 45% micellar casein protein.[…]

Continue Reading →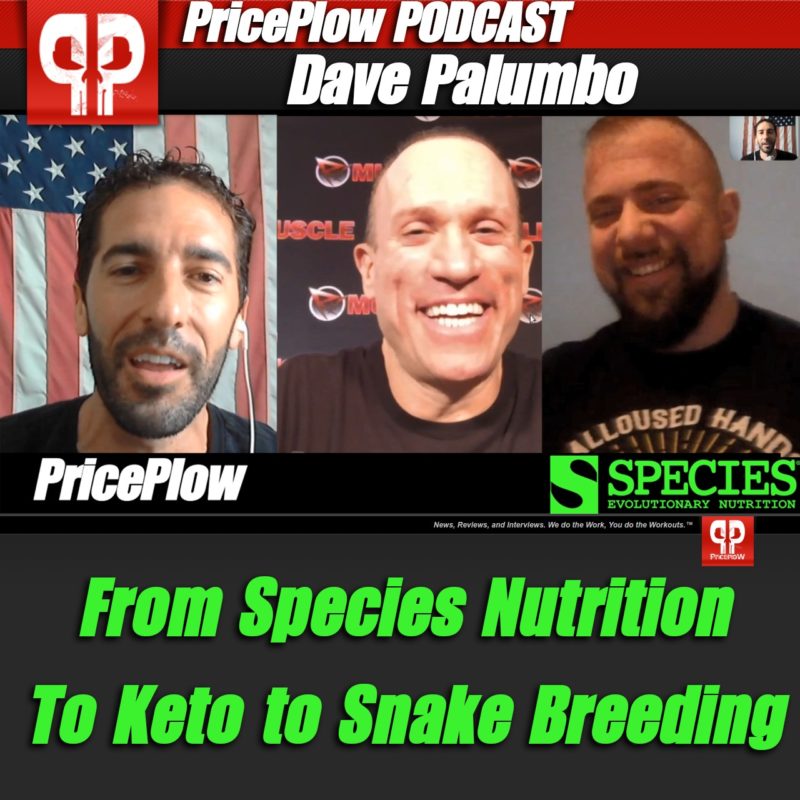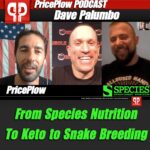 We were lucky enough to have the legendary Dave Palumbo of RX Muscle, Species Nutrition, and Muscle Serpents University join us for thirty minutes to introduce himself to the channel and focus on his well-known supplement company, Species […]

Continue Reading →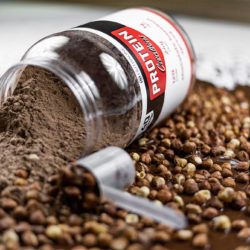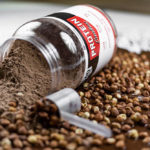 If there is one thing we certainly love over here at PricePlow, it's seeing new and delicious flavors for protein powder. Nothing is worse than cracking open the same bland tub of whey day after day until you can't even […]

Continue Reading →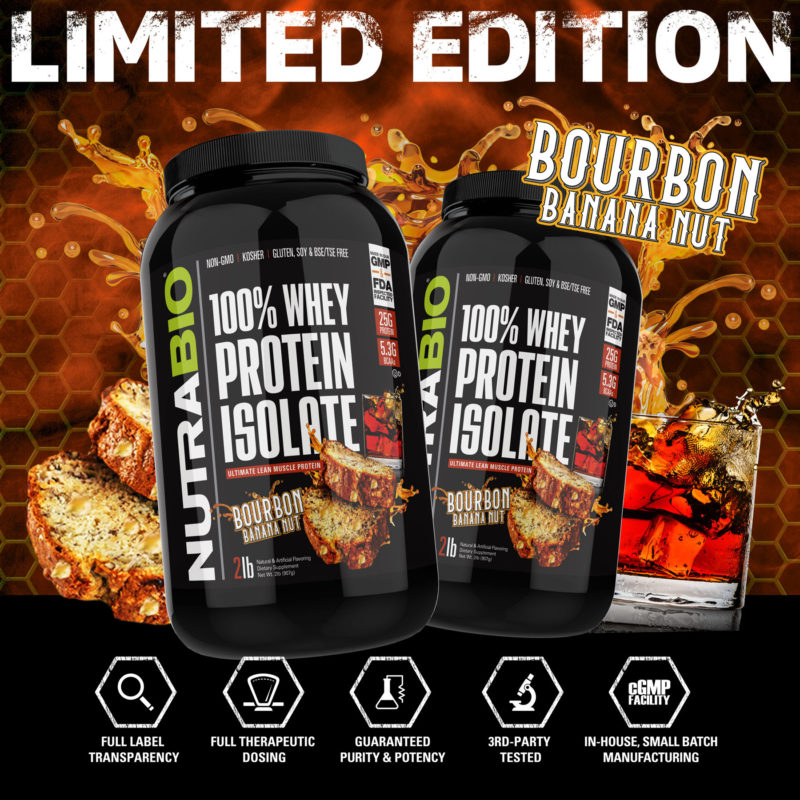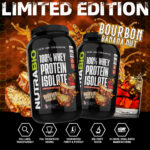 Want to know Mark Glazier's favorite flavor of NutraBio's 100% Whey Protein Isolate?! It's right here — their newest flavor, and we got the inside scoop from Michael Perez, the brand's insanely skilled flavorist:
NutraBio announces
Bourbon Banana Nut
[…]
Continue Reading →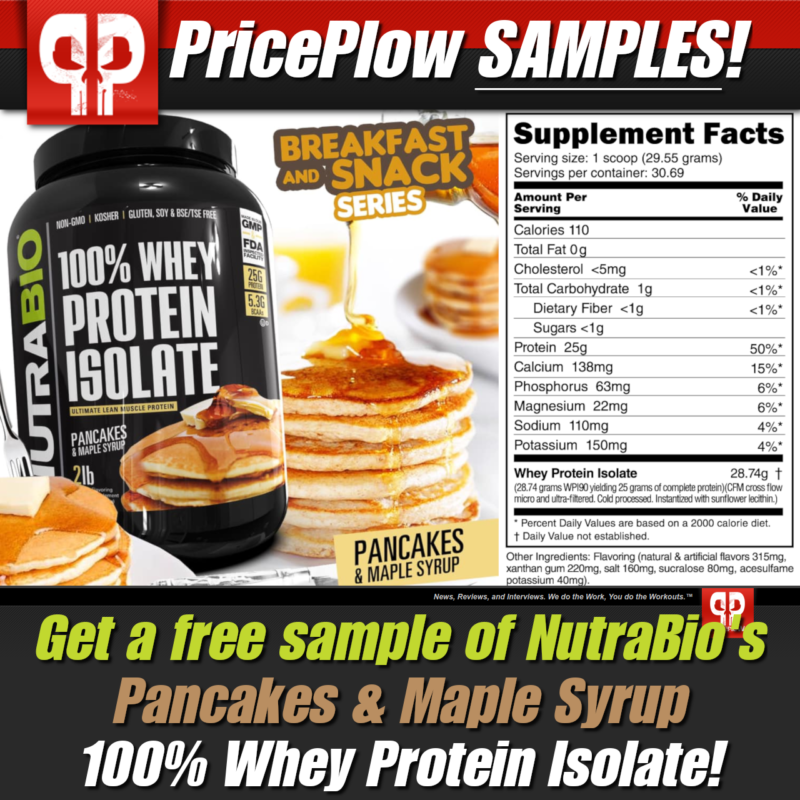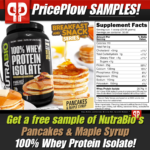 Free Samples ON HOLD
The free samples have been placed on hold until NutraBio can catch up!
It's the one we've all be waiting for:
Free samples of the Pancakes & Maple Syrup flavor of NutraBio's 100% Whey Protein Isolate![…]

Continue Reading →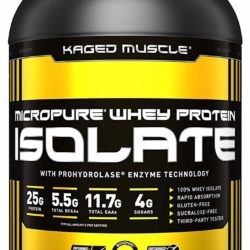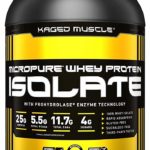 In the fall of 2018, Kaged Muscle's MicroPure Whey Protein Isolate blew us away with its amazing chocolate flavor. The quality of the cocoa inside was downright absurd, and they used a sucralose/stevia blend to keep the sucralose levels […]

Continue Reading →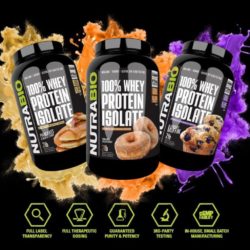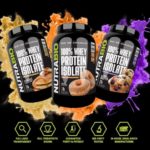 The cat's out of the bag! CEO Mark Glazier has been teasing that they're upgrading the NutraBio 100% Whey Protein Isolate flavors, but these new flavors take the cake. Pancake, that is:
Introducing NutraBio's New Breakfast Series Whey Isolate[…]
Continue Reading →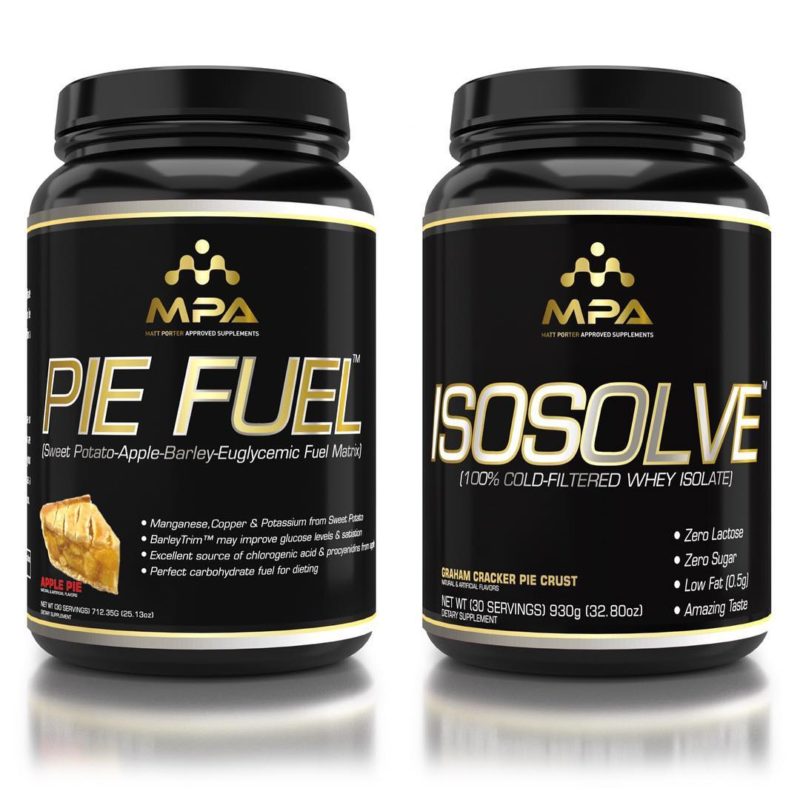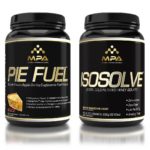 Matt Porter, who's best known as an elite contest prep coach, has been busy expanding his MPA Supps supplement line. In early September of 2018, an image leaked for a low-carb, low-fat, protein-powered cereal named "Iso Poofs,"[…]

Continue Reading →