ATP

(Tag Archives)
Subscribe to PricePlow's Newsletter and ATP Alerts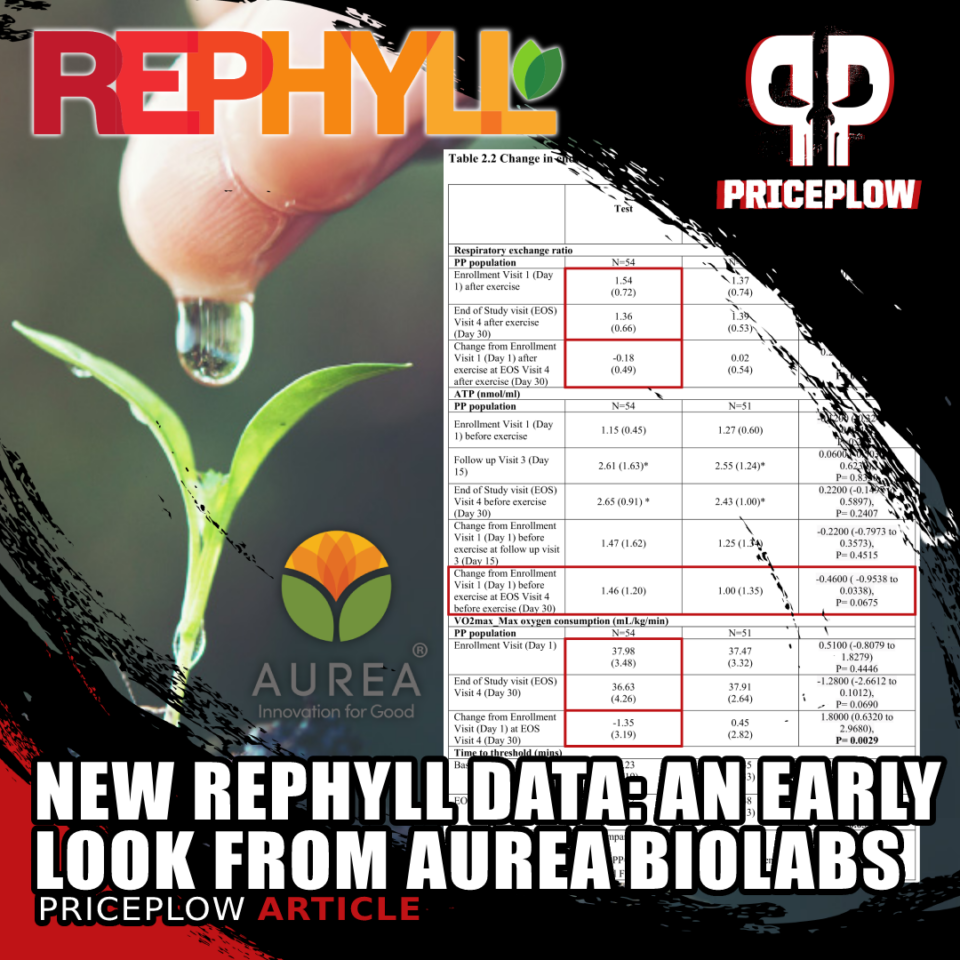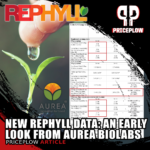 Aurea Biolabs has released early clinical study data on its potent anti-inflammatory ingredient, Rephyll, showing decreased fatigue, inflammation, oxygen requirements, and lactic acid with increased ATP reserves.[1] PricePlow got an early look at the data, so this article recaps the ingredient and summarizes the data.
A growing body of scientific evidence shows that your body's […]
Continue Reading →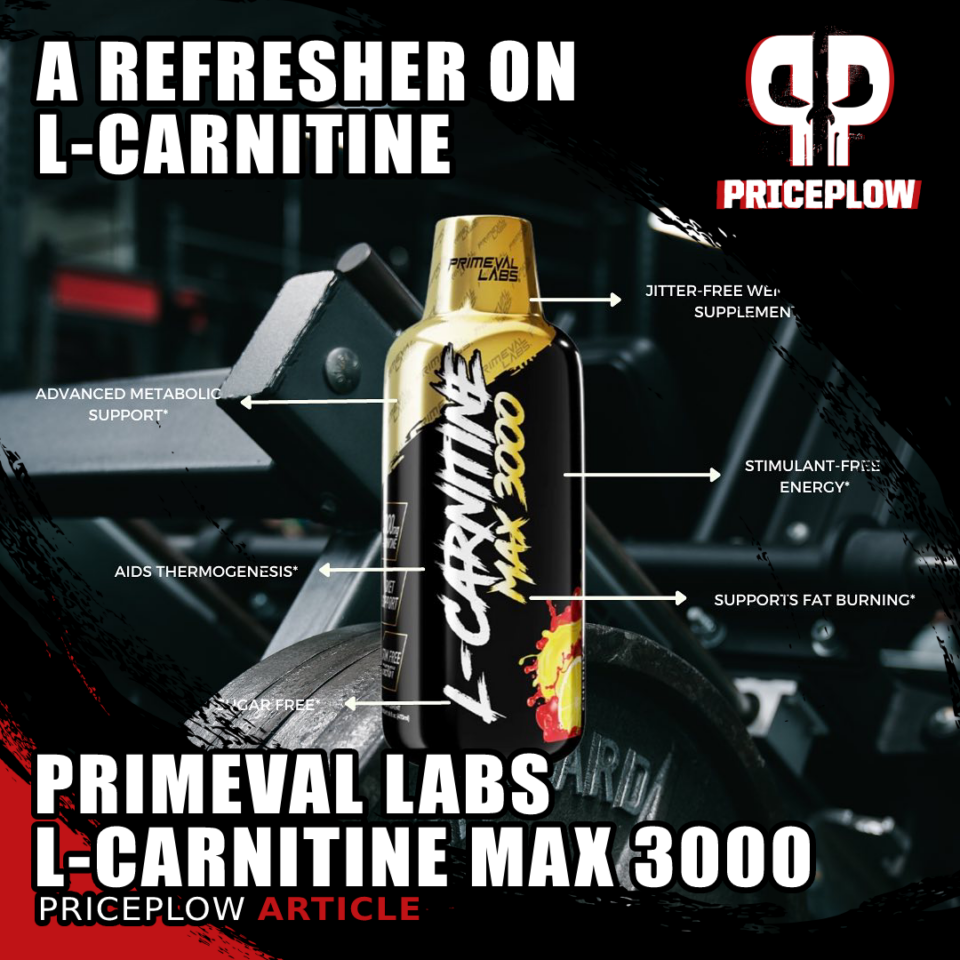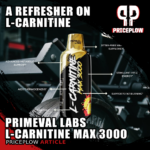 Primeval Labs not only wants to support their customers' goals, they want them to truly enjoy each and every product.
Primeval was started and designed to do two things extremely well: Make top tier formulas that deliver the customer the best options for sports supplements, and deliver the best tasting products on the market.
Primeval[…]

Continue Reading →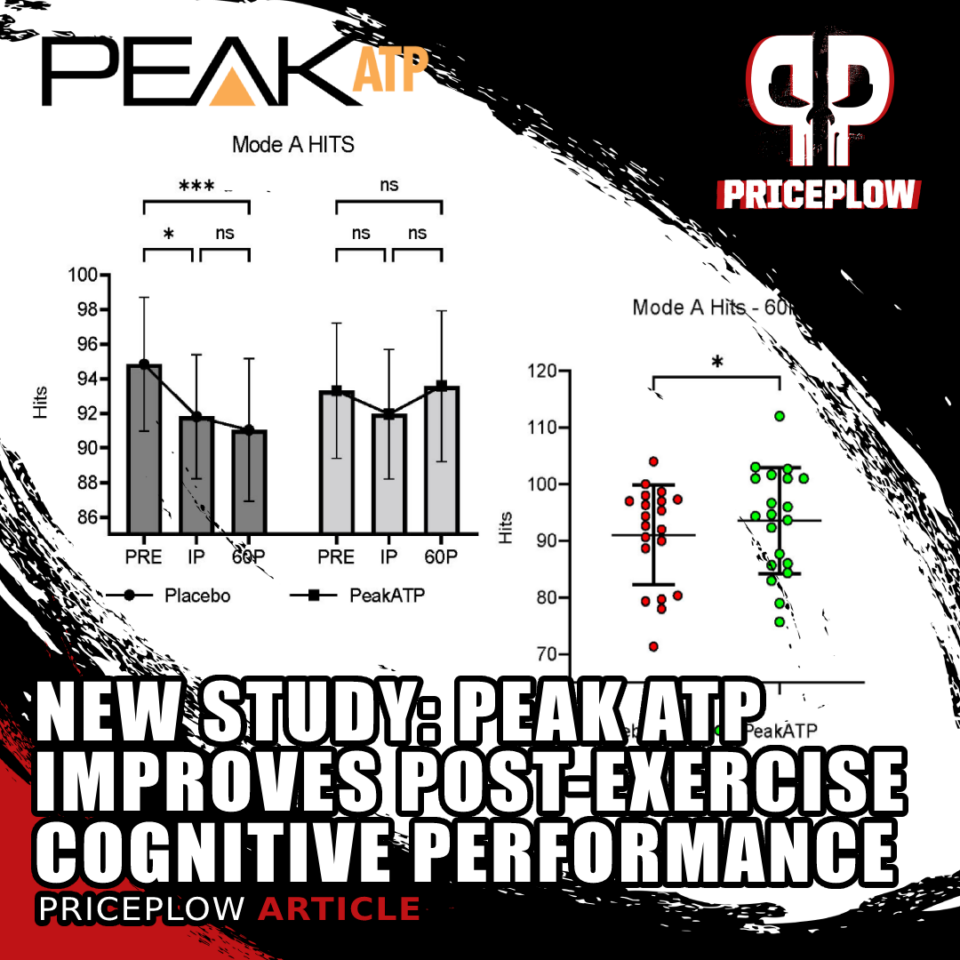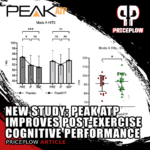 A new double-blind, placebo-controlled, crossover study published in Frontiers in Nutrition has shown that two weeks of PEAK ATP supplementation can prevent cognitive decline after high-intensity exercise.[1] This article explains the new findings:
Adenosine triphosphate (ATP) is arguably the most important molecule in your body. It's the form of energy actually used by your cells. […]
Continue Reading →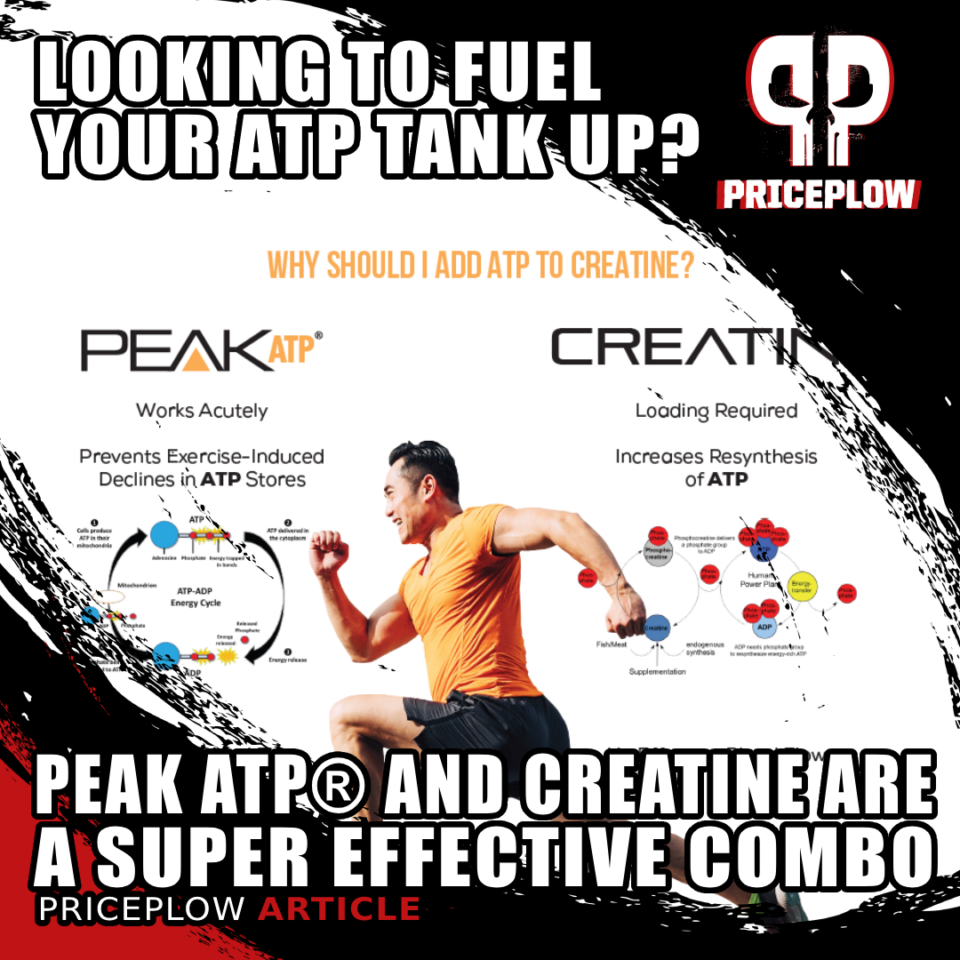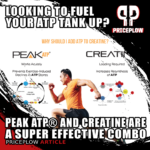 There's probably no supplement more researched than creatine.[1] Almost anyone who's touched a barbell has taken creatine at some point. Its ability to improve performance and support muscle building is legendary.
Creatine takes
time
… but we also want effects
now
The only problem with creatine is the necessity of the loading phase, […]
Continue Reading →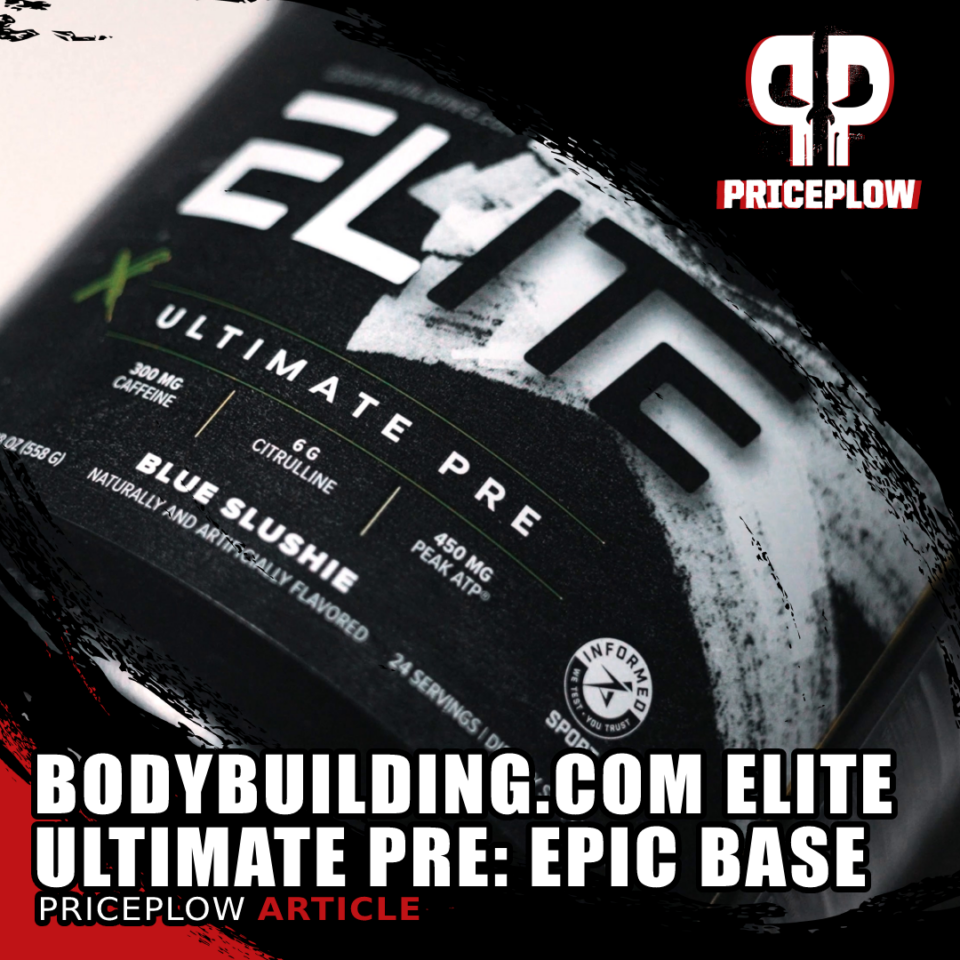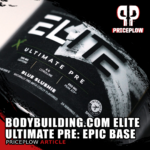 Bodybuilding.com is an institution in the fitness world. What weightlifter hasn't turned to its top-notch content for advice on programming and form? For over two decades, it's been the authoritative online source for training advice, with content produced by credentialed and experienced experts who know their fields backwards and forwards.
As such, you have to […]
Continue Reading →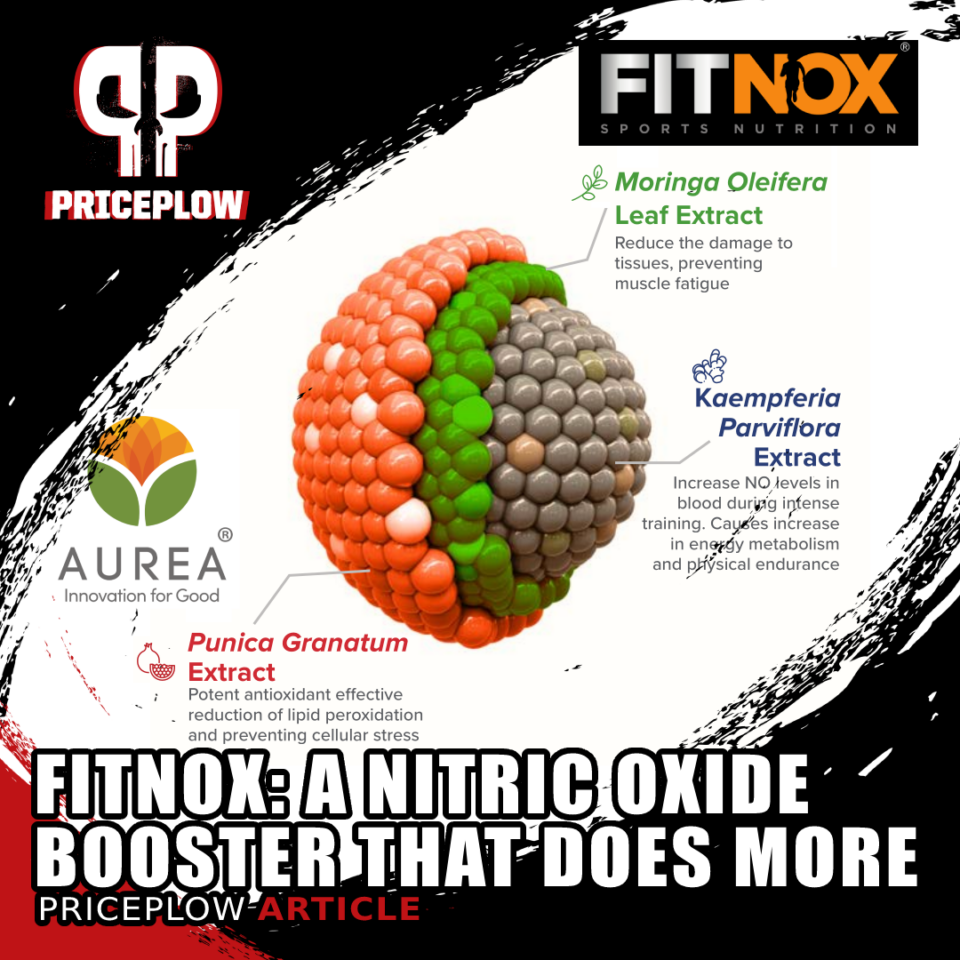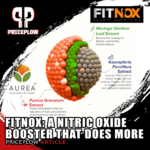 Nitric oxide (NO) is one of the most popular targets for supplementation. The vast majority of pre-workout formulas now include some kind of NO booster, and stimulant-free workouts focus primarily (and sometimes exclusively) on achieving the highly sought-after pump that comes with NO-mediated vasodilation.
Vasodilation can be a great thing. When your arteries expand […]
Continue Reading →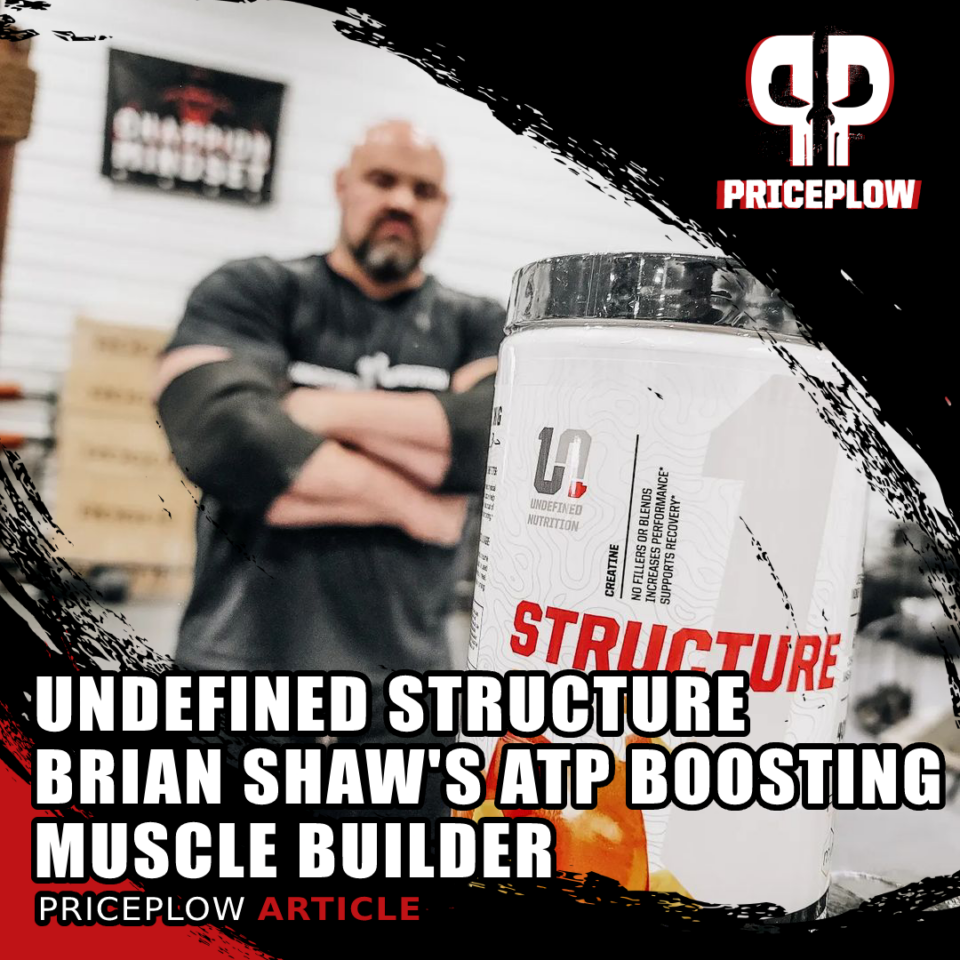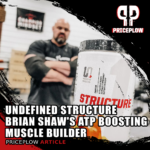 Four-time World's Strongest Man Brian Shaw founded Undefined Nutrition with one goal in mind: to help people transition from a state of undefined potential to defined accomplishment.
His philosophy is that necessity drives innovation. We think this is exemplified by the formula we'll be discussing today: Undefined Nutrition's Structure.
Structure is designed to […]
Continue Reading →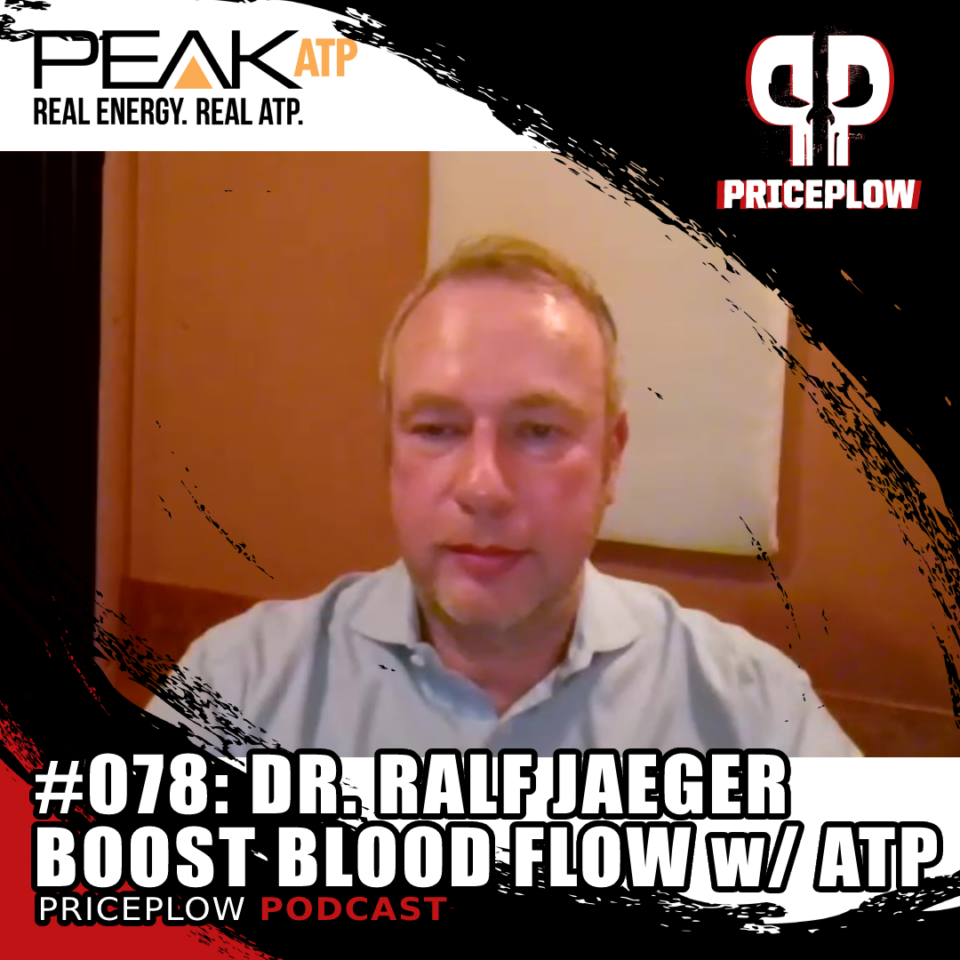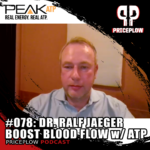 Show notes posted at https://blog.priceplow.com/podcast/dr-ralf-jaeger-atp-078
On December 28, 2022, we had the honor of hosting Dr. Ralf Jaeger to the PricePlow Podcast. For Episode #078, we dove into all things ATP — adenosine triphosphate — and how supplementing more with Peak ATP (sold and distributed by TSI Group) can improve workout performance — but not […]
Continue Reading →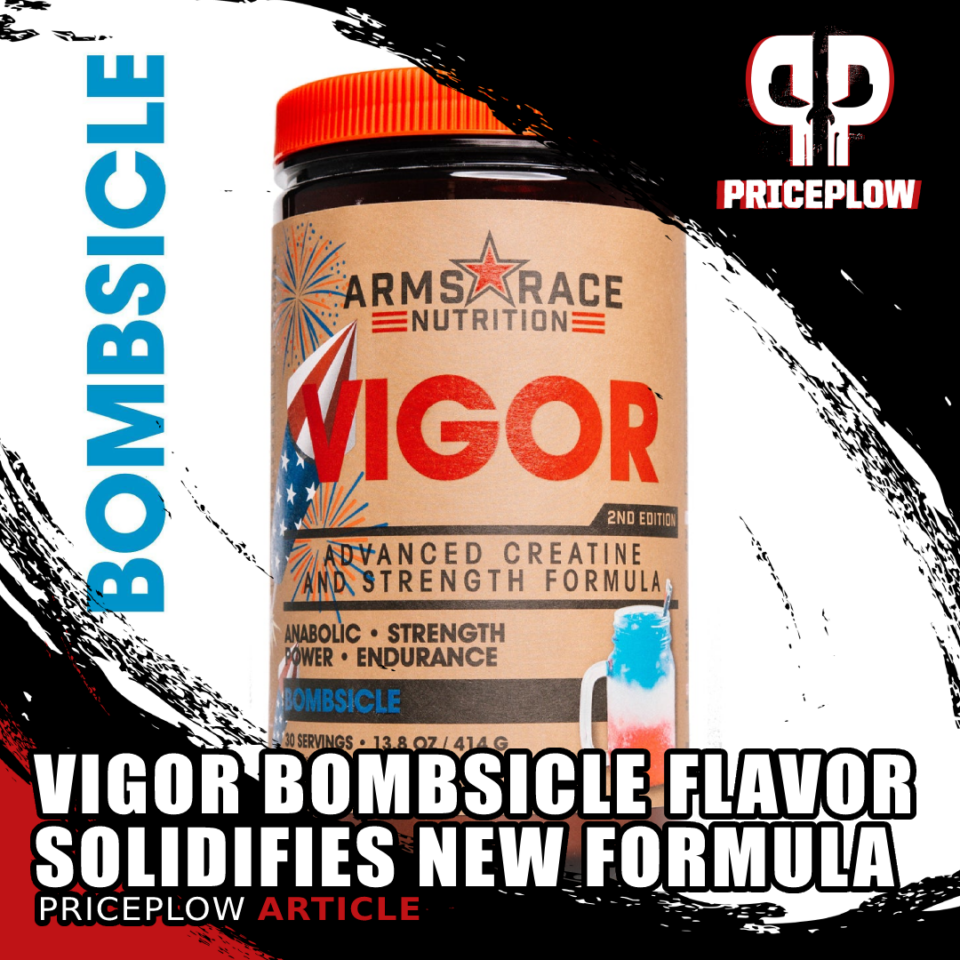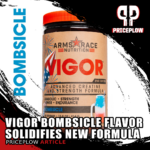 Back in November, Arms Race Nutrition released a limited-edition flavor, Apple Pie Moonshine, across four supplements: Harness, Replenish, Daily Pump, and Vigor. On top of its incredible novelty, the flavor served as a quiet test run for an upgraded Vigor formula, ARN's creatine muscle-building formula.
Today, we have a new […]
Continue Reading →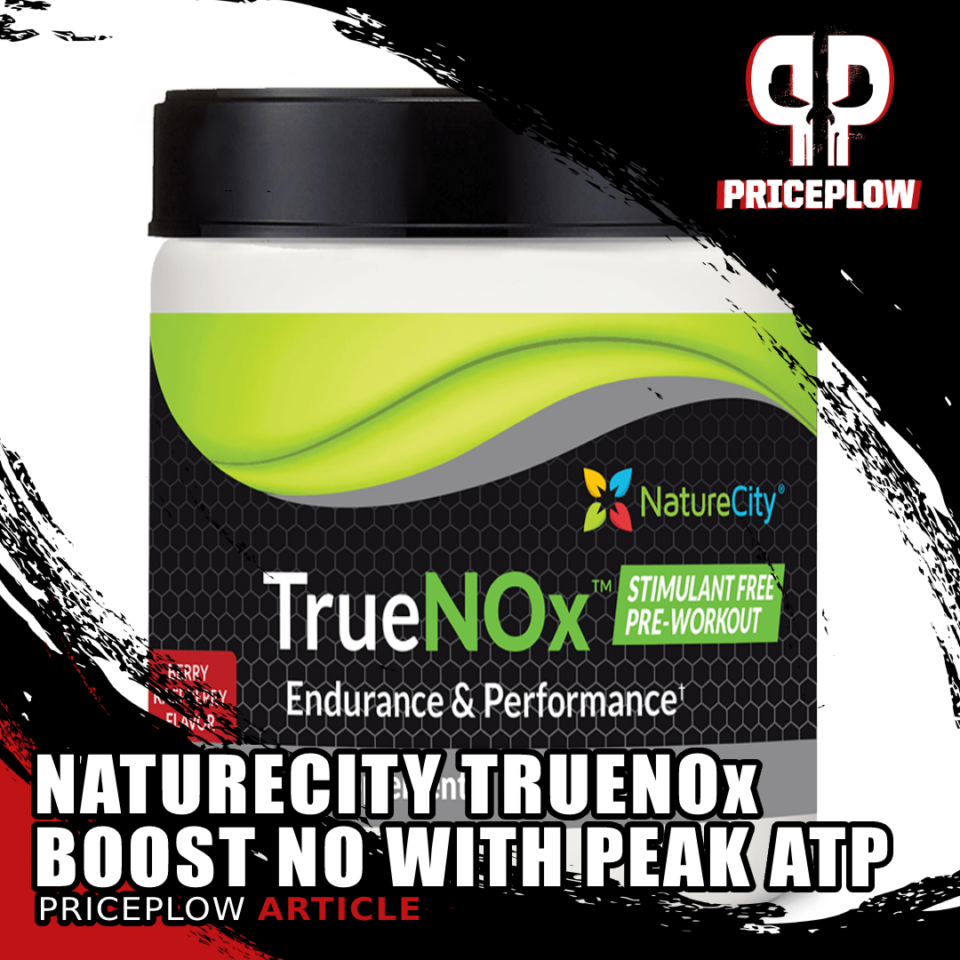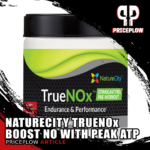 When we recently wrote our in-depth article on Peak ATP, we came to a conclusion that we need more stimulant-free pre-workout supplements with the ingredient inside!
We asked, and a company named NatureCity answered the call.
So today we're going to talk about NatureCity's TrueNOx, an incredible naturally-flavored, naturally-sweetened stimulant-free nitric oxide (NO) […]
Continue Reading →