Agmatine

(Tag Archives)
Subscribe to PricePlow's Newsletter and Agmatine Alerts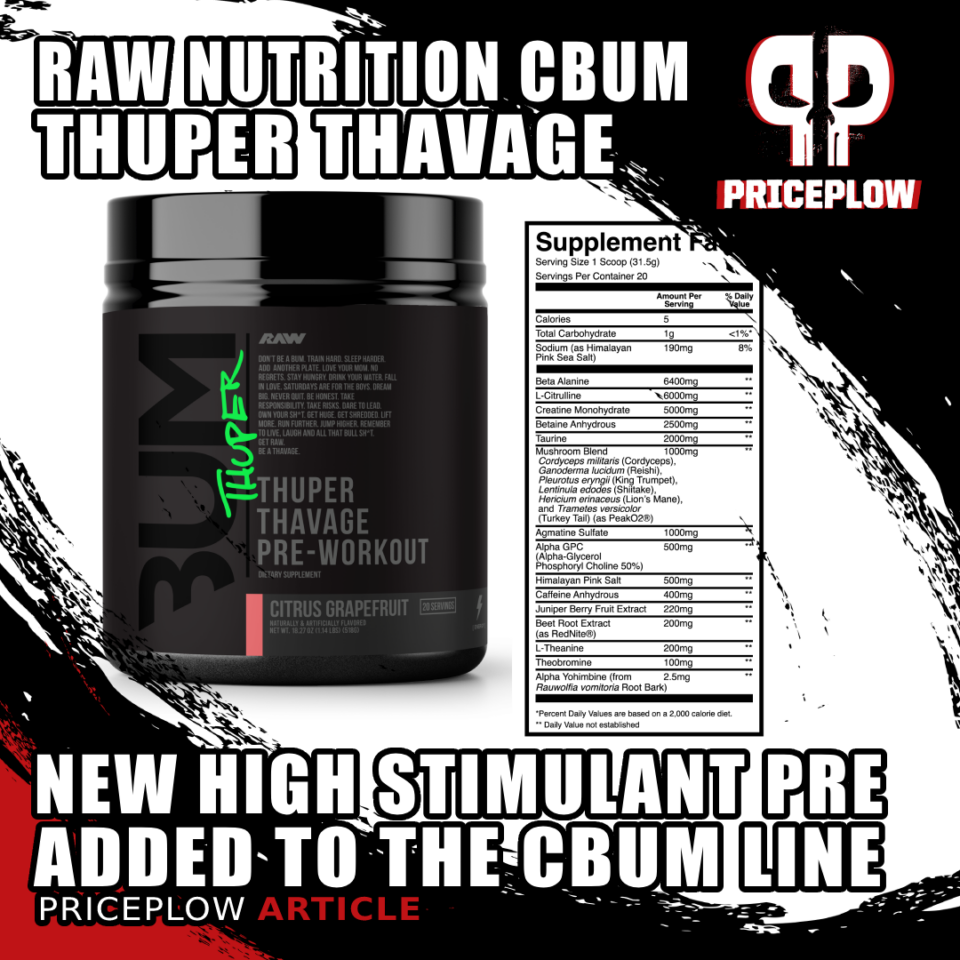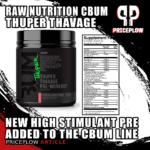 RAW Nutrition is a brand known for its intensity – mirroring the intensity that 4-time Mr. Olympia champion Chris Bumstead brings to every competition.
After all, RAW is his baby. It makes sense that the child would take after the father. This year, RAW has undergone a makeover – ditching their old paper bag packaging, […]
Continue Reading →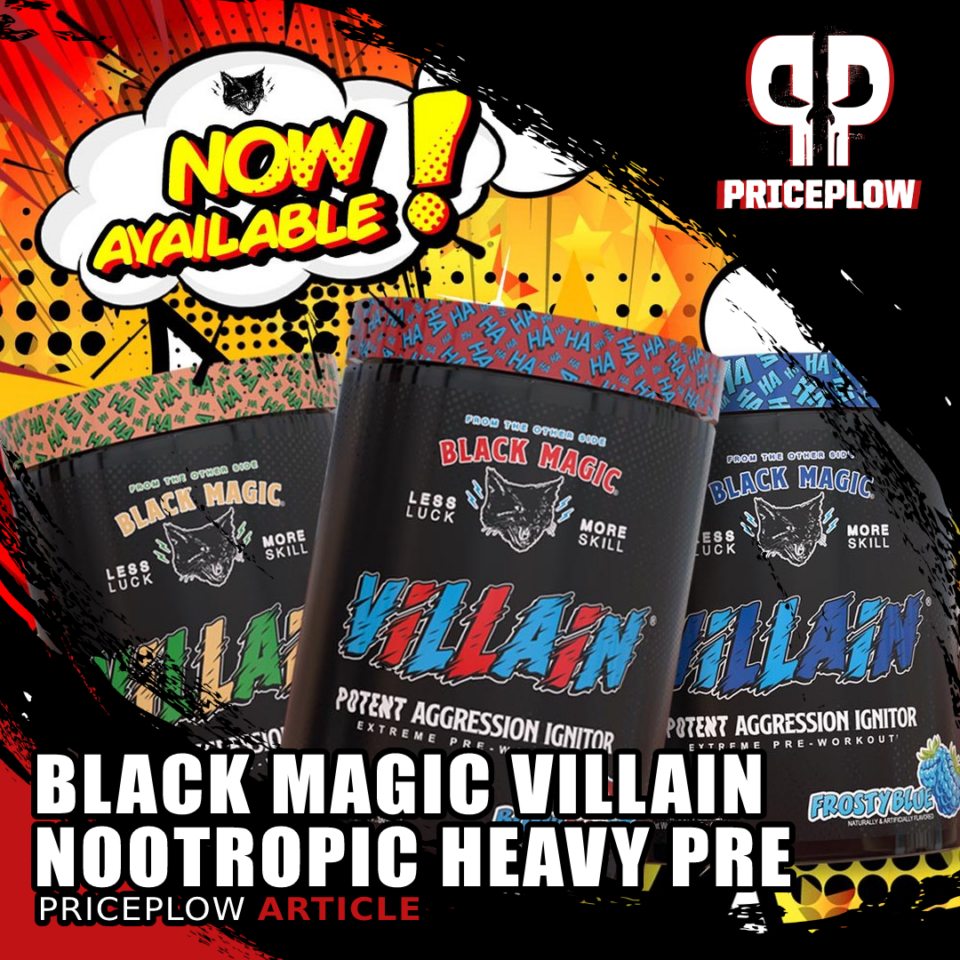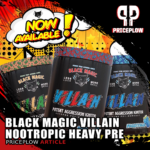 Looking for a nootropic-heavy pre-workout and ready to take your workouts to the next level this year? Black Magic Supply, known for their cutting-edge supplements, has brought just that in their new VILLAIN pre-workout supplement.
It's strong (400 milligrams of caffeine in a blend), it's different (no citrulline inside), and looking at the formula, […]
Continue Reading →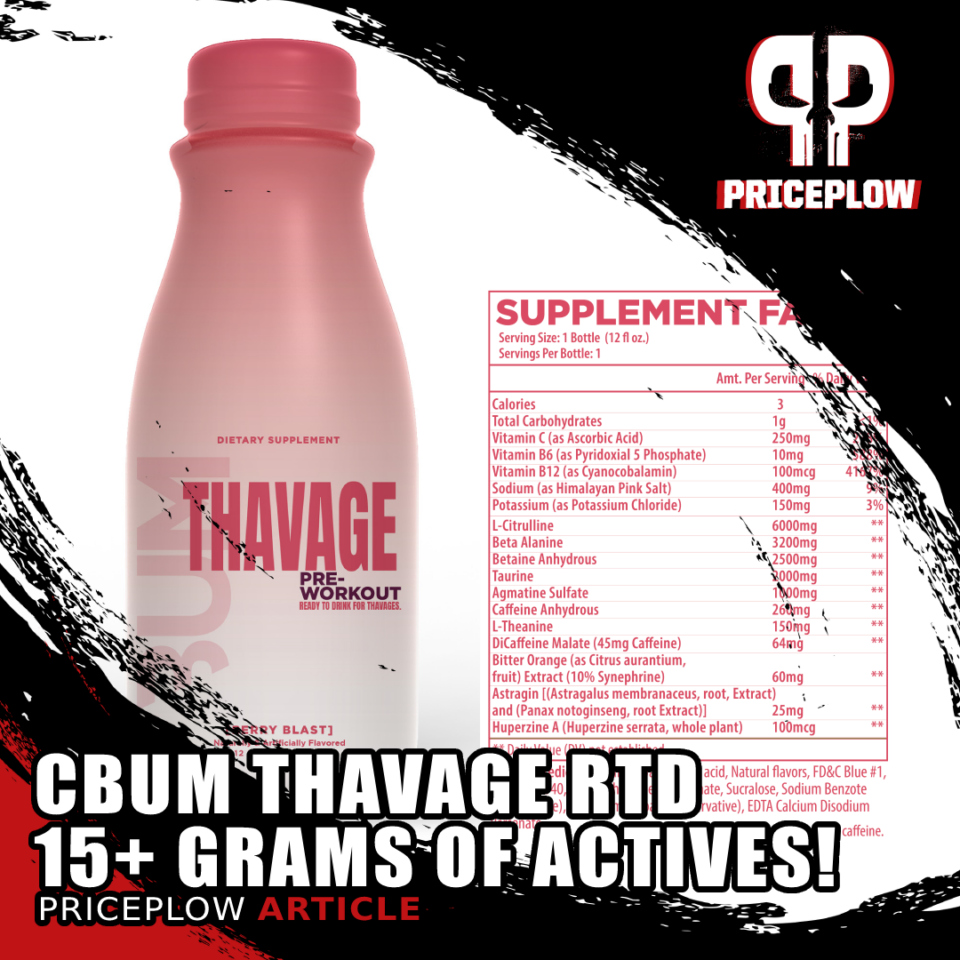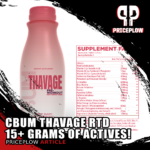 You have not seen an RTD (ready-to-drink) pre-workout supplement like this one.
When Chris Bumstead joined Raw Nutrition and launched his CBum line, one of his first actions was to release the Thavage Pre-Workout Supplement. It's had a couple of tweaks (all updated in the article linked above), but has inarguably remained one of […]
Continue Reading →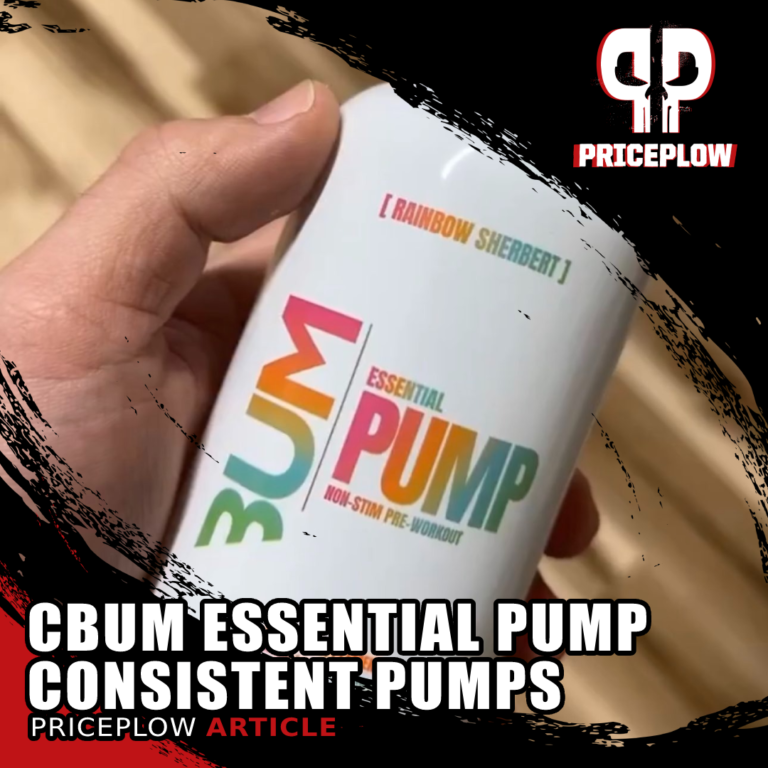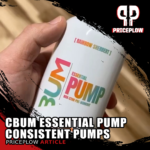 RAW Nutrition is undergoing some big changes in 2023. On the heels of a great year marked by incredible formulas like Thavage Pre-Workout and their epic Raw Bar, the team at RAW isn't letting its feet off the gas pedal any time soon.
One of our favorite ongoing RAW projects is their partnership with […]
Continue Reading →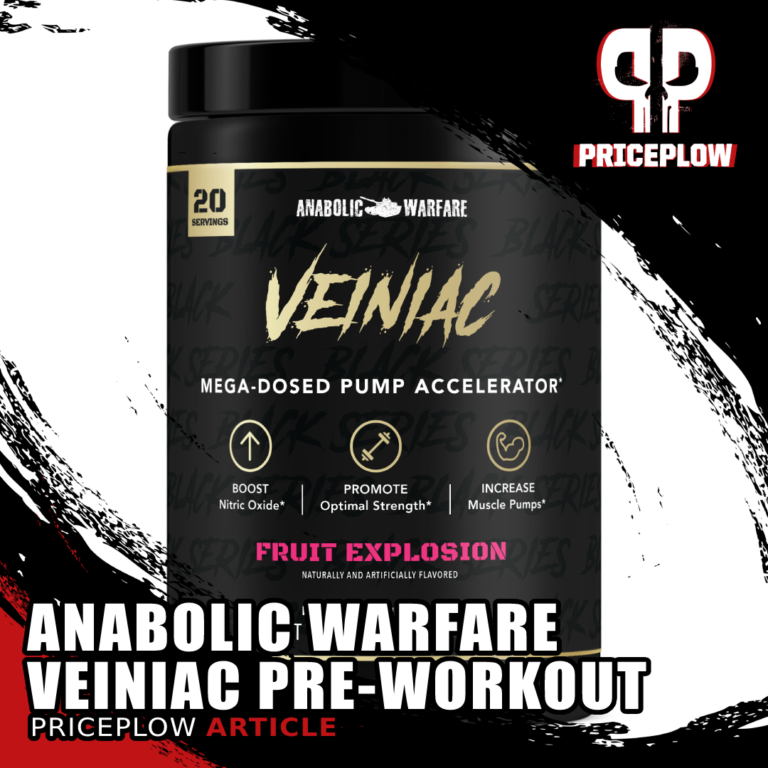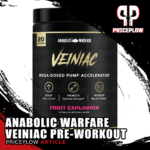 Anabolic Warfare has been releasing a ton of new pre-workouts in their Black Series, and most of them — like Black Series Maniac have been high-stim formulas.
Now they're throwing us a bit of a fun curveball: their latest Black Series entry is a stimulant-free pre-workout called Veiniac to complement the Maniac!
To be […]
Continue Reading →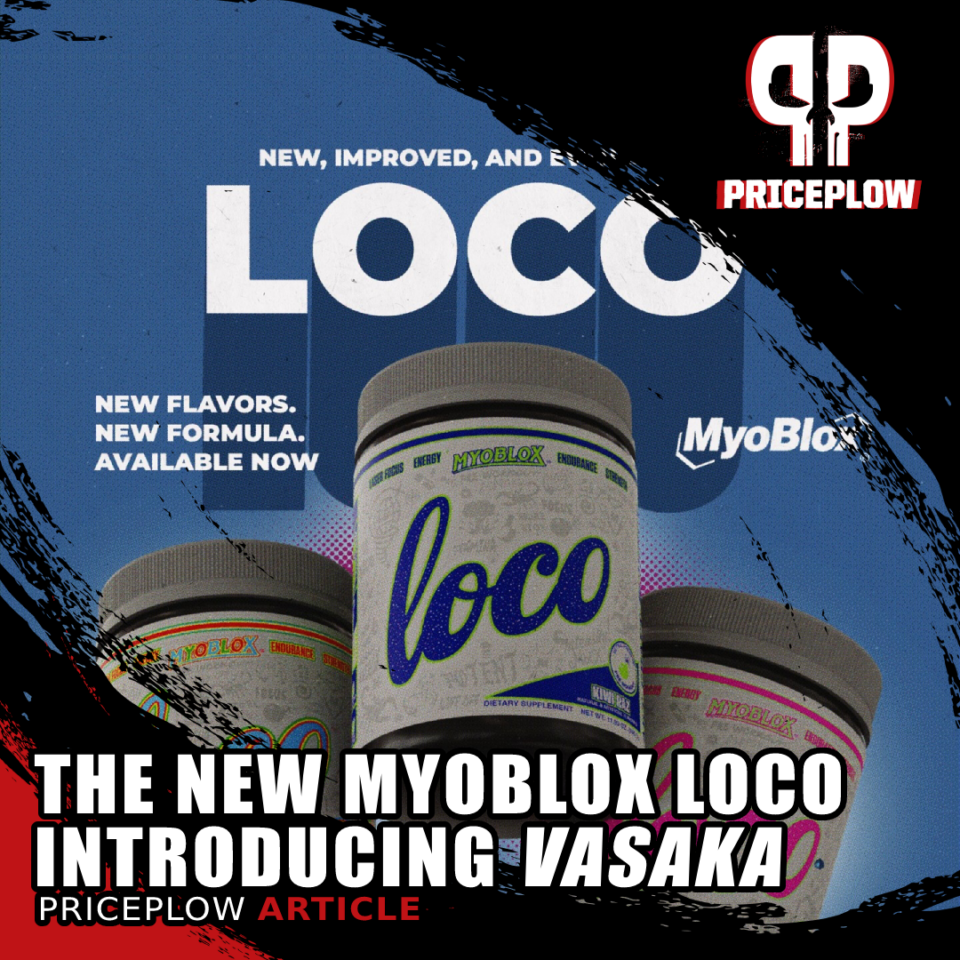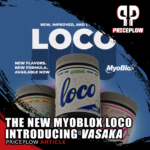 Laser Focus. Energy. Endurance. Strength.
Those are the words you'll see saddled across the top of the new Myoblox Loco tub released in September of 2022, and they mean every bit of that. We recently covered MyoBlox BLO 3D, the counterpart stimulant-free pre-workout supplement for huge breakthrough pumps. Now, it's time for its […]
Continue Reading →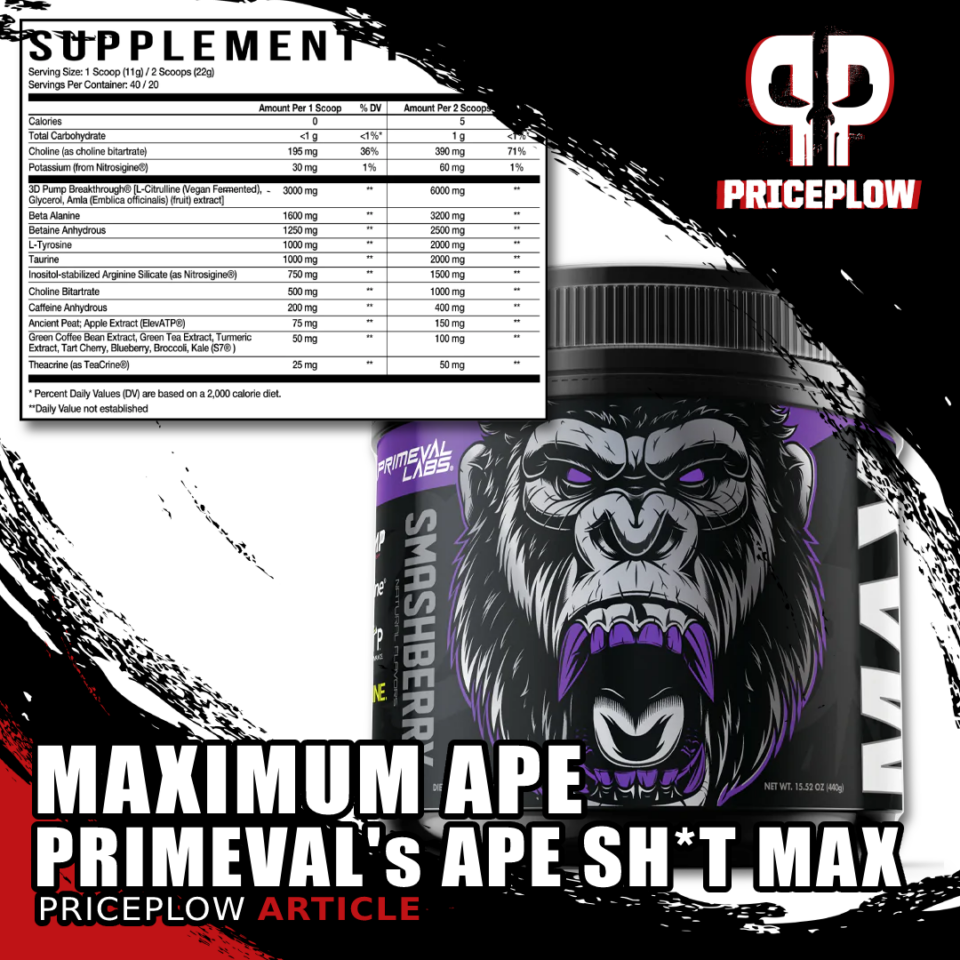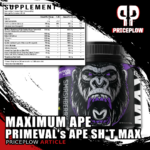 Last week, we covered Primeval Labs Ape Sh*t Max Pump, a Nitrosigine and 3D Pump powered stim-free pre-workout supplement. Today, we get to meet its better half: the caffeinated version!
Primeval Labs Ape Sh*t Max: 400 milligrams of caffeine, but stackable to your tolerance
That's right, the stimulant-based version, Primeval Labs Ape Sh*t MAX[…]
Continue Reading →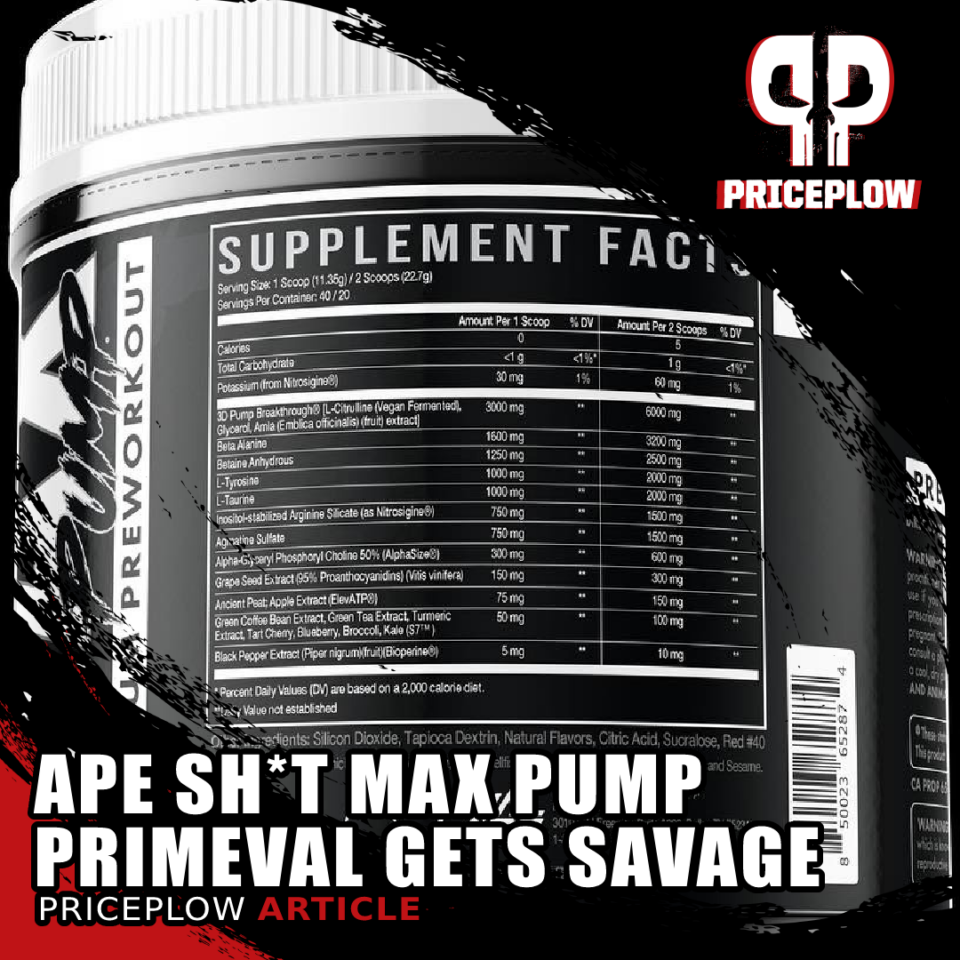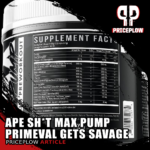 Here we go, primates! If you thought Primeval Labs was done with their insane Ape Sh*t series of supplements, then think again. Today, they're taking things to the MAX.
The brand that brought you EAA Max isn't done maxing out just yet – they've got a stimulant-free nitric oxide booster for you to take […]
Continue Reading →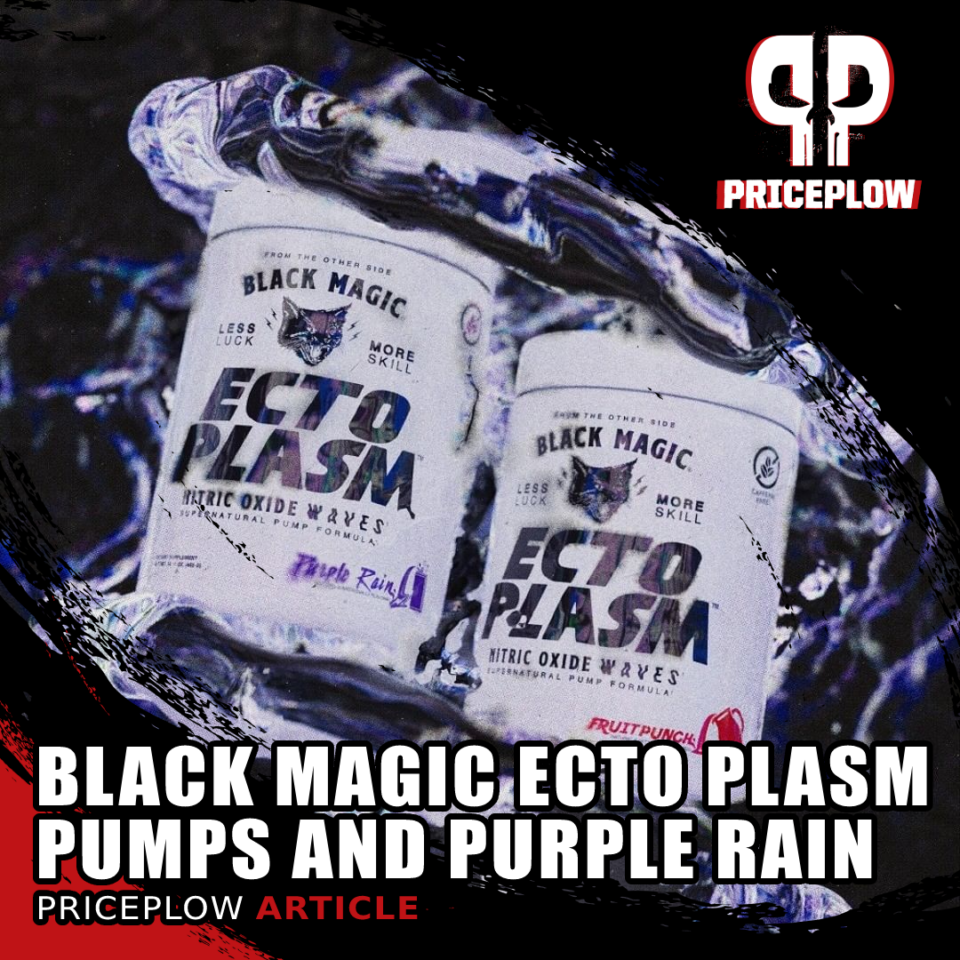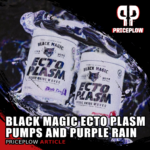 If you don't know what we're talking about, then it's time you check out Ecto Plasm, Black Magic Supply's incredible stimulant-free pre-workout supplement that plays numerous nitric oxide / pump angles. Aside from a Fruit Punch flavor, it also has a unique Purple Rain flavor that has become a fan (and PricePlow) favorite.
Ecto[…]

Continue Reading →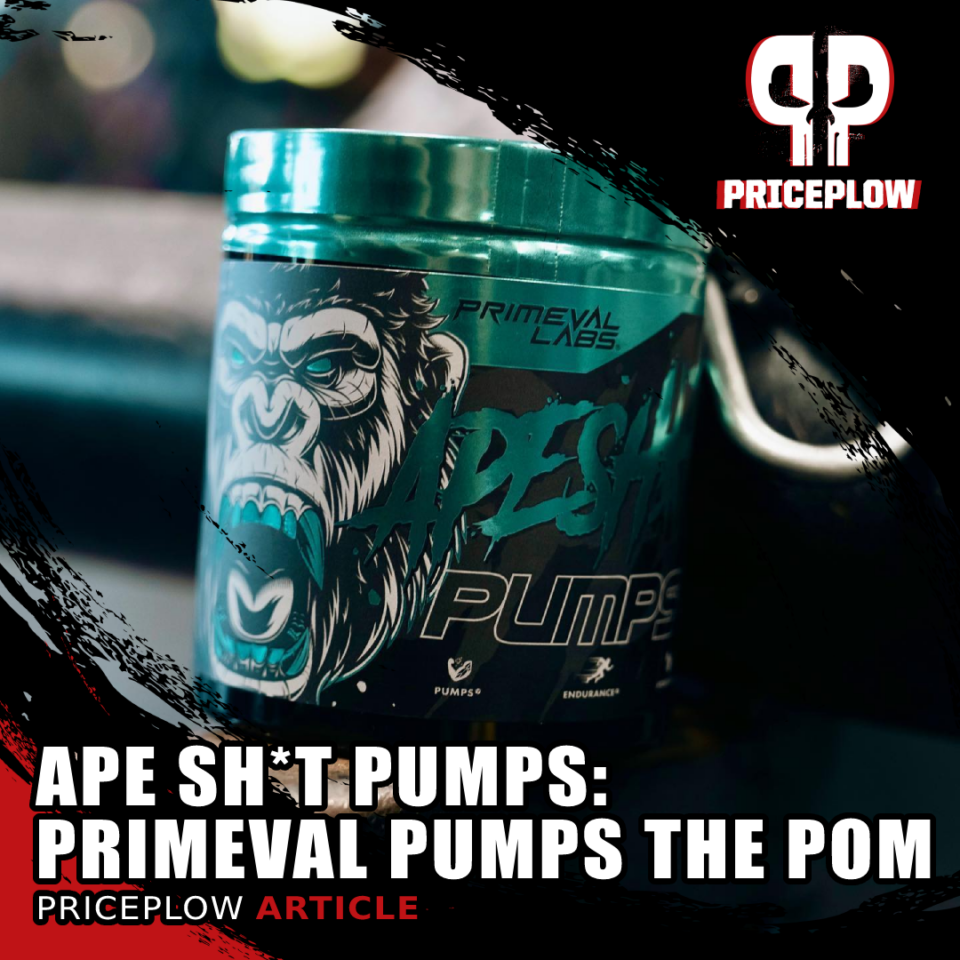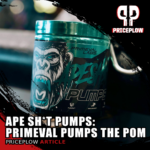 Welcome, Primeval Labs fans! When it comes to the Primeval lineup of pre workouts…
You've seen the original
Ape Sh*t Pre Workout
, clocking in at 275 milligrams of caffeine. You've seen the
Ape Sh*t Untamed RTD
bottle (350mg caffeine). You've seen
Ape Sh*t Cutz
for weight loss support (300mg caffeine + yohimbe). You've seen[…]

Continue Reading →