Rich Piana

(Tag Archives)
Subscribe to PricePlow's Newsletter and Rich Piana Alerts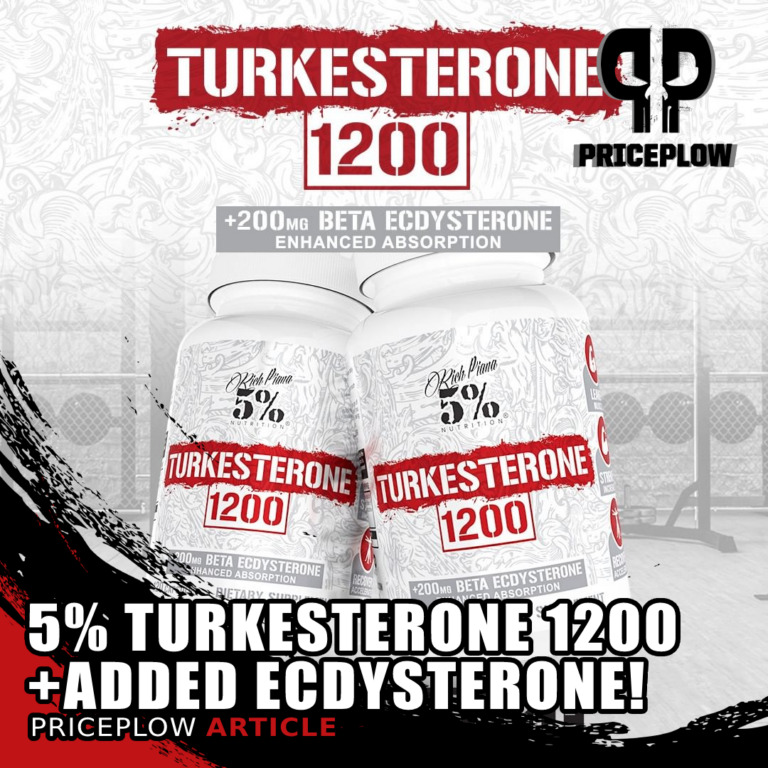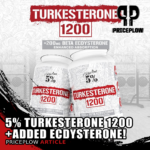 5-Percenters asked for it, and they got more than what they asked for — a 5% Nutrition Turkesterone supplement with added ecdysterone!
Legendary bodybuilder Rich Piana believed that only 5% of the people on the planet had the grit, […]

Continue Reading →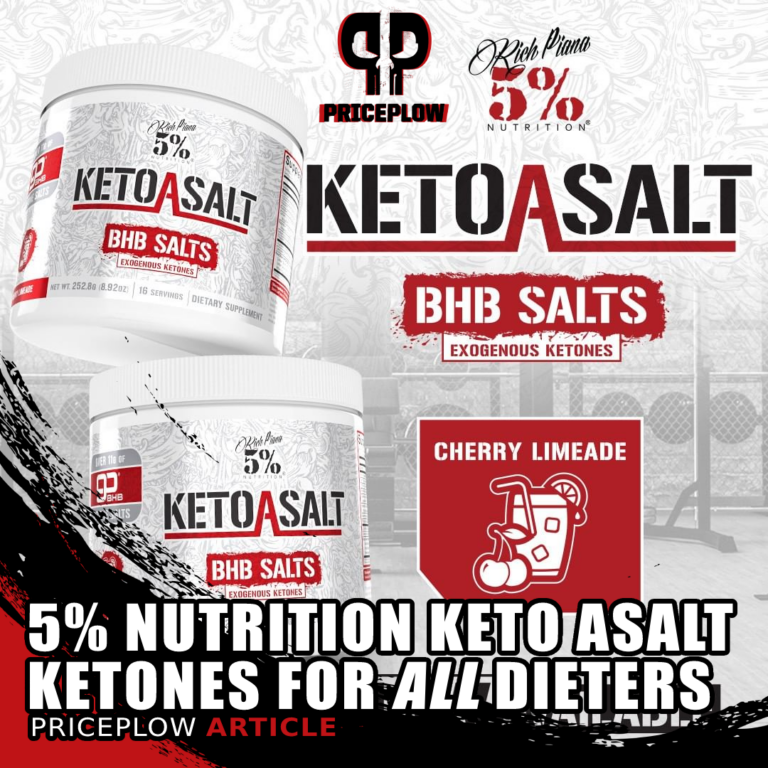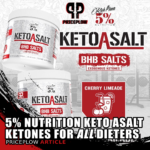 The legendary Rich Piana was generally in bulking mode, which meant he was usually on a diet that included carbohydrates. However, when it came to shredding, Rich knew the power of the keto diet, as discussed in this video below:[…]

Continue Reading →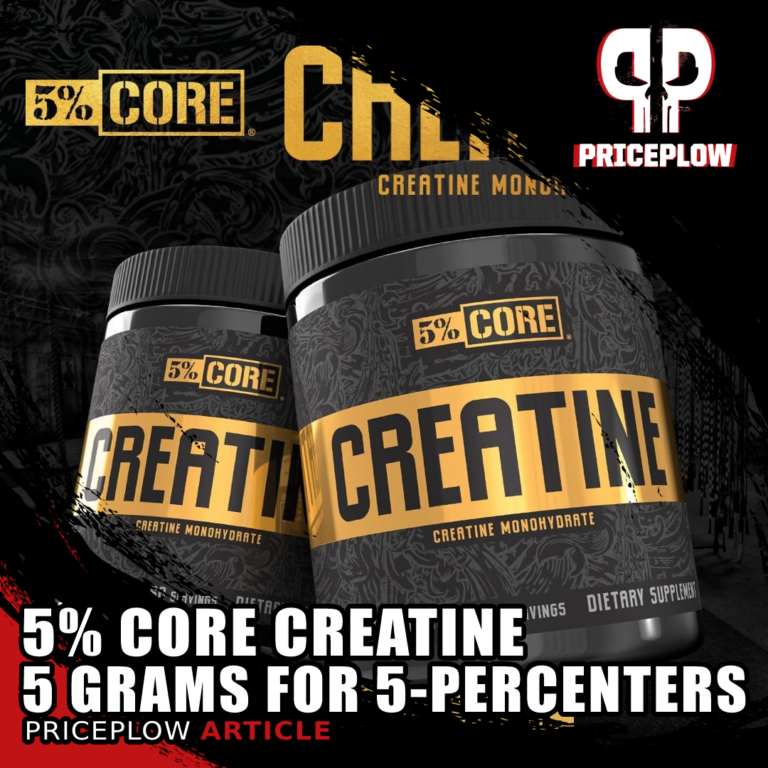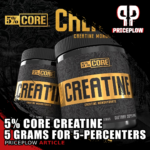 According to legendary bodybuilder Rich Piana, only about 5% of the people in the world have the talent, vision, and grit to achieve their goals and become their fully actualized, ideal selves.
It was for the sake of this […]

Continue Reading →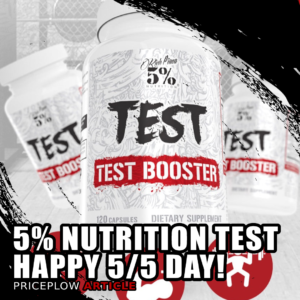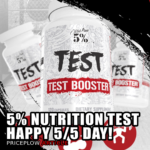 5% Nutrition TEST is a new natural testosterone booster that brings heavy, feel-good doses of Longjack and Shilajit, paired with added protection from fenugreek and DIM.
It's 5% Nutrition Day (5/5 of 2022), and what better way to spend […]

Continue Reading →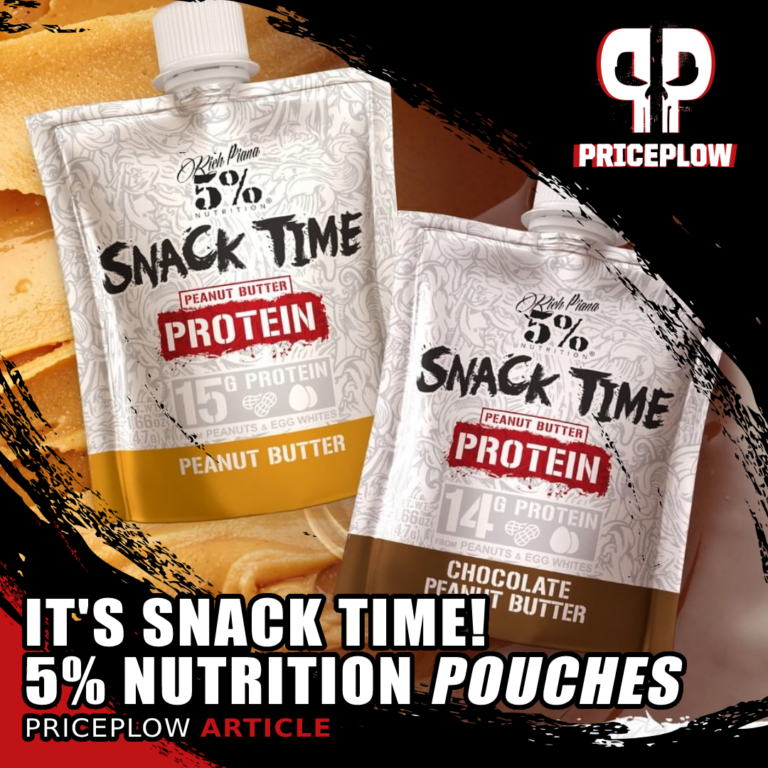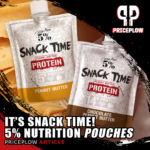 It's Snack Time! 5% Nutrition's unique take on ready-to-drink protein shakes makes its way into the industry… by way of dairy-free POUCHES!
5% Nutrition has done it again – making a wildly different protein supplement that's dairy free. This […]

Continue Reading →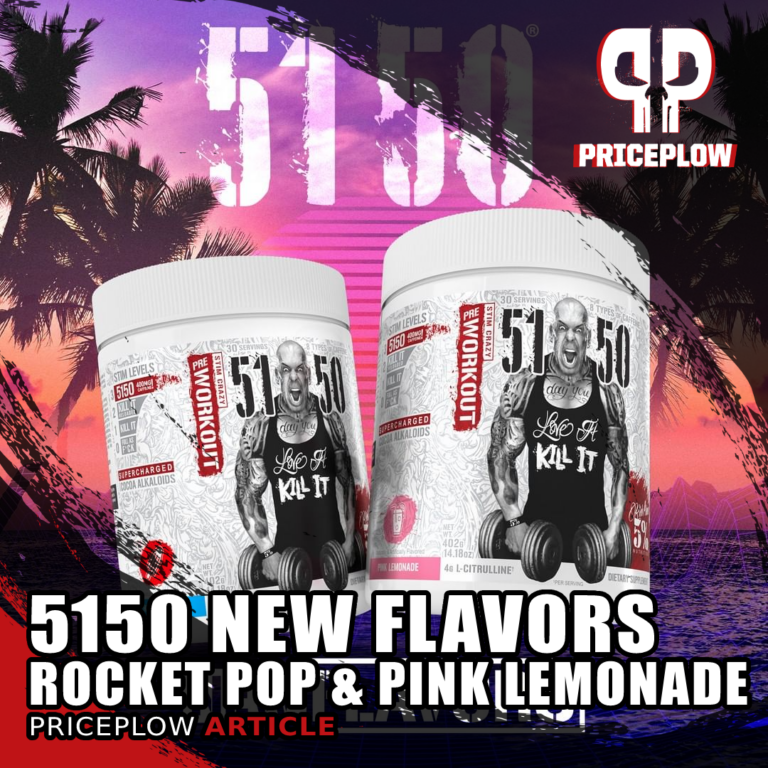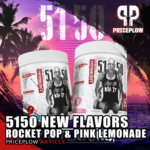 One of bodybuilding legend Rich Piana's core beliefs was that of all the people on this planet, only about 5% have the inner fire to fulfill their dreams and become the person they've always wanted to be. It was for […]

Continue Reading →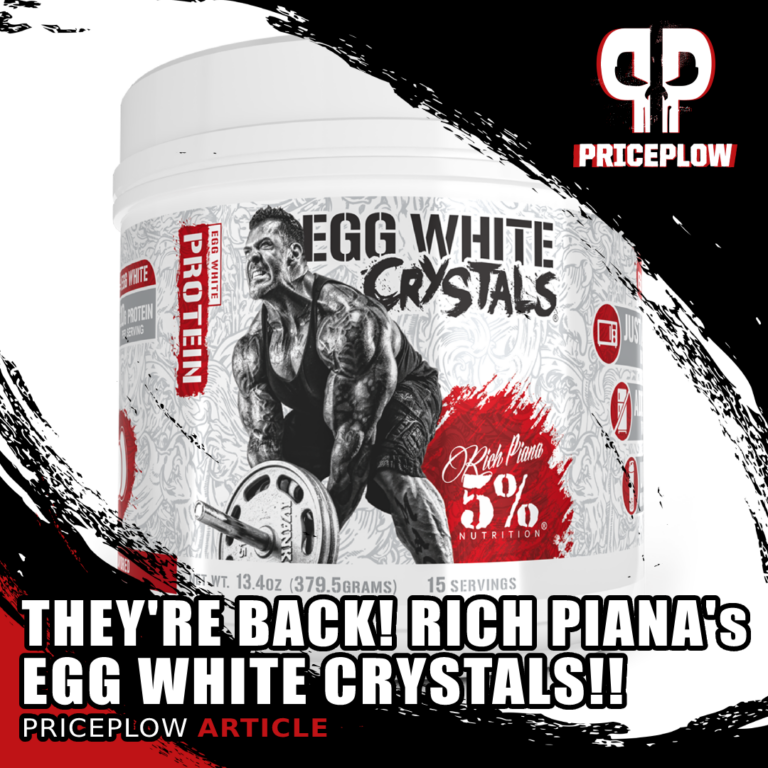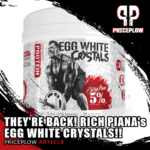 They. Are.
BACK!
If you've been following Rich Piana and his supplement brand 5% Nutrition for any length of time, you know the both Rich and 5% are incredibly passionate about consuming whole foods each and every day. You've also […]

Continue Reading →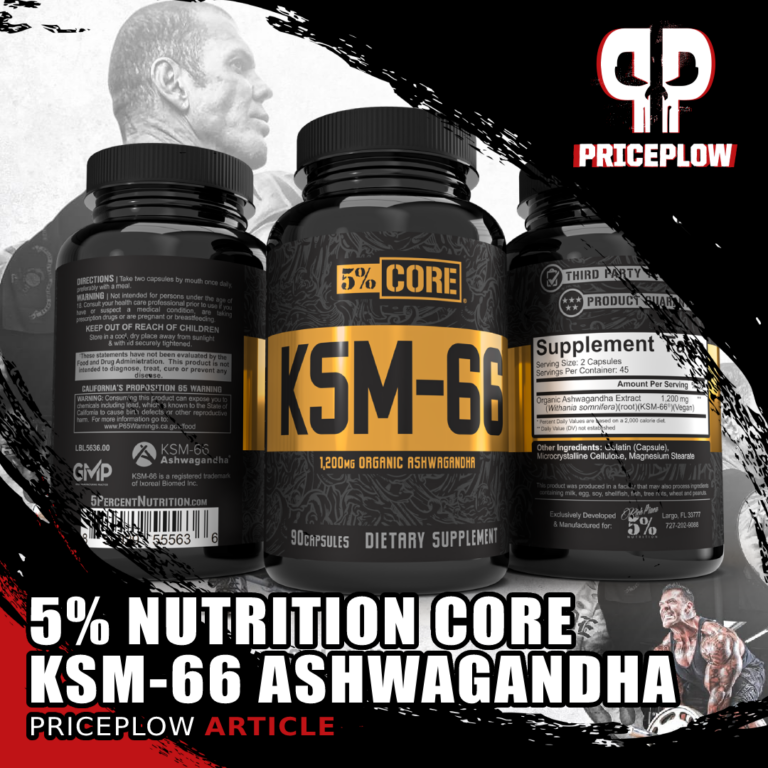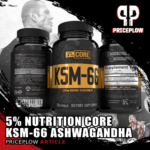 Rich Piana, the world's renaissance man of the 2010s, wasn't in KILL IT mode all the time. While we saw many of his high-energy, pump-fueled highlights (such as in the Bigger by the Day series), the founder of 5% […]

Continue Reading →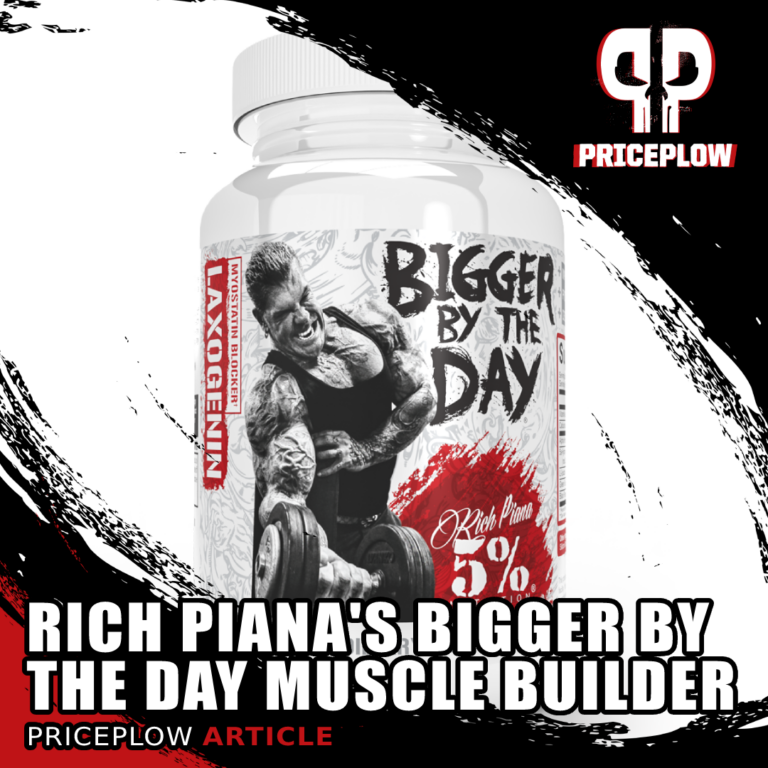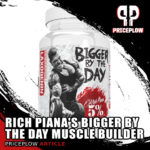 Legendary Rich Piana knew at least one thing for sure: only 5% of the people on this planet have the drive and passion to truly pursue and accomplish their dreams. He founded his supplement company, 5% Nutrition, with the aim […]

Continue Reading →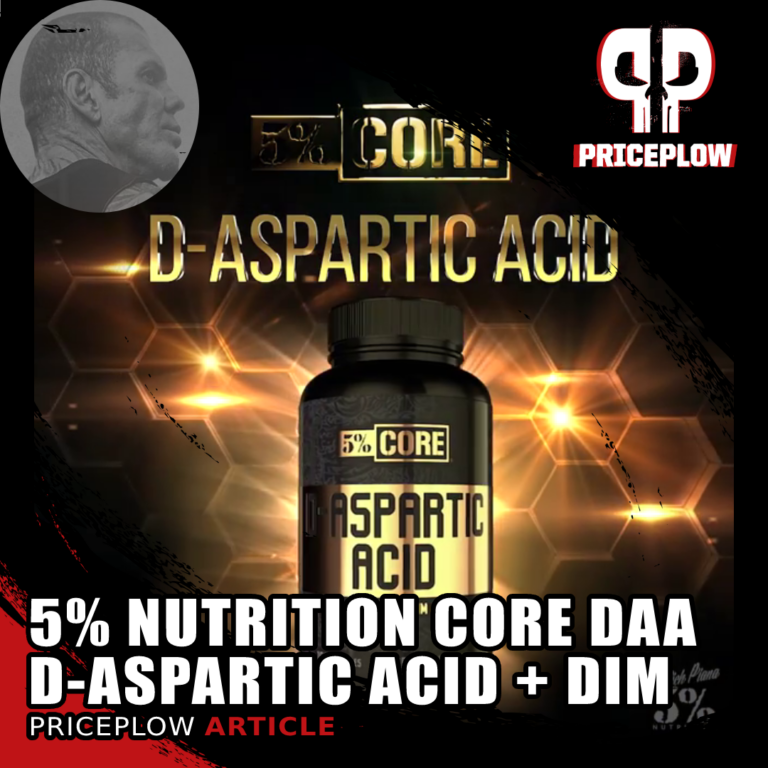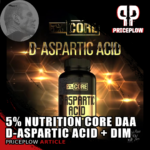 Rich Piana was and still is an absolute legend in the bodybuilding world, and for good reason. He brought a "whatever it takes" attitude to everything he did – which got him world-class results in the gym. He brought this […]

Continue Reading →