CocoPure

(Tag Archives)
Subscribe to PricePlow's Newsletter and CocoPure Alerts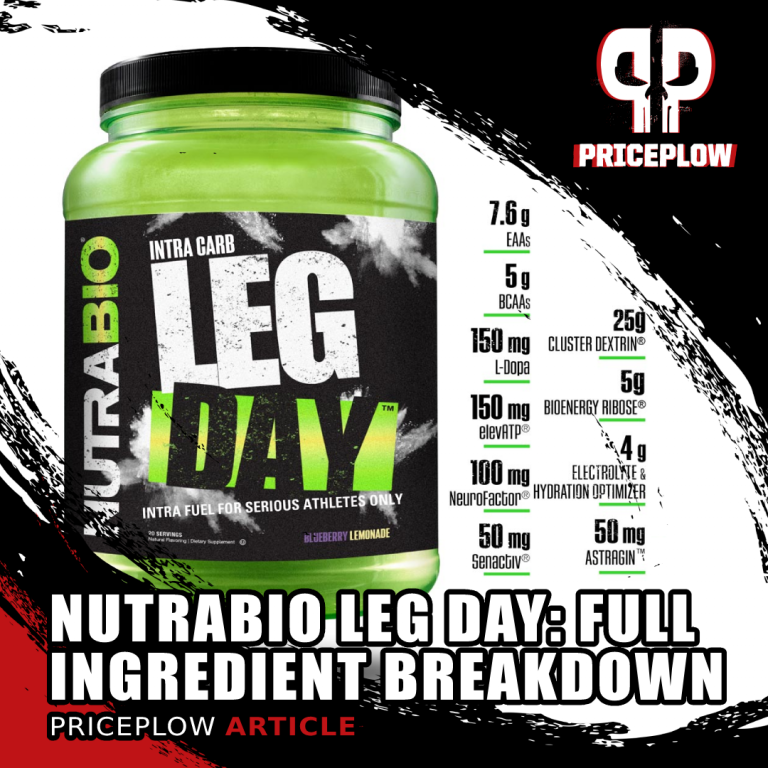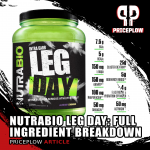 NutraBio brings in the MOAB (mother of all bombs) of an intra-workout supplement: LEG DAY!
The Leg Day Backstory
On February 17, 2021, NutraBio CEO Mark Glazier teased an image of a "LEG DAY" tub on his personal instagram.[1] After posting the label, LEG DAY was released just 10 days later, and it's available for […]
Continue Reading →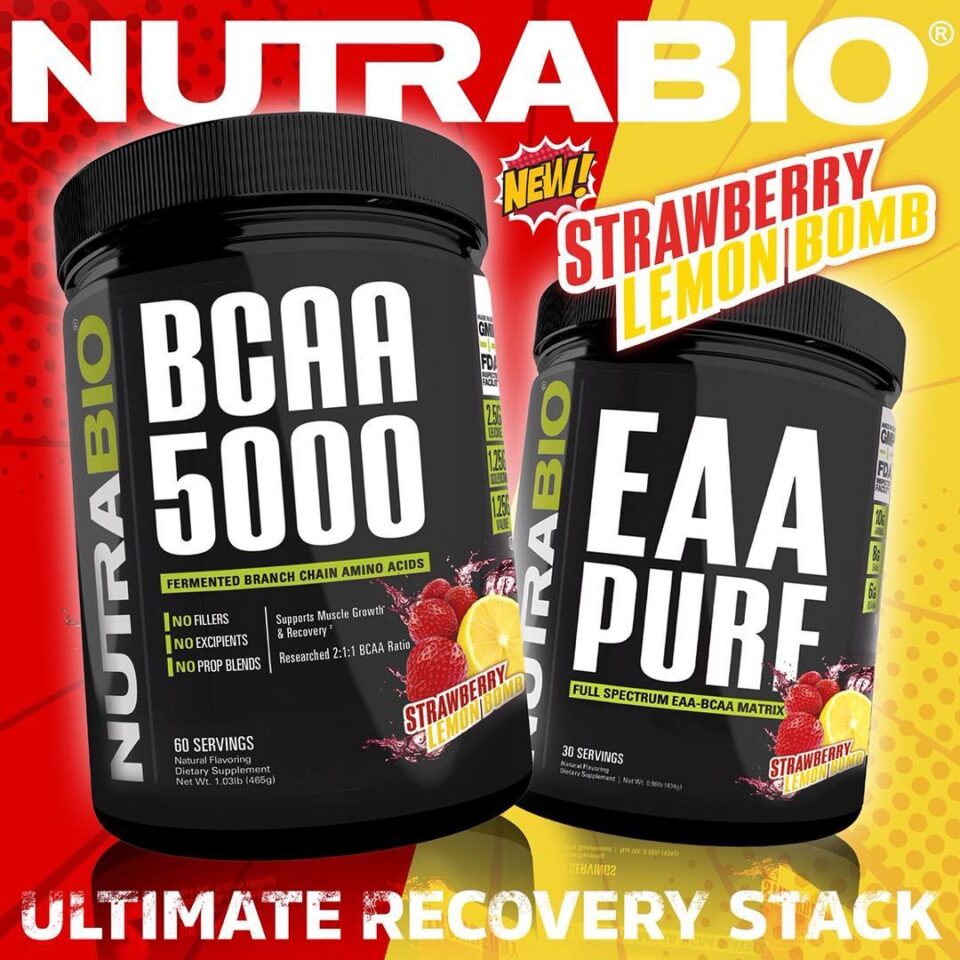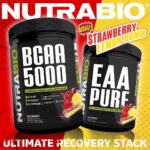 On March 1, 2019, NutraBio enhanced their amazing nootropic-enhanced essential amino acid supplement, Alpha EAA intra workout supplement with a third flavor system:
Strawberry Lemon Bomb!
Now, it's available in the rest of their "Sports Nutrition Series" of supplements:
NutraBio Pre Workout
(#1 rated pre workout – no 'hardcore' stimulants needed!)
NutraBio Intra Blast
(muscle-building
[…]

Continue Reading →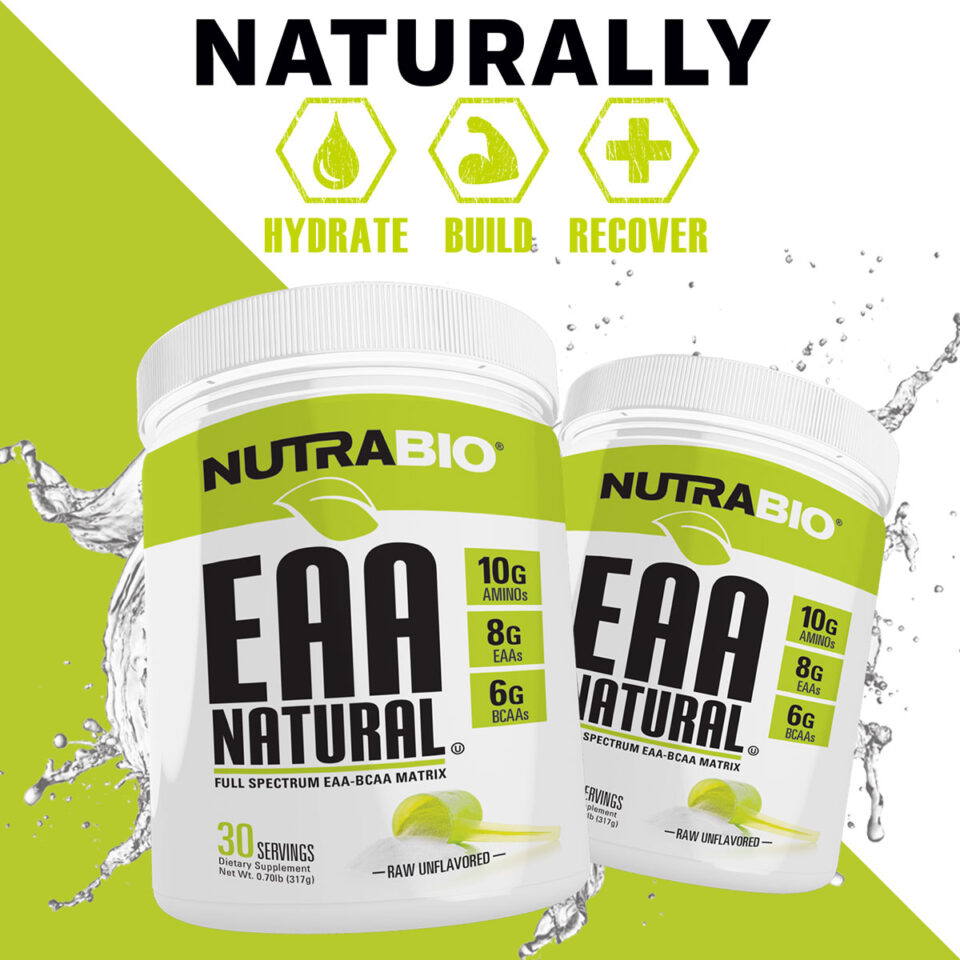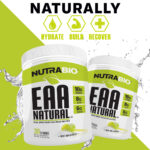 It's been exactly a year since NutraBio launched their Natural Series, where they released their Natural Pre Workout and Natural Intra Blast, which are stevia-sweetened versions of the massively-dosed NutraBio Pre Workout and Intra Blast supplements.
These two products joined NutraBio's Natural BCAA and Grass-Fed Whey Isolate, and they're all powered by stevia and […]
Continue Reading →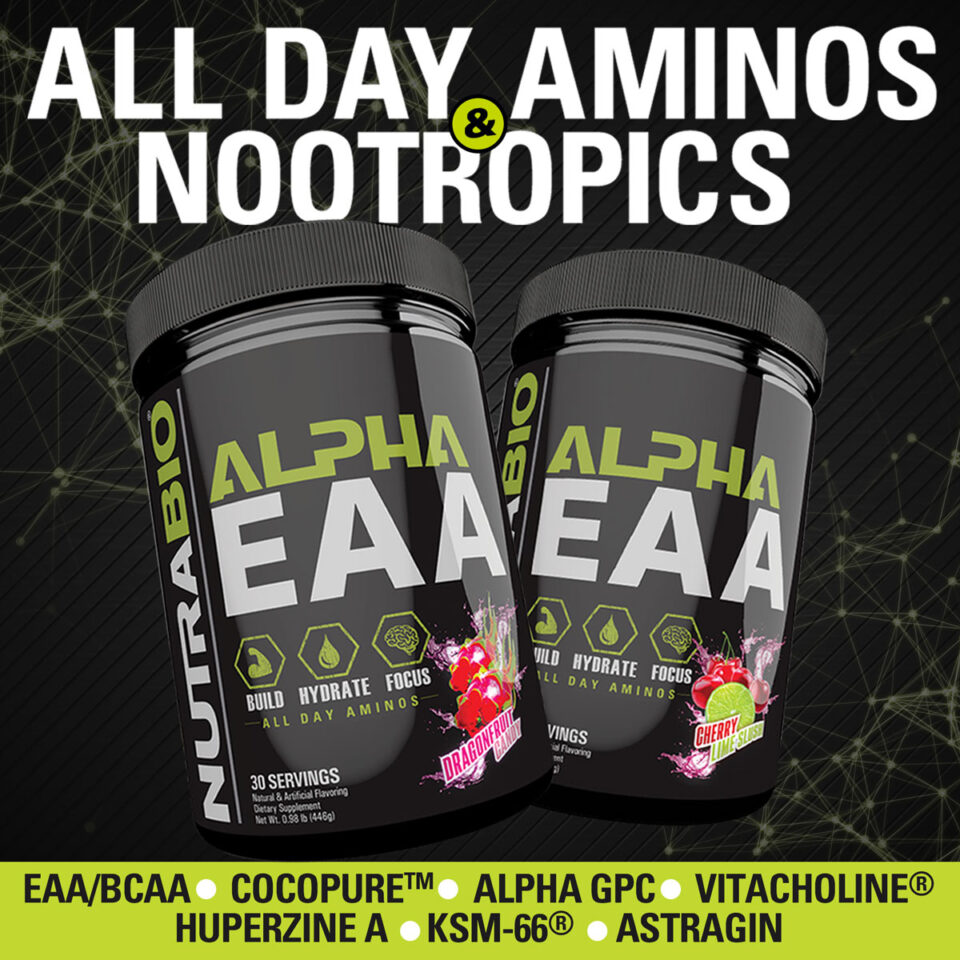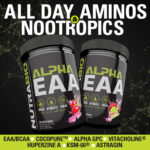 NutraBio is dominating 2019 through constant product drops, new flavorings (that 100% Whey Protein Isolate Breakfast Series and Dragonfruit Candy flavoring!!), and research-backed innovations.
Next-up: A hyper-charged full-spectrum essential amino acid blend that provides added cognitive and performance-enhancers. Is Alpha EAA the most beneficial essential amino acid supplement on the market!?
A full-spectrum EAA Supplement[…]

Continue Reading →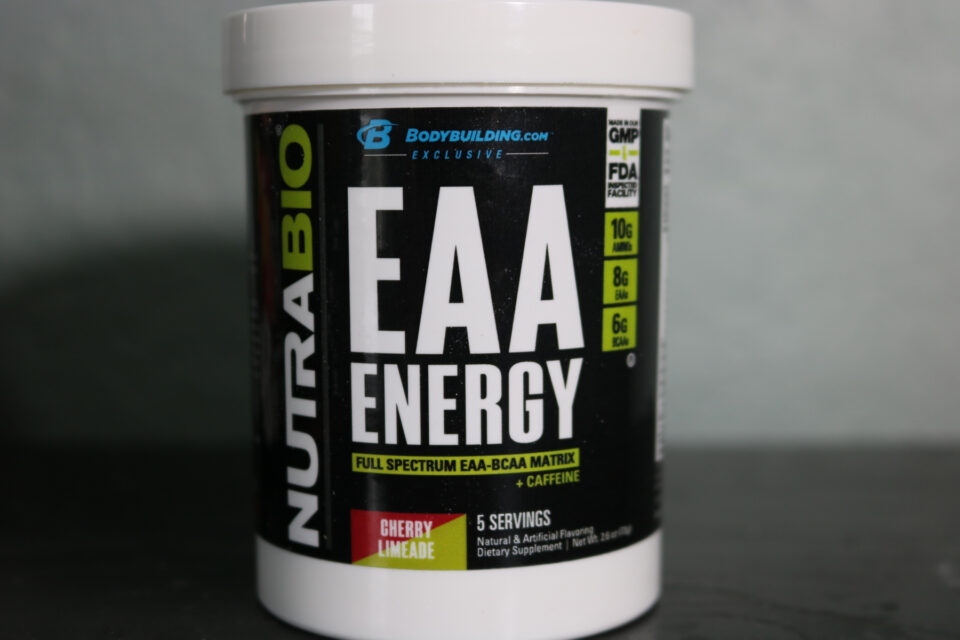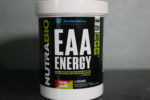 2022 Discontinuation Update: This product has been discontinued and will be replaced with Amino Kick. We're leaving the article up because of the lovely videos inside.
NutraBio is known for making fully-dosed and transparent products. Now they've partnered with Bodybuilding.com in a collaboration for their latest product, and it's bringing two things we love: […]
Continue Reading →