Protein shakes have long been due for a shake-up. Over the decade-plus we've spent covering protein powders on PricePlow, the majority of changes and innovations have come in terms of sourcing and bioavailability improvements. We've seen an increase in plant-based proteins, we've seen better third-party testing, and we've seen numerous technologies to improve the amino acid uptake of protein powders.
The nutrition in protein powders hasn't changed much…
However, one facet of protein powders that we don't see are nutritional improvements. While many companies have created all-encompassing meal-replacement proteins that include more macro- and micronutrients, and others have launched greens powders that can be mixed into protein powders, the nutrition in your standard protein powder hasn't changed much.
This makes sense, too. Protein powders are simply there to increase your protein intake. Additional ingredients bring additional cost, and not everyone has the same nutritional needs or concerns. Put simply, your protein shake is a base – and if you want more, you can add more in your own smoothie.
A man named Paul Burton is taking advantage of that with The Smüthe Company, which sells customizable protein and smoothie booster packs that you add to your protein. These "Smüthe" packs leverage enhancements from the ingredients inside that you choose to add to your shakes, smoothies, yogurts, oats, or any other food or drink you want to boost!
Boost your smoothies and shakes with The Smüthe Company
With boosts ranging from immunity to energy and focus to turmeric to digestive health and beyond, The Smüthe Company allows you to amplify the health benefits of your protein just the way you like it – without added colors, flavors, or sugar.
So now you can take your favorite protein powder or smoothie mix — and boost it. The packs are 100% natural, non-GMO, gluten-free, sugar-free, and safe for both vegan and low-carb diets. Just the ingredient(s) you want to add, combined with soluble tapioca fiber. To make it better, every boost contains a trademarked ingredient from trusted ingredient suppliers.
They were originally (and still are) marketed to smoothie stands, but now they're available for you to buy and add to your shakes, snacks, and meals as well.
In this introductory post, we briefly cover some of The Smüthe Company's most popular boost packs and get into the backstory, but first, check out their website at MySmuthe.com:
How MySmüthe works: an example with myfocus
Before getting into some specifics, let's take a look at an example boost pack to see how simple and effective it is. In the myfocus drink boost, you can see the label below:
As you can see, a single 1 gram stick pack is quite simple: it contains 250 milligrams of Sensoril Ashwagandha, a highly-respected, natural ingredient that reduces cortisol levels, covered frequently on this site. It is augmented with MITOFIBER, a trademarked form of soluble tapioca fiber from NNB Nutrition.
And that's it! If you're stressed out and unable to focus or relax, add myfocus to your smoothie or protein shake and start feeling the benefits immediately.
Alternatively, if you're at a smoothie stand that works with The Smüthe Company, you can request the myfocus boost for today's drink. Maybe next week, you'll want to boost something else – and it doesn't have to be a shake. Soups, teas, salads… all fair game!
The idea is simple but smart, allowing customers to target their desired effects, and allowing smoothie stands to quickly and easily provide them without dealing with measurements, dosages, or untrusted/inferior ingredients.
The Smüthe Company's Best-Selling Boosts
Not feeling the need for cortisol-controlling ashwagandha today? That's fine, myfocus is only one of several smoothie boost packs from The Smuthe Company. Here are the rest:
Choose whichever one speaks to you — and as alluded above, there are some incredible stacking opportunities as well!
mycore protein: your smoothie base
Many users already have a preferred protein shake — but many may not. If you're enjoying The Smüthe Company's diet-friendly, all-natural style, then check out mycore protein, the company's vegan protein powder base that utilizes an organic European plant-based protein blend that includes the equivalent of two servings of fruits and veggies, alongside an immunity and antioxidant boost:
It's powered by ProteoSMART Organic Vegan Protein Blend, which includes pumpkin seed protein, sunflower seed protein, and flaxseed protein. It's then amplified by numerous additional ingredients, including HiActives organic acai fruit powder, Richberry 12000 anthocyanin powder, Phyto-C, both PhyoServ Fruit and Veggie Blends, and even VitaBlue blueberry extract.
This powerful base alone already tops the antioxidant value of every protein powder we've seen, and then you can boost it further with one of the above boost packs!
Conclusion: The Smüthe Company is customizing the way you boost health
What a fantastic idea.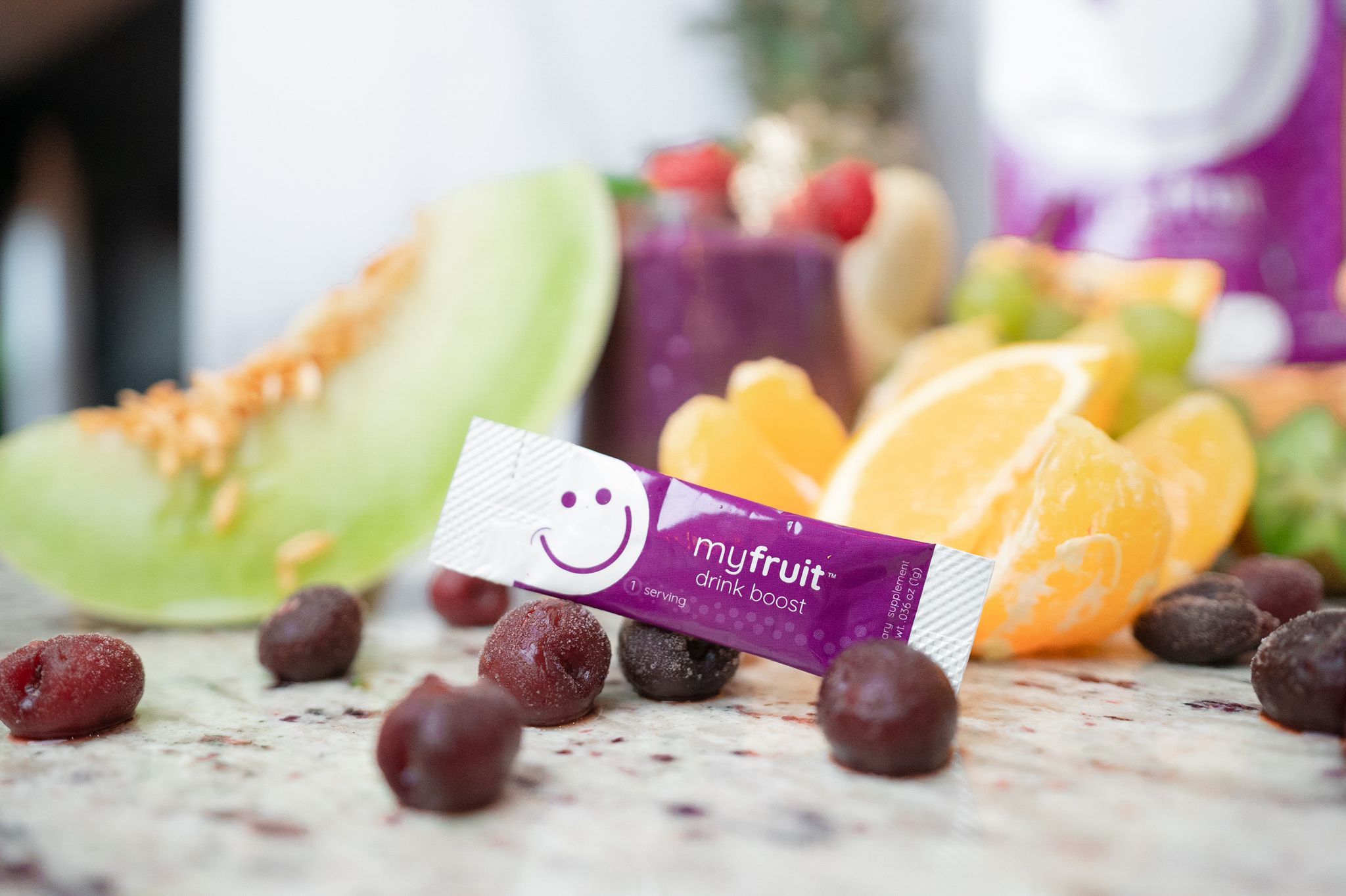 The Smüthe Company's packs started off as add-ons for smoothie stores, who want to provide varied health benefits but don't have the time to be messing with scoopers, capsules, or microscale measurements. With these incredible boost packets, it's all taken care of for them – they just take an order, rip a packet or two open, dump it in, blend, and serve.
But now it's becoming so much more than smoothies. Users can enjoy their boosts at home, and put them in far more than just protein shakes. Yogurts and foods like oats come to mind first, but soups and broths are another great way to enhance your nutrition.
As a site that prides itself on exploring the science behind novel dietary supplement ingredients, we're excited that The Smüthe Company is using trademarked ingredients that have quality science behind them. For instance, their choices of curcumin and ashwagandha show that they know how to source effective, trusted ingredients – we'd love to dig into those in greater detail soon.
Until then, check out https://mysmuthe.com/shop/ and see what boost packs suit your goals!