Recently, an episode of The Daily Show With Jon Stewart made fun of a new supplement called Anatabloc.

In this article, you will learn the real truth behind Anatabloc, including what it is and whether or not it's worth your time and money.
Introduction
The supplement industry is full of bizarre products. Some of them have turned out to be incredible, while others get swept under the rug and forgotten about due to their lackluster results.
Recently, one of these strange supplements has come into the limelight as the butt end of more than one joke, from none other than Comedy Central's own Jon Stewart[1].
The strange supplement he was poking fun at was Anatabloc.
If you've had a chance to hear him talk about Anatabloc, it might be hard for you to take the supplement serious.
All jokes aside though, this article is going to take an in depth look into the supplement.
I'm going to discuss the science behind it, and whether or not it's worth your hard earned cash.
What is Anatabloc?
Anatabloc is an anti-inflammatory supplement. Its main component and active ingredient is anatabine.
What makes it so strange, is that anatabine is an alkaloid derived from tobacco. It's not every day that you come across a health supplement based off of tobacco.
Initially, the company made many wild claims about Anatabloc.
However, the product description has been toned down a notch, now only claiming to help prevent and reduce inflammation.
Does it actually work?
The short answer: No… at least, not at the dosages we're seeing.
That's not to say that anatabine doesn't help with inflammation. It still needs to be researched further, however it does appear to work to some degree.[2,3]
Dosage is the problem
That problem is, the dose in Anatabloc isn't sufficient enough to bring about any benefits.
The lowest effective dose for humans is somewhere between 70 – 100 mgs for a 150 lb adult. You would need to consume about 50 servings of Anatabloc to reach the required amount, which could potentially open the door to all sorts of side effects.
Obviously, it's been severely under-dosed as is, and effects will be negligible according to current research.
Where can I find Anatabloc?
Here's what's even funnier – when this video aired, it was in stock at GNC for a cool $99.99. Now, it's nowhere to be found there!
Did Jon Stewart's humor actually grab the attention of GNC's heads and get this product removed from the shelves?
Either way, that is the only PricePlow-based store where it was available, and it no longer is. If you want, you can go to our official Anatabloc page and sign up for product updates, but
Conclusion
Perhaps in the future anatabine will have more research in it's favor. For now though, the research is limited.
The only evidence that does support it, suggests that much higher doses are needed than what's available in Anatabloc.
The bottom line: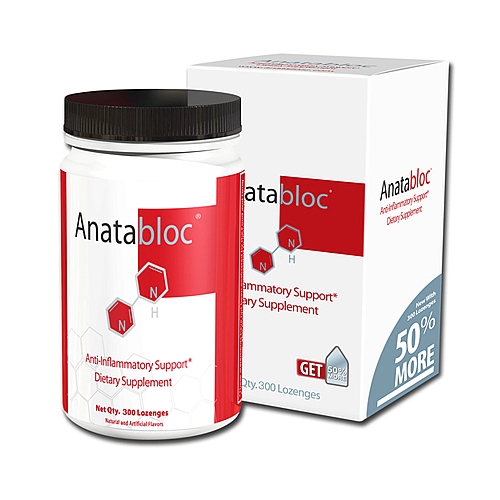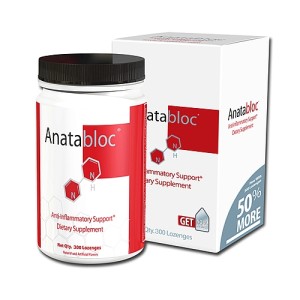 When it comes to anti-inflammatory supplements, you can do much better than Anatabloc.
There are plenty of anti-inflammation products on the market that are more affordable, with more research backing them.
You can find some of them here, on our joint supplements page.
For now though, we suggest that you stay away from Anatabloc.
References
Comedy Central; "The Daily Show With Jon Stewart 8-7-14;" August 2014

Jenkins N., et al.; Journal of the International Society of Sports Nutrition; "The effects of anatabine on non-invasive indicators of muscle damage: a randomized, double-blind, placebo-controlled, crossover study;" July 2013

Paris D., et al.; European journal of pharmacology; "Anti-inflammatory activity of anatabine via inhibition of STAT3 phosphorylation;" November 2012