Performax Labs

(Tag Archives)
Subscribe to PricePlow's Newsletter and Performax Labs Alerts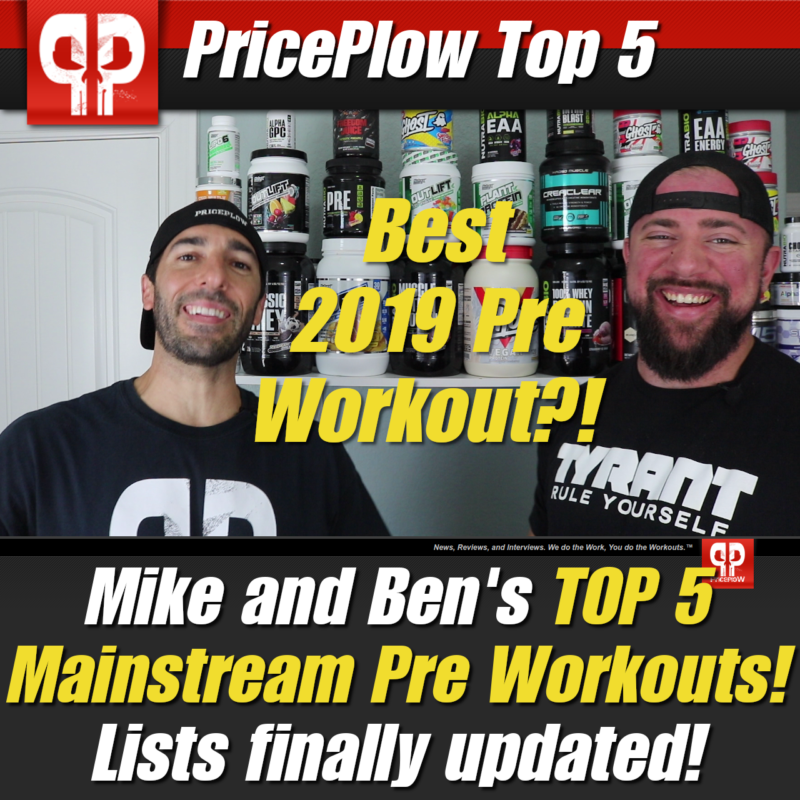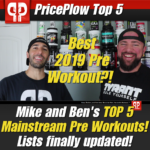 Everyone loves to talk about their favorite pre workout supplement, but everyone is different.
For simplicity, we've returned this page to the "Top 10 list" style, but we still have two major types of supplements for you to choose […]

Continue Reading →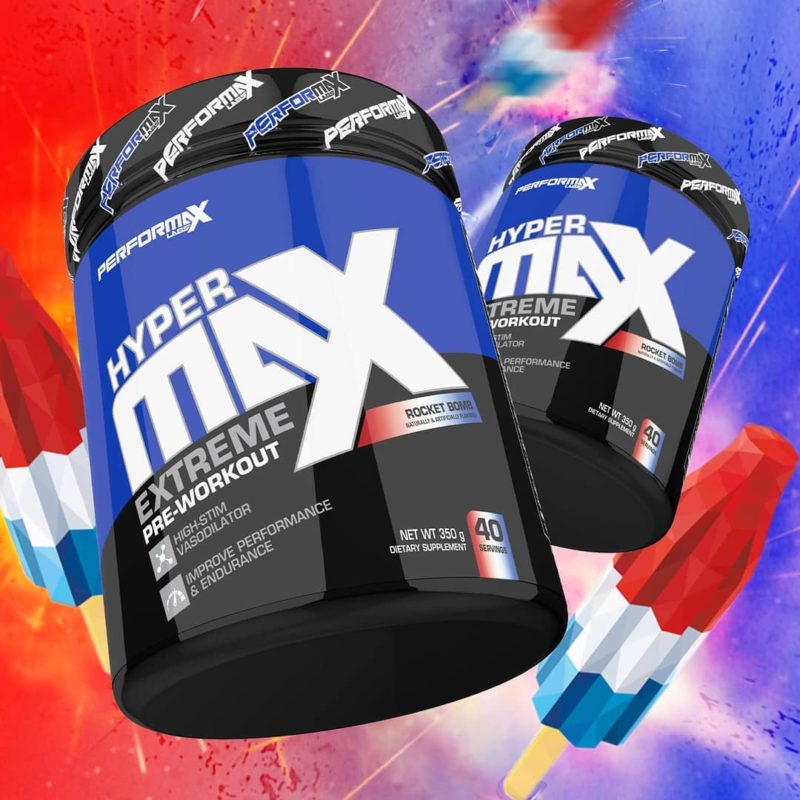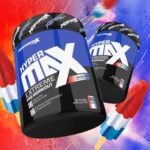 After a few excellent pre workouts, Performax Labs absolutely nailed it 100% with their recent release of HyperMax Extreme.
It's been since January since that momentous launch, and now they claim they've once again nailed it — with the […]

Continue Reading →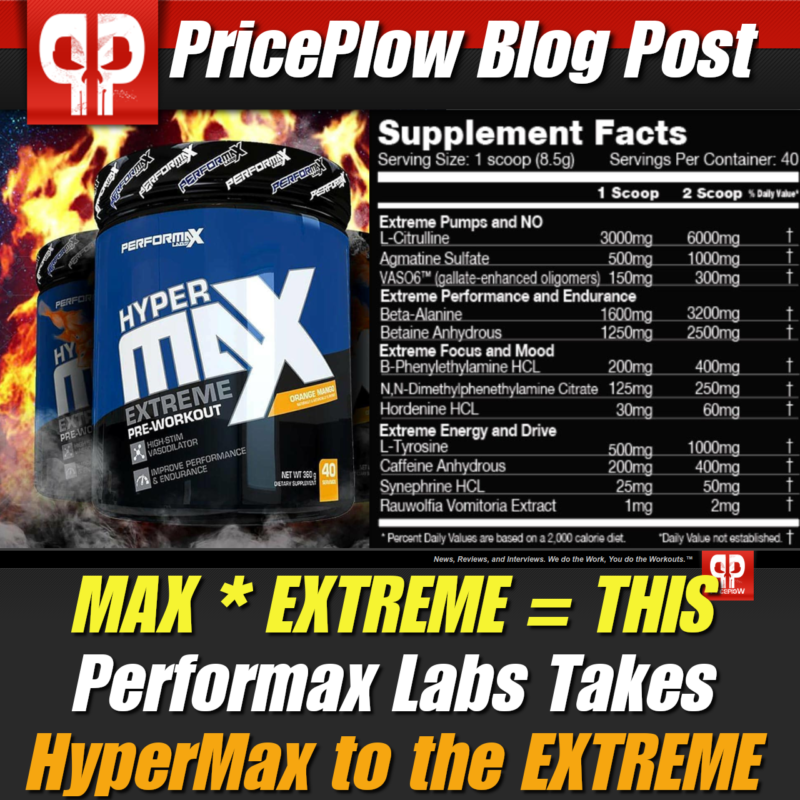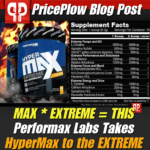 It's here, and it's extreme. We're talking about the next generation pre workout supplement from Performax Labs, HyperMax Extreme.
The HyperMax pre workout series has been through a couple revisions over the years, starting with HyperMax XT […]

Continue Reading →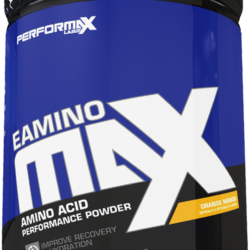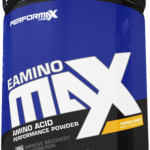 Hot off an incredible release in the FitMax fat burning drink (see our FitMax review – they nailed the taste!), Performax Labs is back on a hot streak! Their most recent product, EAminoMax, is the next in line on […]

Continue Reading →
PricePlow's written about a lot of Performax Labs products over the years, and we've done nearly as many YouTube reviews on them.
We've nearly always loved their formulas — they consistently knock it out of the park when it comes […]

Continue Reading →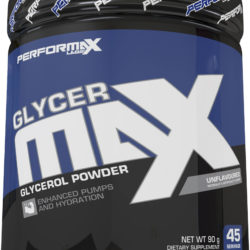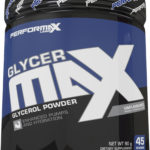 A serious number of pre workout supplements have switched over to using GlycerPump as their preferred form of glycerol, but there's only one way to truly test it out: try it alone!
Yet that was never an option, since […]

Continue Reading →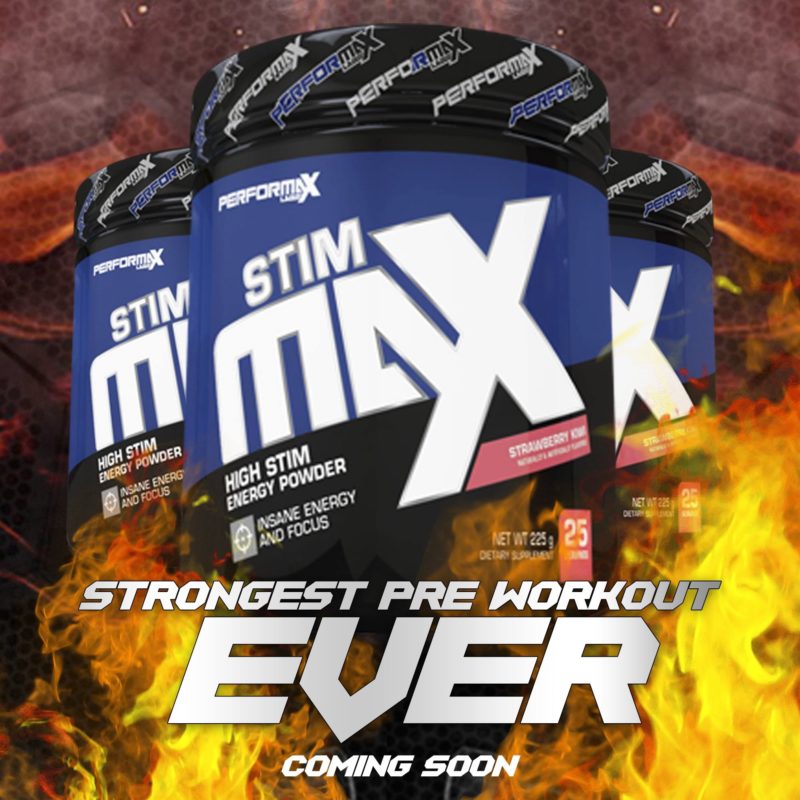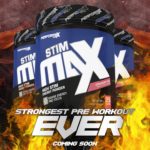 Performax Labs is absolutely unstoppable.
The maximum-powered supplement experts went through a major rebrand in 2017, upgrading several of their products along with their look. This includes the fully-loaded pre workout supplement in HyperMax alongside our top-rated nootropic focus […]

Continue Reading →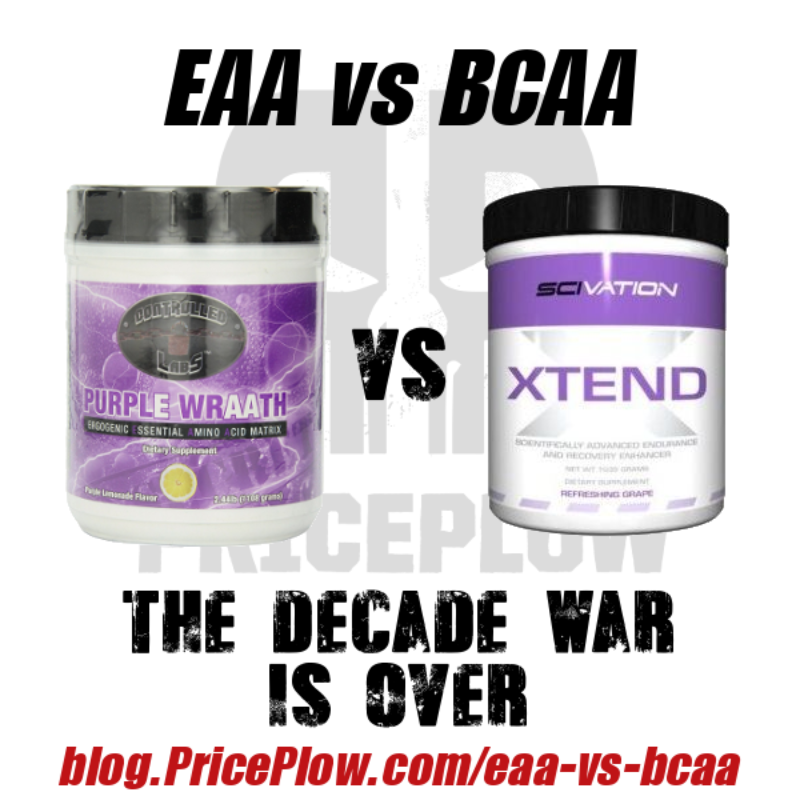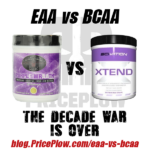 "BCAAs vs. EAAs?"
For quite a while, that was the big argument. Over the decades, branched-chain amino acid (BCAA) supplements have been some of the most popular (and profitable) products on the market. Catapulted into the spotlight by some early […]

Continue Reading →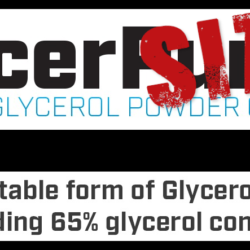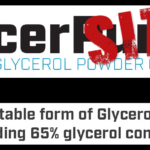 Note: In 2019, GlycerPump was renamed to GlycerSize.
Enhanced hydration, increased stamina, super-saturated muscles, and tubs of clumpy pre workout.
What do these four characteristics have in common?
They're all attributed to glycerol.
Yes, the ingredient has been a […]

Continue Reading →