4/13/13 Dead Lifts+ Strongman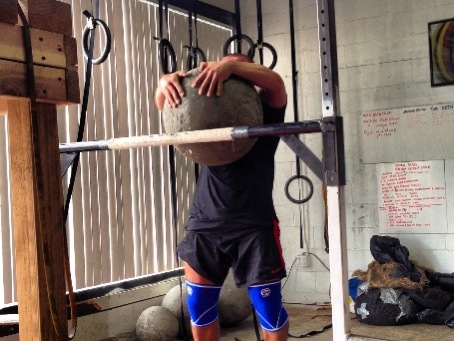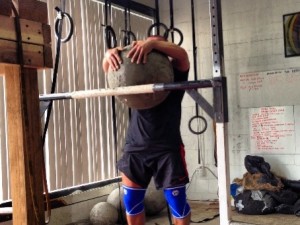 Hey folks, back with a quick update on training. Saturday I went into EPC at 9am and didn't leave until a little after 1pm. Long but fun training day!
My workout was unorganized and I hopped around a lot between groups/exercises. I'll give you the highlights. I also put in a video of my night hanging out with some friends, they challenged me to an arm wrestling contest…
Dead Lift With Axle Bar From A Deficit
Honestly, my legs were still burning from Thursday's squat session so I just did what I could with dead lifts.
I pulled 385lb-390lb from a deficit with a really fat axle bar, the weight felt great. I did attempt a mid 400lb pull but it didn't budge. LOL.
Squats:
I had a hankering for squats and only more squats could satisfy..
Performed
Front squats

Zerchers
Regular back squats
Tire Flips:
Warmed up with about 10 500lb tire flips. Great time….
Atlas Stone:
First time ever trying the stone over the bar, Strongman event. I started with a 80lb stone, then 150lb and finally roughly a 250lb or so stone which I failed at but it was super close!
Fortitude:
People keep commenting and on my strength and size increase, with Fortitude in my arsenal I have been able to take my training to the next level!