Keto Diet on PricePlow
Subscribe to PricePlow's Newsletter and Keto Diet Alerts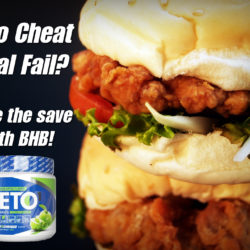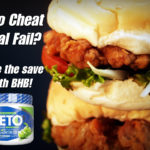 Keto dieter who knocked yourself out of ketosis with a bad cheat meal? Then knock yourself back in with BHB + energy from our sponsor and co-author, Vaxxen Labs' KETO-1!
You messed up. You ate something you shouldn't have […]

Continue Reading →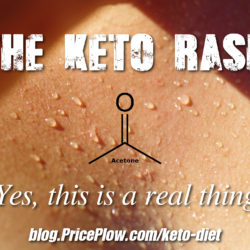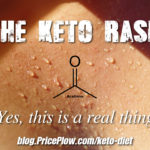 Sometimes when some people dive into the waters of ketogenesis, they start to itch. Itching like crazy.
But it's a different kind of itch – one that sometimes burns… is sometimes sporadic… and sometimes only happens when sweating! We […]

Continue Reading →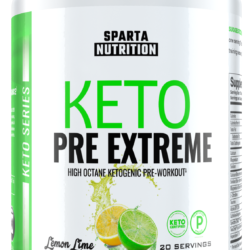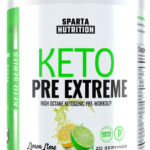 If you've been paying attention this opening month of 2018, you've noticed that Sparta Nutrition is launching an entire arsenal of ketogenic supplements. We've covered them all from the exciting Keto Coffee Creamer to their keto-friendly nootropic formula, CogniKeto.[…]

Continue Reading →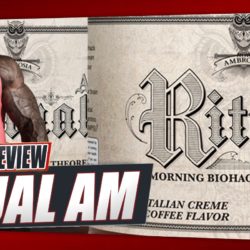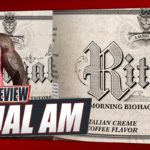 Attention Keto dieters!
Mike Rashid & Marc Lobliner have a cheaper solution for your bulletproof coffee needs with their new Ambrosia supplement, Ritual AM.
Loaded with BHB salts, MCT Oil Powder, and Clean Cream, this is a butter-coffee […]

Continue Reading →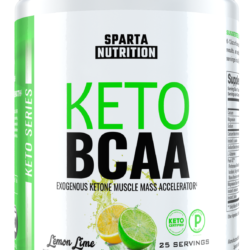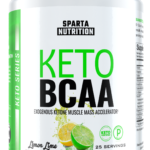 Sparta Nutrition has been blowing out the keto scene, releasing a bevy of BHB-laden supplements to enhance everything from fat burning (Keto Shred) to brain function (CogniKeto). But, the young, forward-thinking brand isn't quite done with […]

Continue Reading →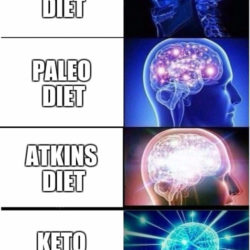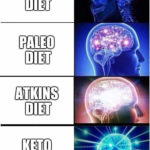 A double-blind, placebo-controlled study linked reduced attention and response times to glucose ingestion.[1] In short…
The sugar coma is real.
Sugar and caffeine are a match made in heaven for corporations like Monster Energy. For years now, energy drinks have […]

Continue Reading →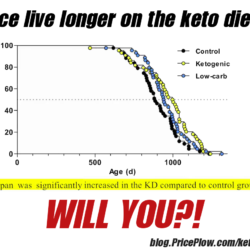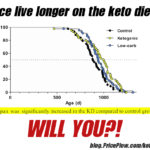 Recent studies show that showing low-carb diets help mice live longer.
But should we care?
The Keto Diet Mice Longevity Science:
Our review of this data centers on two investigations. The first by John Newman and Eric Verdin et al. […]

Continue Reading →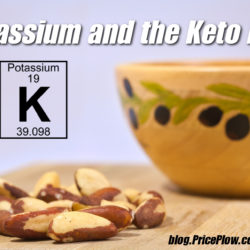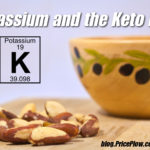 Meeting the FDA's daily values for potassium can be difficult, especially when following the keto diet. Although some high-potassium foods such as avocados are suitable for the keto diet, you may have to rely on supplements or 'salt substitutes' to […]

Continue Reading →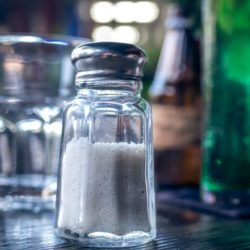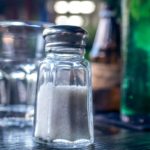 On a ketogenic diet without additional supplementation, the dieter's electrolyte levels drop to levels much lower than usual. A low level of electrolytes present in your body will cause lower blood pressure, decreased overall performance, and other symptoms that could […]

Continue Reading →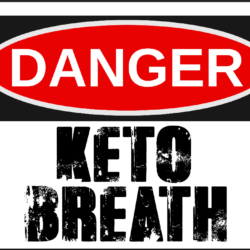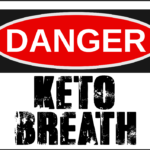 On low carbohydrate diets, it is possible to experience a phenomenon known as "keto breath". Keto breath specifically refers to an off-putting, fruity smell, and it's typically caused by one or two aspects of a low carbohydrate diet. Included in […]

Continue Reading →